Brown Brothers Harriman is a bank that's sat front row for much of America's history, and yet most of us haven't heard of them. Two presidents, the creation of our first railroads, and an influence on the adoption of paper currency only scratches the surface of the private bank's intertwined history with the birth and growth of the United States. It didn't happen accidentally. A family with strict investing and social values, the Brown Brothers family knew when to invest, when it was time to give back, and how to walk away when an opportunity carried too much risk.
Sharing some of these key early stories, today we're joined by Zachary Karabell, author of the newly released Inside Money, to share both how Brown Brothers Harriman fits into our history, and also how their guiding hand helped shape some key moments for us.
Are your safe, everyday, financial products tasting a little stale to you? Why not spice them up by throwing some Bitcoin into your annuity? That's hip and exciting, isn't it?! What? That seems like a bad idea to you? Well, maybe us too. During our headlines, we'll ponder over reports that insurance companies are exploring how to best add cryptocurrency to annuities. We really try to work this one out and try to make heads or tails of the why. In the process, we'll talk about the history of insurance, and how sadly, the industry's innovation is more reaction than inspiration.
Plus, more and more people are excited to become travelers again. We've talked about how some places like Hawaii have already seen car rental shortages, but how about getting to the destination in the first place? We'll discuss our personal methods of planning and saving for a vacation, including how Joe gamifies paying for each night of his trips to Bavaria (oh boy).
We finish our show with a Haven Life question from Jason, who may or may not want to have his house paid off before he retires in the next 10 years. He asks: should he stop contributing to his Roth and contribute to a taxable brokerage account instead so he can do a lump sum payoff? Turns out, there's a way Jason continue contributing to his Roth AND still pay off his home. We explain how during the show.
Of course, we always make some time for Doug's trivia. Enjoy!
---
We couldn't bring you three shows a week without our sponsors!
Navy Federal Credit Union
If you're an active duty service member, veteran, D-O-D civilian, or military family member, you can join Navy Federal. That means if you've served in any branch of the military–you can join Navy Federal Credit Union. You could pay no fees, get low rates and rate discounts, plus earn cash back and grow your savings. Visit NavyFederal.org for more information.
Discover
A big thanks to Discover for supporting Stacking Benjamins! Discover matches all the cash back you earn on your credit card at the end of your first year automatically with no limit on how much you can earn. Learn more at Discover.com/yes.
Talking Real Money
Co-hosts Don McDonald and Tom Cock deliver straight forward, honest, advice on building the wealth you need for a more secure future. You can listen in wherever you listen to podcasts, or at TalkingRealMoney.com.
---
Our Headlines
---
Zachary Karabell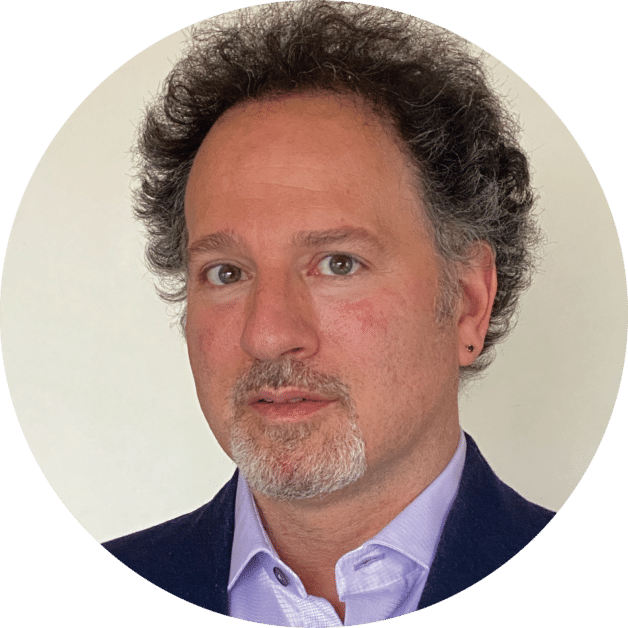 A big thanks to Zachary for sharing a snippit of Inside Money with us today. There's much more to dive into, and you'll find work from Zachary at his site ZacharyKarabell.com and on his podcast What Could Go Right?
Love our history interview? Check out our historical roundup below:
---
Doug's Trivia
Which U.S. railroad today earns the most revenue?
---

Need life insurance? You could be insured in 20 minutes or less and build your family's safety net for the future. Use StackingBenjamins.com/HavenLife to calculate how much you need and apply.
Jason wants to have his house paid off before he retires in the next ~10 years. Should he stop contributing to his Roth and contribute to a taxable brokerage account instead so he can do a lump sum payoff?
---
Written by: Richie Rutter-Reese
Miss our last show? We forgive you, you can listen in here: Negotiating the World of High-End Real Estate (with Kirsten Jordan)
✕
Join 9K+ Stackers improving their money savvy.