Have a Financial Question?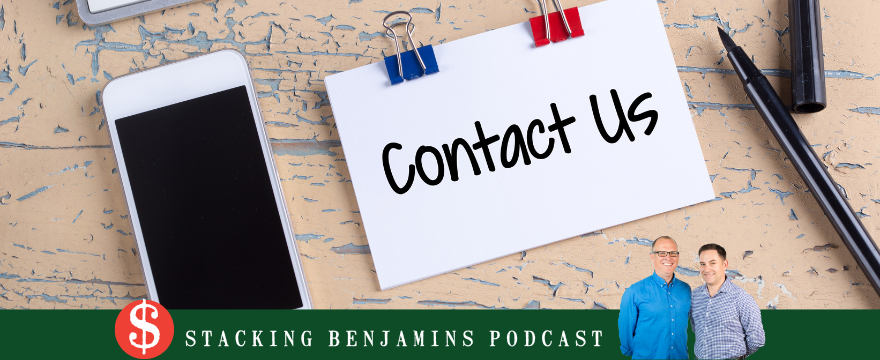 Call
Leave a voicemail on the Stacking Benjamins Lifeline for a chance to have your financial question featured on an upcoming Stacking Benjamins episode!
CLICK HERE to leave a voicemail!
---
EMAIL
Reminder: We CAN NOT answer financial questions using this document. Leaving a financial question here is not an assurance that we will be able to answer on the show or via email.