YOUR SUPER-SERIOUS GUIDE TO MODERN MONEY MANAGEMENT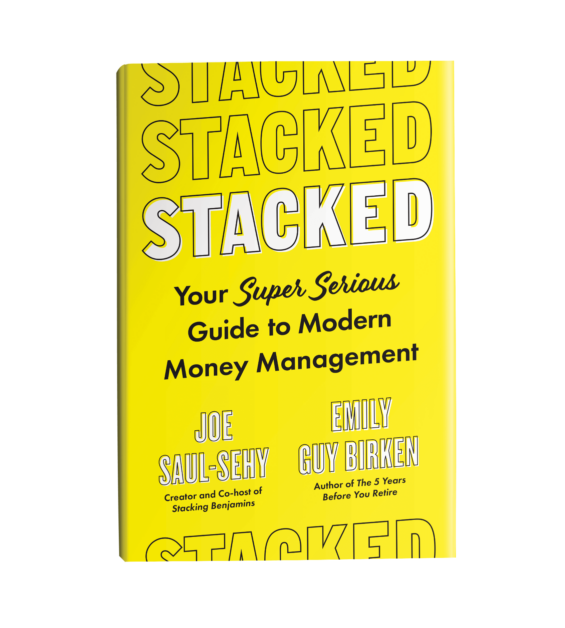 From the money nerds behind the award-winning Stacking Benjamins podcast, a new kind of personal finance book to get your house in order.
By JOE SAUL-SEHY and EMILY GUY BIRKEN
ABOUT STACKED
Rich. Wealthy. Well-heeled. Moneyed. Affluent. Not bad—but why not get Stacked instead? If you've ever dreamed of a basic philosophy of money that'll help you live bigger, be bolder, and laugh harder, you need this book.

In these uncertain times, the basics matter more than ever. But for most of us, concepts such as investing, budgeting, and getting out of debt just don't float our boats (or 150-foot yachts)—and so we put them off longer than we should. Joe Saul-Sehy and Emily Guy Birken are here to tell you that personal finance can be a lot more fun than you think. (No haberdashery, maritime knowledge, or specialized flatware required.)

Learn about everything from side hustles, to hiring a legit financial adviser, to planning for emergencies, to what's new and exciting—and actually worth your time—in financial apps and software. If you're looking for the same old get-rich-quick clichés, avocado toast shaming, or alphabet soup of incomprehensible financial terms, you won't find them here. Instead, Saul-Sehy and Birken take you step by step along the way to financial success, with their signature blend of shrewd financial information and wacky humor.
---
RESOURCES
Looking for the resources that Joe and Emily mention in the book?
Not sure STACKED is for you? Check out our FAQ.
For deep dives into ALL of the STACKED topics and more, subscribe to our newsletter, The 201. Here we curate links 2x per week for you to thought leaders and top sites that dive even further into the topics we present in the book. It's always free and unsubscribe at any time, of course. Click HERE for The 201.
Worried about cutting costs? How do you find the best spots to cut? Click HERE for Joe's expense tracker "Find More Benjamins." This tracker is the same he used as a financial planner to help clients look in ever corner for dollars that could be added to the budget.
Operating a book club or course?
---
ABOUT THE AUTHORS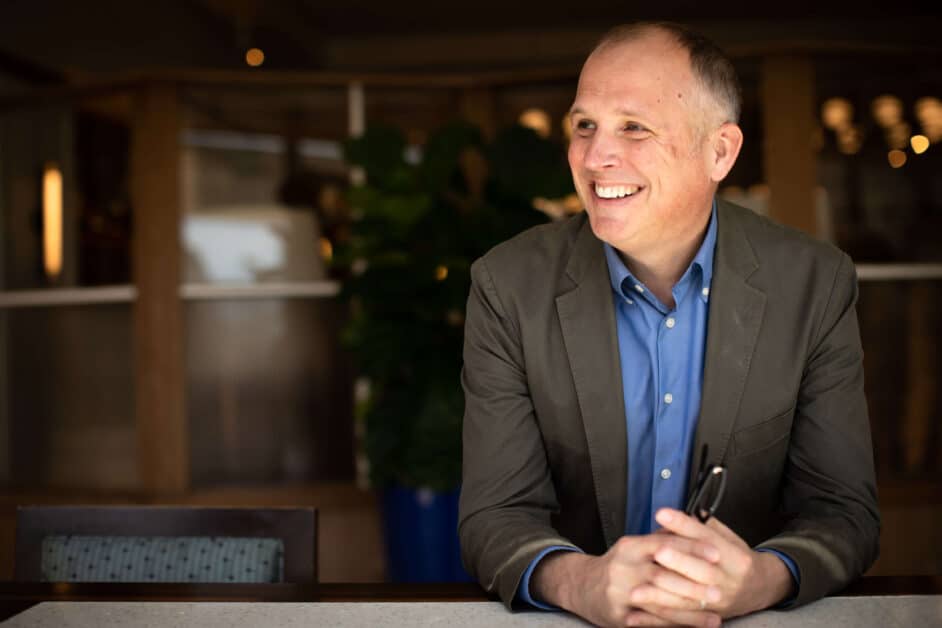 ABOUT JOE SAUL-SEHY
Joe Saul-Sehy learned from failure. Destroying his credit immediately after leaving home, he had to learn about money the hard way—and much of it as he was telling other people how to manage their money, as a financial advisor. After 16 years in the industry he moved to financial media, creating Stacking Benjamins, one of the most listened to podcasts in the personal finance sphere. Kiplinger has called the show the "best personal finance podcast" and Fast Company has described it as striking a "great balance between fun and functional." Joe lives in Texarkana with his spouse, Cheryl, and cat, Cooper, recording shows in his mom's basement next door.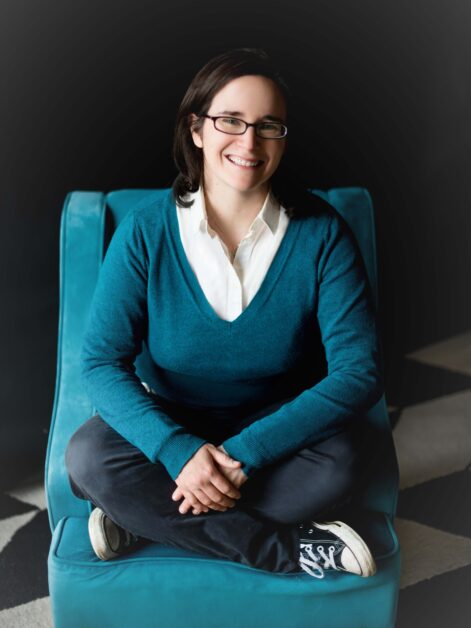 ABOUT EMILY GUY BIRKEN
Emily Guy Birken has worn a lot of hats throughout her career: Temporary tattoo artist. Bookseller. Americorps volunteer. Teacher. Throughout it all, there's been one constant: she's a huge money nerd. In 2010, she turned her excitement about spreadsheets into a career as a Plutus Award-winning freelance writer in the financial sphere. Her varied career combined with her background in education helps her make complex financial topics relatable. Her work has appeared in HuffPo, Business Insider, Kiplinger, MSN Money, and the Washington Post. She is the author of four books: The 5 Years Before You Retire, Choose Your Retirement, Making Social Security Work for You, and End Financial Stress Now. Emily lives in Milwaukee with her spouse and two sons, plus their dog Tivo, and their cat The Dude.
STACKED IS AVAILABLE FROM:
"Easily the best and most useable money book this century!" – Ben Franklin
✕
Join 9K+ Stackers improving their money savvy.