Check Out The Sponsors That Help Make Stacking Benjamins Happen.
---
Haven Life

Need life insurance? You could be insured in 20 minutes or less and build your family's safety net for the future. Not sure how much coverage you need? Visit StackingBenjamins.com/HavenLife to calculate how much you need and apply.
---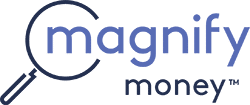 Compare checking, savings, credit cards, and loans before switching. Magnify Money makes it super easy to compare, switch and save.
---
Navy Federal Credit Union
A big thanks to Navy Federal for supporting Stacking Benjamins! If you're an active duty service member, veteran, D-O-D civilian, or military family member, you can join Navy Federal. That means if you've served in any branch of the military–you can join Navy Federal Credit Union. You could pay no fees, get low rates and rate discounts, plus earn cash back and grow your savings. Visit NavyFederal.org for more information.
---
Dell Technologies
Dell Technologies end of year sale is the perfect time to upgrade tech. Save big on the latest computers powered by Intel Core Processors for your small business. Don't forget to shop servers, storage and top-brand electronics, with savings up to 45% and all with free shipping. Call a Dell Technologies Advisor to help you find the right tech for your business needs at 877-ASK-DELL. That's 877-ASK-DELL.
---
Discover
With prices soaring at the pump, Discover has your back with cash back. Use Discover to earn 5% cash back at Gas Stations and Target, now through June, on up to fifteen-hundred dollars in purchases, when you activate. We know every dollar matters right now, but you can count on us. Get up to $75 cash back this quarter with Discover it® card. Limitations apply. Learn more at Discover.com/rewards.
---
BetterHelp
BetterHelp is online therapy that offers video, phone and even live chat sessions with
your therapist, so you don't have to see anyone on camera if you don't want to. This podcast is sponsored by BetterHelp and The Stacking Benjamins Show listeners get 10% off their first month at BetterHelp.com/STACKER.
---
MasterClass
Get unlimited access to EVERY MasterClass, and as a Stacking Benjamins listener, you get 15% off an
annual membership! Go to MasterClass.com/stacking now.

---
Avast
We'd like to thank Avast for supporting our show. Avast prevents over one point five billion attacks every
month and with Avast One, you can confidently take control of your online world without worrying about
viruses, phishing attacks, ransomware, hacking attempts, and other cybercrimes. Learn more about Avast One at Avast.com
---
✕
Join 8K+ Stackers improving their money savvy.