Check Out The Sponsors That Help Make Stacking Benjamins Happen.
---
Haven Life

Need life insurance? You could be insured in 20 minutes or less and build your family's safety net for the future. Not sure how much coverage you need? Visit StackingBenjamins.com/HavenLife to calculate how much you need and apply.
---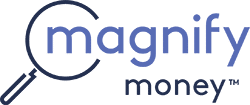 Compare checking, savings, credit cards, and loans before switching. Magnify Money makes it super easy to compare, switch and save.
Discover
A big thanks to Discover for supporting Stacking Benjamins! Discover matches all the cash back you earn on your credit card at the end of your first year automatically with no limit on how much you can earn. Learn more at Discover.com/yes.
---
Geico
Another big thanks to Geico! Whether you rent or own, Geico makes it EASY to bundle home and car insurance. Go to Geico.com today.
---
Navy Federal Credit Union
A big thanks to Navy Federal for supporting Stacking Benjamins! If you're an active duty service member, veteran, D-O-D civilian, or military family member, you can join Navy Federal. That means if you've served in any branch of the military–you can join Navy Federal Credit Union. You could pay no fees, get low rates and rate discounts, plus earn cash back and grow your savings. Visit NavyFederal.org for more information.
---
Dell Technologies
For advice on solutions like XPS 13 laptops powered by Intel EVO platform, call an advisor today at 877-ASK-DELL.
---
Talking Real Money
Co-hosts Don McDonald and Tom Cock deliver straight forward, honest, advice on building the wealth you need for a more secure future. You can listen in wherever you listen to podcasts, or at TalkingRealMoney.com.
---
Monday.com
A big thanks to Monday.com for supporting Stacking Benjamins! Do you want your team to be more effective than ever? Kick-start your teams workflow – start your free 14-day trial at Monday.com.
---
MasterClass
A big thanks to MasterClass for supporting the Stacking Benjamins show! Get 15% off an annual
membership at MasterClass.com/stacking.
---
NetSuite
A big thanks to NetSuite for supporting the Stacking Benjamins show! Let NetSuite show you how they'll benefit your business with a FREE Product Tour at NetSuite.com/stacker.
---
Canva
Canva Pro is the easy-to-use design platform that has everything you need to design like a pro. With over 75 million photos, videos, audio, and graphics, Canva Pro has everything you need in one place. You can try it free for 45days at Canva.me/sb.
---
U.S. Securities and Exchange Commission
Everyone likes to think they know about investing but how much do you really know? Put your financial knowledge to the test at Investor.gov. Before You Invest, Investor.gov.
---
Titan
Thanks to Titannow everyday investors can have their capital invested like a world-class investment firm, all through the Titan mobile app. Start investing with Titan today and get 3 months with 0 fees, visit Titanvest.com/sb.
---
NHTSA
Leaving a child in a hot vehicle can lead to their death very quickly. Set cellphone reminders or place something you'll need in the back seat, so you don't forget your child is in the car. Look for your baby before you lock. Paid for by NHTSA.
Like what you see? Join 7,000+ other stackers and get emailed on a weekly-ish basis.