Check Out The Sponsors That Help Make Stacking Benjamins Happen.
---
Haven Life

Need life insurance? You could be insured in 20 minutes or less and build your family's safety net for the future. Not sure how much coverage you need? Visit StackingBenjamins.com/HavenLife to calculate how much you need and apply.
---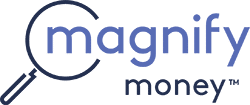 Compare checking, savings, credit cards, and loans before switching. Magnify Money makes it super easy to compare, switch and save.
Discover
A big thanks to Discover for supporting Stacking Benjamins! Discover matches all the cash back you earn on your credit card at the end of your first year automatically with no limit on how much you can earn. Learn more at Discover.com/yes.
---
Geico
Another big thanks to Geico! Whether you rent or own, Geico makes it EASY to bundle home and car insurance. Go to Geico.com today.
---
Navy Federal Credit Union
A big thanks to Navy Federal for supporting Stacking Benjamins! If you're an active duty service member, veteran, D-O-D civilian, or military family member, you can join Navy Federal. That means if you've served in any branch of the military–you can join Navy Federal Credit Union. You could pay no fees, get low rates and rate discounts, plus earn cash back and grow your savings. Visit NavyFederal.org for more information.
---
The Jordan Harbinger show
Thanks to The Jordan Harbinger show for supporting Stacking Benjamins. You can always listen to the latest Jordan Harbinger episode wherever you listen to our own podcast, or through Jordan's website: JordanHarbinger.com
---
Talking Real Money
Co-hosts Don McDonald and Tom Cock deliver straight forward, honest, advice on building the wealth you need for a more secure future. You can listen in wherever you listen to podcasts, or at TalkingRealMoney.com.
---
True Underdog Podcast
Learn about failure, entrepreneurship, and about never quitting or making excuses. Checkout True Underdog podcast at TrueUnderdog.com or anywhere you get your podcasts.
---
---
Like what you see? Join 7,000+ other stackers and get emailed on a weekly-ish basis.