What does it take to reach your goals? Here in the middle of playoff season we're going to talk about reaching your big goals. Today's guest, Stu Grimson, had to take a roundabout way to his big goals, and today he'll talk about life as an "enforcer" during his 14-year professional hockey career. We'll dive into the sometimes winding road to success, the importance of good coaching, and not relying on managers or trainers to get you ready for your life's "big game."
Have you thought about your estate plan? Or done your "what if" planning? Our headline looks at the tragic accident last week of Alex Harvill who died while attempting a record breaking motorcycle jump. It's the grim reminder that we all need to plan for tomorrow, today.
Of course, we'll also throw out the Haven Life line to a member of our basement Facebook group who wants to know the do's and don'ts of being a landlord. What would we advise him to beware of? Believe it or not, we'll share our opinion! And that's not all. We'll also share some of Doug's trivia.
Enjoy!
---
We couldn't bring you three shows a week without our sponsors!
U.S. Securities and Exchange Commission
Everyone likes to think they know about investing but how much do you really know? Put your financial knowledge to the test at Investor.gov. Before You Invest, Investor.gov.
Talking Real Money
Co-hosts Don McDonald and Tom Cock deliver straight forward, honest, advice on building the wealth you need for a more secure future. You can listen in wherever you listen to podcasts, or at TalkingRealMoney.com.
Titan
Thanks to Titan now everyday investors can have their capital invested like a world-class investment firm, all through the Titan mobile app. Start investing with Titan today and get 3 months with 0 fees, visit Titanvest.com/sb.
NHTSA
Leaving a child in a hot vehicle can lead to their death very quickly. Set cellphone reminders or place something you'll need in the back seat, so you don't forget your child is in the car. Look for your baby before you lock. Paid for by NHTSA.
---
Our Headlines
---
Stu Grimson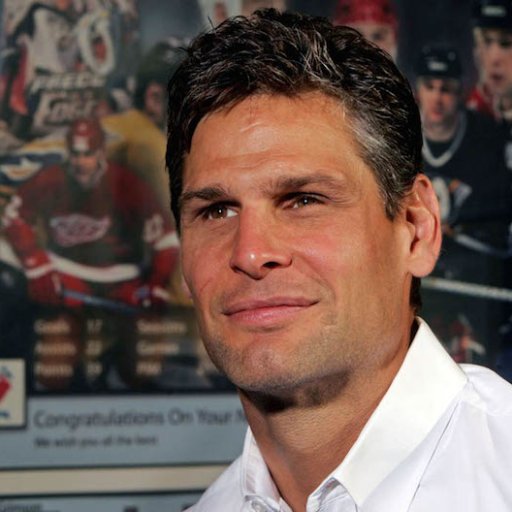 A big thanks to Stu Grimson for stopping by and talking about his NHL career and his role as an enforcer. To learn more about Stu's life and career, grab a copy of his book The Grim Reaper: The Life and Career of a Reluctant Warrior here. If you want to hear the full interview with Stu, head on over to our YouTube page to hear the full conversation. You can find that link here.
---
Doug's Trivia
Stu Grimson played for seven teams during his long career. One of his former clubs has won more Stanley Cups than any other team since 2010, three to be exact. What team was it?
---

Need life insurance? You could be insured in 20 minutes or less and build your family's safety net for the future. Use StackingBenjamins.com/HavenLife to calculate how much you need and apply.
This week, a stacker in our basement Facebook group wants advice about becoming a landlord. We discuss the do's and don't's of leases and property management.
Want more than just the show notes? How about a guide with STACKS of related, deeper links?
Check out The Stacker, our email that comes with every Monday and Wednesday episode, PLUS a list of more than 19 of the top money lessons Joe's learned over his own life about money. From credit to cash reserves, and insurances to investing, we'll tackle all of these. Head to StackingBenjamins.com/STACKER to sign up (it's free and we will never give away your email to others).
Other Mentions
Cozy: Online tool for landlords to screen potential tenants, collect payments, and manage properties. Listen to our interview with Cozy from 2018 here. Cozy is merging with Apartments.com at the end of July 2021 and all new business will be set up through apartments.com.
---
Written by: Brooke Miller
Miss our last show? Listen here: 10 Things Investors Shouldn't Care About
✕
Join 9K+ Stackers improving their money savvy.