There's a chance you've heard the words "passive investing", "index funds" or "ETF (exchange-traded fund)" but the history behind these is much longer (and more interesting!) than you probably imagined. Passive investing is extremely popular with investors today but that wasn't always the case. Robin Wigglesworth joins us today to talk about the history of index funds and ETFs and the key players that paved the way.
During our headline, we talk about long-term care and the exponentially rising cost of care. Nursing homes are expensive and many people would prefer to have care in their own homes. We talk through some of the options and costs associated with those. We'll also throw out the Haven Life line to Jason who wants to know what to do with a business cash account that has accumulated a large balance. Doug will also share some Vanguard-related trivia since we are talking about passive investing today.
Enjoy!
We couldn't bring you three shows a week without our sponsors!
Dell Technologies
Dell Technologies advisors have the tech solutions you need to get out in front and stay ahead of the game. Call an advisor today at 877-ASK-DELL and do more with modern devices and Windows 10 Pro.
Qube Money
The most successful budgeting system is cash envelopes, but it's hard. Our patented digital banking system makes it easy, empowering people to save money and stick to a budget. Don't give up on your financial goals. Qube Money is the answer. Signing up takes less than two minutes. Sign up for FREE today at qubemoney.com.
Navy Federal Credit Union
If you're an active duty service member, veteran, D-O-D civilian, or military family member, you can join Navy Federal. That means if you've served in any branch of the military–you can join Navy Federal Credit Union. You could pay no fees, get low rates and rate discounts, plus earn cash back and grow your savings. Visit NavyFederal.org for more information.
Omaha Steaks
Picking the right holiday gift can be hard, but it doesn't have to be. Don't worry about planning, because every step of the way a dedicated concierge will assist you, making the process of ordering simple and easy. Visit OmahaSteaks.com/BMT and you'll get free shipping volume discounts and customizable options to fit your needs. Send Omaha Steaks. It's just good business.
---
Our Headlines
---
Robin Wigglesworth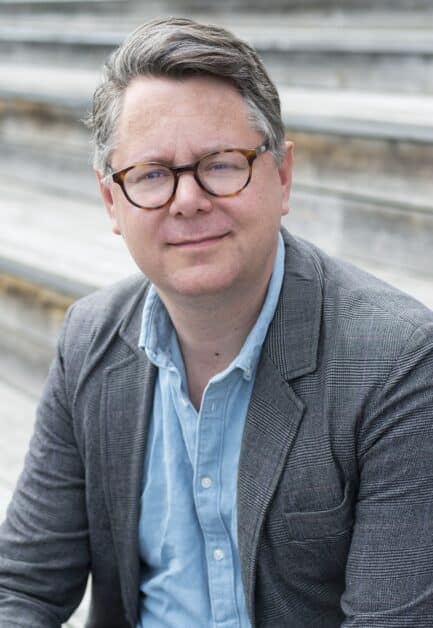 Big thanks to Robin for joining us today. To learn more about Robin, visit his website. Get a copy of his book, Trillions: How a Band of Wall Street Renegades Invented the Index Fund and Changed Finance Forever, here.
Take a look at the full interview with Joe and Robin:
---
Doug's Trivia
What was Vanguard's first fund? Hint: it's a fund you can still invest in today.
---

Need life insurance? You could be insured in 20 minutes or less and build your family's safety net for the future. Use StackingBenjamins.com/HavenLife to calculate how much you need and apply.
Jason has a business account that has accumulated cash and he wants to know what to do with it.
---
Want more than just the show notes? How about a guide with STACKS of related, deeper links?
Check out The Stacker, our email that comes with every Monday and Wednesday episode, PLUS a list of more than 19 of the top money lessons Joe's learned over his own life about money. From credit to cash reserves, and insurances to investing, we'll tackle all of these. Head to StackingBenjamins.com/STACKER to sign up (it's free and we will never give away your email to others).
---
Other Mentions
---
We have lots of additional tools and interviews on related topics. Check out these podcast episodes!
---
Written by: Brooke Miller
Miss our last show? Listen here: How A Shark Can Help You Run A Successful Business (with Barbara Corcoran)
✕
Join 9K+ Stackers improving their money savvy.