Have you wanted to start a business but something is holding you back? Not enough time, resources or money? And maybe some fear as well. Today we talk to Shark Tank shark and real estate and business mogul, Barbara Corcoran about starting a successful business. She shares tips she's learned over her career and shares what you should (and shouldn't) focus too much of your time on. Those traditional business plans might not be all they are cracked up to be and she shares a different approach that has proved to be more successful.
During our headline segment, Google tried (and failed) to start a banking program. They aren't the only company that has tried reinventing the banking industry over the last several years, and they won't be the last either. Then we'll throw out the Haven Life line to an anonymous caller that wants advice on how to fund fertility treatment. And Doug will share his trivia!
Enjoy!
We couldn't bring you three shows a week without our sponsors!
Dell Technologies
Dell Technologies advisors have the tech solutions you need to get out in front and stay ahead of the game. Call an advisor today at 877-ASK-DELL and do more with modern devices and Windows 10 Pro.
Discover
A big thanks to Discover for supporting Stacking Benjamins! Discover matches all the cash back you earn on your credit card at the end of your first year automatically with no limit on how much you can earn. Learn more at Discover.com/yes.
Navy Federal Credit Union
If you're an active duty service member, veteran, D-O-D civilian, or military family member, you can join Navy Federal. That means if you've served in any branch of the military–you can join Navy Federal Credit Union. You could pay no fees, get low rates and rate discounts, plus earn cash back and grow your savings. Visit NavyFederal.org for more information.
Geico
Whether you rent or own, Geico makes it EASY to bundle home and car insurance. Go to Geico.com today.
---
Our Headlines
---
Our TikTok Minute
---
Barbara Corcoran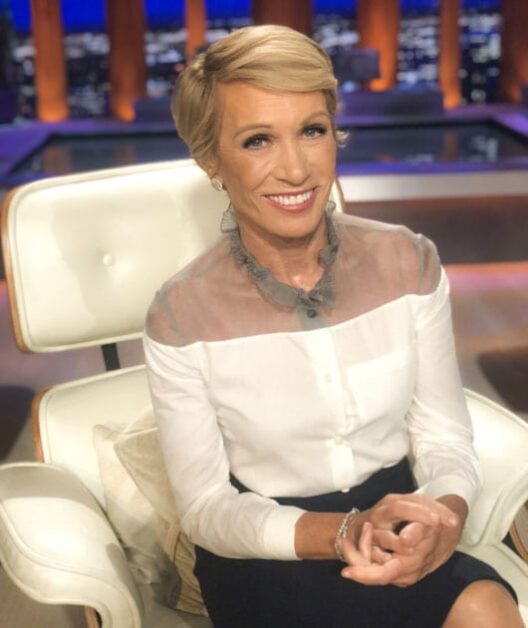 Learn more about Barbara by visiting her website and listening to her podcast, Business Unusual. She also has an upcoming webinar on October 13th about gaining trust and building customer loyalty. To register, click here.
---
Doug's Trivia
Which of the sharks on the hit TV show Shark Tank has the highest net worth?
---

Need life insurance? You could be insured in 20 minutes or less and build your family's safety net for the future. Use StackingBenjamins.com/HavenLife to calculate how much you need and apply.
An anonymous caller wants to know how best to fund fertility treatments. She has a HSA and emergency fund and wants to know which account to use first.
---
Want more than just the show notes? How about a guide with STACKS of related, deeper links?
Check out The Stacker, our email that comes with every Monday and Wednesday episode, PLUS a list of more than 19 of the top money lessons Joe's learned over his own life about money. From credit to cash reserves, and insurances to investing, we'll tackle all of these. Head to StackingBenjamins.com/STACKER to sign up (it's free and we will never give away your email to others).
---
We have lots of additional tools and interviews on related topics. Check out these podcast episodes and blog posts!
---
Written by: Brooke Miller
Miss our last show? Listen here: Can Rattlesnake Wranglers Give Good Financial Advice?
✕
Join 9K+ Stackers improving their money savvy.