Why do so many people focus on managing time, and yet so few achieve a rich life? What exactly does a rich life mean to you, and are you building a bridge toward it?
Ramit Sethi's book, I Will Teach You To Be Rich, is a huge success and he now joins us to share lessons from a new journal he's releasing to accompany his bestselling work. He'll walk us through how to actually envision that rich life and how to take steps to achieve it. He also dives into the psychology behind building a life you love, why numbers and math aren't everything, and how to create your money vision.
In our headline segment, we take a deep dive into Best Buy's recent earnings call. Not necessarily because of the numbers they reported, but for how they are controlling the controllable. We'll explain. We also answer Paul's question about moving overseas once he retires and Doug shares his trivia.
Deeper dives with curated links, topics, and discussions are on our newsletter, The 201, available at StackingBenjamins.com/201.
Enjoy!
---
Our Headline
---
Ramit Sethi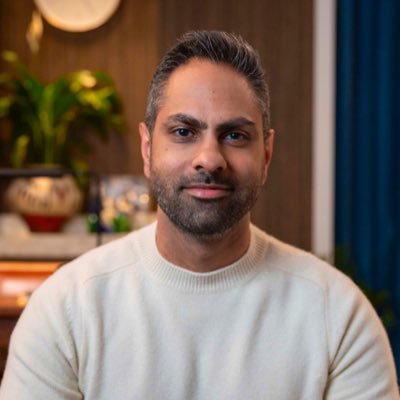 Big thanks to Ramit Sethi for joining us today. To learn more about Ramit, visit his website.
Get a copy of his book I Will Teach You To Be Rich and his new I Will Teach You To Be Rich Journal.
Check out his podcast I Will Teach You To Be Rich.
Watch the full interview on our YouTube page:
---
Doug's Trivia
How many paintings did Van Gogh sell while he was alive?
---

Need life insurance? You could be insured in 20 minutes or less and build your family's safety net for the future. Use StackingBenjamins.com/HavenLife to calculate how much you need and apply.
Paul is aggressively pursuing financial independence and he plans to move overseas when he retires. He wants to know if there are any resources to check out ahead of time so he doesn't have trouble accessing his investment accounts when he moves.
---
Want more than just the show notes? How about our new newsletter with STACKS of related, deeper links?
Check out The 201, our email that comes with every Monday and Wednesday episode, PLUS a list of more than 19 of the top money lessons Joe's learned over his own life about money. From credit to cash reserves, and insurances to investing, we'll tackle all of these. Head to StackingBenjamins.com/the201 to sign up (it's free and we will never give away your email to others).
---
Written by: Brooke Miller
Miss our last show? Listen here: Make Better Decisions (with Sam Dogen: Financial Samurai)
✕
Join 9K+ Stackers improving their money savvy.