Hosting a holiday party? Worried about parties you'll be attending? Creator of online site CatchMyParty.com Jillian Tohber Leslie joins us with some creative and original ideas to either make your party stand out or to ensure you stand out at the next party you're invited to attend.
In our headline segment Phillip Moeller, author of Get What's Yours For Medicare joins us to talk about open enrollment, which ends in the next eight days. What are common mistakes people make? He'll share. We also tackle a survey about what sinks most shopper's budgets around the holiday season.
On the Haven Life Line, we'll answer a question from Mark about itemized deductions and charitable giving, then in our letters segment, we'll try and answer Matt's question about why some financial advisors get a bad rap.
Special thanks to  SoFi and Magnify Money for sponsoring our show. Support the companies that support us AND help yourself along the way.
Subscribe below.

Show Notes:
<> Open
From student loans to personal loans and mortgages, lower your interest rate with a strategy involving SoFi. You need a good credit score to qualify.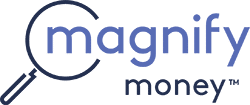 Compare checking, savings, credit cards, and loans before switching. Magnify Money makes it super easy to compare, switch and save.
Read Phil's book, Get What's Yours For Medicare:
Holiday Season Has Many Spenders Saying "Bah Humbug" (Yahoo! Finance)
<14:52> Jillian Tohber Leslie from CatchMyParty.com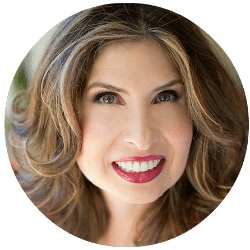 Check out Jillian's site: Catch My Party
Are you a blogger? Try out Jillian's blogging tool:
<35:49>Doug's Trivia
Who shops more on Cyber Monday….men or women?
<40:10>The Haven Life Line
Need life insurance? You could be insured in 20 minutes or less and build your family's safety net for the future. Use StackingBenjamins.com/HavenLife to calculate how much you need and apply..
Mark: Should he stack charitable gifts in a single year so he can itemize?
Need help with your financial plan? Use this link to schedule a meeting with OG: StackingBenjamins.com/OG
<46:52> Letters
Matt: Is the financial advising industry a victim of their own bad public relations?
<> Join us Wednesday 
Lisa Napoli talks about her new biography about Ray and Joan Kroc…how did they accumulate a vast fortune and then give it away? Wednesday is a case study on McDonald's!
SaveSave
✕
Join 9K+ Stackers improving their money savvy.