Erin Lowry broke on the scene six years ago with her bestselling and groundbreaking book Broke Millennial. Today she's back on the podcast to dive into lessons she WISHES we'd learned from her original book and tips from her new workbook. We'll chat about credit, emergency funds, managing debt, reward points, and more!
In our headline segment, who knew that you couldn't buy things with zero cash today, promise to pay installments, and NOT DO IT? #shocker. Pay later apps like Klarna and Affirm are in the news. We'll explain why on today's show.
Of course, we'll also throw out the Haven Lifeline to a lucky Stacker (today it's Will…go Tigers, Will!), Doug will share a helping of trivia, and much more.
Deeper dives with curated links, topics, and discussions are in our newsletter, The 201, available at StackingBenjamins.com/201.
Enjoy!
---
Our Headlines
---
Erin Lowry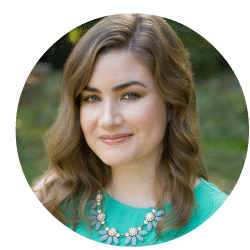 Big thanks to Erin Lowry for joining us today. To learn more about Erin, visit erinlowry.com or her blog brokemillennial.com. Grab yourself a copy of the book Broke Millennial Workbook: Take Control and Get Your Financial Life Together (Broke Millennial Series).
Watch the interview with Erin on our YouTube channel:
---
Doug's Trivia
What is the #1 thing you can do to improve your credit?
---

Need life insurance? You could be insured in 20 minutes or less and build your family's safety net for the future. Use StackingBenjamins.com/HavenLife to calculate how much you need and apply.
Will from NYC and his girlfriend recently welcomed their firstborn into the world, which got him thinking about the future. Will wants to know what are some of the best things he can do to make sure his young family is provided for in the event of something happening to him – putting a ring on it, a simple will, a trust?
---
Want more than just the show notes? How about our newsletter with STACKS of related, deeper links?
Check out The 201, our email that comes with every Monday and Wednesday episode, PLUS a list of more than 19 of the top money lessons Joe's learned over his own life about money. From credit to cash reserves, and insurances to investing, we'll tackle all of these. Head to StackingBenjamins.com/the201 to sign up (it's free and we will never give away your email to others).
---
Written by: Kevin Bailey
Miss our last show? Listen here: Make "A Couple Million" Without Ruining Your Life.
✕
Join 9K+ Stackers improving their money savvy.