Steve Chou has made lots of money. He didn't do it by "following his passion." He sold hankerchiefs with his wife, who wanted to quit her job. Together they created businesses that rolled in cash. But Steve will be the first to tell you that the method he used was flawed. Today he'll dive into his mastakes and share kes to help you start your own business and make "a couple million" a year (Steve's number) without ruining your life, your relationships, or resorting to the "hustle culture" that chews up and spits out so many would-be entrepreneurs every year.
In our headline segment, we'll dive into the automation craze. Chat-GPT is doing homework, writing ad copy, creating books…what can't automation do? The government is casting it's gaze on automation and has issues some strong warnings. We'll share those AND what you should think about when you're considering automation (or recommendations that come from automation) in the future.
Of course, we'll also wind up the TikTok minute, Doug's trivia, and much more!

Deeper dives with curated links, topics, and discussions are in our newsletter, The 201, available at StackingBenjamins.com/201.
Enjoy!
---
Our Headlines
---
Our TikTok Minute
---
Steve Chou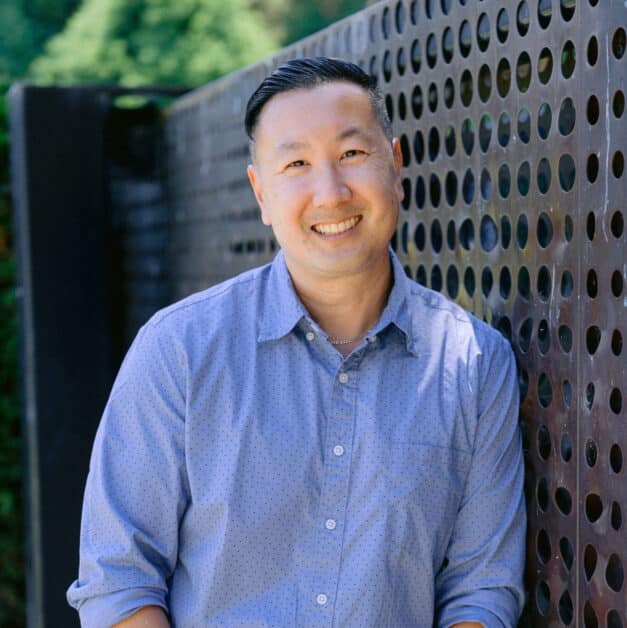 Big thanks to Steve Chou for joining us today. To learn more about Steve, visit MyWifeQuitHerJob.com. Grab yourself a copy of the book The Family-First Entrepreneur: How to Achieve Financial Freedom Without Sacrificing What Matters Most.
Be sure to grab your exclusive free bonuses after buying your copy of his book by visiting The Family First Entrepreneur – The Family First Entrepreneur and filling out the form.

Watch the interview with Steve on our YouTube channel:
---
Doug's Trivia
On today's date in 2007, 19-year-old Shawn Cotter uploaded a video to YouTube that he SAID was a trailer for the much-anticipated Grand Theft Auto 4. It turns out that viewers saw a video for a song instead…setting off a viral trend that you might have taken part in, too. What song was it?
---

Need life insurance? You could be insured in 20 minutes or less and build your family's safety net for the future. Use StackingBenjamins.com/HavenLife to calculate how much you need and apply.
Daniel has the age-old question about what to do with a pension from a previous employer: roll over to an IRA or wait until 65 and receive the guaranteed pension?
---
Want more than just the show notes? How about our newsletter with STACKS of related, deeper links?
Check out The 201, our email that comes with every Monday and Wednesday episode, PLUS a list of more than 19 of the top money lessons Joe's learned over his own life about money. From credit to cash reserves, and insurances to investing, we'll tackle all of these. Head to StackingBenjamins.com/the201 to sign up (it's free and we will never give away your email to others).
---
Other Mentions
---
Written by: Kevin Bailey
Miss our last show? Listen here: Is "Being Great" Holding You Back?
Show Transcript
 It's Monday morning in America. Doug hasn't woke up yet, but we're awake and you know who was awake all weekend? Apparently Doug was along with the men and women in our armed forces keeping us all safe. Army guys and gals. It was fantastic. Doug, were you awake all weekend? Ah-huh.
Must have been
apparently.
Oh yeah, apparently because Not awake
now. It was a rough weekend. This is
our third time trying to get this stuff done. We just wanna salute our troops. It's all we wanna do. Doug, we wanna salute our troops. So put a glass in the air. I got no glass today, so I've got the imaginary, I got the Wonder Woman airplane, glass.
Uh, here's two. The men and women in our armed forces keeping us safe on behalf of the men and women. Working at Navy Federal Credit Union here. A military appreciation month, og, military
appreciation. Everything should be military appreciation month, shouldn't
it? It should be. Should be military appreciation.
Year minute. On behalf of Navy Federal Credit Union and the men and women making podcast of Mom's basement, salute to our troops. Let's go stacks. Benjamin, shall we? You heard of this thing, the eight minute abs?
Yeah, sure. Eight minute abs. Yeah. The, uh, exercise
video Uhhuh? Yeah. Well this is gonna blow that right out of the water.
Listen to this seven minute
abs.
Live from Joe's mom's basement. It's the Stacking Benjamin Show.
I'm Joe's mom's neighbor Duggan, ever thinking about starting that little side business, what if you could turn it into your own money making machine Today we'll chat with a guy who did just that from my wife Quitter job, Steve Chu Plus in our headline segment. Chat G P t. Yeah, you know me and how to do everything for me or does it?
The FTC has some concerns and maybe you should too. And in our TikTok minute not feeling happy, we'll share a new motivational approach to perk up your day. Of course, we'll throw out the Haven Lifeline to a lucky listener and if that's not enough, I'll share some absolutely sharable trivia. And now two guys who have seat belts on and tray tables locked, Joe and
happy
morning stackers. It is the Stacky Benjamin Show and, uh, I am Joe Saul-Sehy average Joe Money on Twitter and across the card table from me. Ready to bring it today like he showed up today and said, I am ready to bring it America and the rest of the world a little spicy on Monday.
Uh, what happened?
I can't talk about it, but I'm spicy.
Well, we got a, we got a great show. Something we can talk about. Steve Chu, as Doug so eloquently just said, is here. Steve, by the way, not only built this incredible business from home with his spouse because they wanted to build this thing together. He will tell you he did it the wrong way and he will caution you on doing it the way he did it, and he'll show us the way that maybe you should do it.
So if you're thinking about bringing in a few extra dollars, Steve's here to help. But we got a lot to do before that Doug, man. After the weird weekend, you must have had, after all the false starts we had starting this thing. I think it's time for an intervention. You ready again? Sit down. Here we go. So, doesn't that help?
Not that much, no. I think I need more therapy. The the answer was yes. Okay. It helps a lot. Sorry,
Steve Chu waiting in the wings for us. So let's get to our headline. Hello Darlings. And now it's time for your favorite part of the show. Our Stacking Benjamins headlines. Our headlines today comes to us from C N B C.
At first I read this and I thought, what's the big deal? And then I read on and I went, oh, this could potentially be a huge deal. FTC chair, Lena Kahn says she's on alert for abusive AI use. And I thought, oh gee. Why not automate your stuff? Like the more stuff we can way using
AI is way different than what she's talking about.
Have you seen X Machina? That's my idea of AI Machina. Now. T
P
t I love you. It's Machina. It is not. I love you. No, it's Macina, it's Machina, it's it's Macina. Machina Macina. It's
not, it's Macina Machina. Yeah. Any who, as I read through this, I realized OG there is a big issue here and I think that as we all start automating more stuff with chat G p T, first of all, you're using chat G P T, right?
You're using automation in your practice.
Uh, we use automation, but we're not using chat presently. No, no. There's a major issue with it. The major issue is copyright. That's the major issue for creators and I think a lot of people don't really recognize that any content generated by by AI is not copyrightable.
Do she know that? So be careful. Meaning, I mean, meaning your blog post that you put up, that's written by chat, g p t, somebody else can do that exact same thing. And there's no issue if you
wrote a book, like you're hearing all these things about a book, right? Where chat g p t writes most of the book Can't copyright that.
Yeah.
Imagine all the James Patterson ghost writers who just got laid off. I do.
Right? Yeah. But by the same token, they shouldn't have, because like if you generate content from ai, in fact they're talking about like different rules around how you have to like segregate it out. There's a big story the other day or a couple weeks ago about, um, somebody who took like two famous artists and put them together to make a song.
But neither of those people had made that song. Had, did you hear about this? I don't know. It was like the weekend and. Somebody else or something. They made us, they made them make a song AI Wise, and it was the number one song on, on Spotify and on Apple until they realized it was fake and then took it down.
Wow. They're determining, there's still a lot to go on intellectual, uh, property here, but they're determining that that's not illegal. That's not a copyright infringement to use somebody else's. It's weird. So there's a lot of weird stuff coming.
Well, I think this gets to a deeper problem. O the FTCs on alert for the ways that rapidly advancing artificial intelligence could be used to violate antitrust and consumer protection laws is charged with enforcing chair Conroe, New York Times Up Ed, uh, last Wednesday.
She also compared the current inflection point around AI to the earlier, mid two thousands era in tech when companies like Facebook and Google came to forever change communications, but with substantial implications on data privacy that weren't fully realized until years later. And what she's diving into.
And this is the important thing, you know, if, if I go to AI and I say, Hey, make me the best asset allocation that I could have, or make me a financial plan that works wonders for me. Her question is, while you don't need to question the ai, you need to question the brains behind who created the ai. So in other words, if we get AI creating financial plans out of Northwest Mutual, and right now AI driven stuff is the hot button, and I'm, you know, talking to you and I go, Hey man, this is what AI says is the best thing.
Like this has gone through hundreds, hundreds, hundreds of iterations. And look at it says that permanent life insurance is phenomenal for you. A 27 year old. Single person, no, no dependents, hardly any assets that this is a big thing for you. Her question is not the ai. Her question is who's programming the AI and what's behind it?
And, and frankly, when I got through this, I'm like, we're not asking that question. Like nobody's asking that question right now. Uh, uh,
I disagree, disagree. A lot of people have been asking that question about AI for quite some time. Uh, probably the last eight to 10 years, there's been a big push in the IT community for, uh, creating, um, um,
for, I'm talking about Doug.
And I think you're right. I mean, I think you're absolutely right, but not enough of these regular people that just heard about chat G B T six months ago, okay, alright. Who are turning in their term paper, right? They're like, oh, look at chat GBTs creating everything for me. Now I got all this stuff. I mean, all I'm seeing on TikTok is, look, AI will do everything for you.
Here's how you program all your AI to do stuff. But the brains that are just coming to this discussion are not at all thinking what's behind this? Yeah. The
users, the technical talent is, is wondering about it. Maybe like you're
talking about Doug. Yeah. There's actually been, uh, a big push, and I apologize it was a rough weekend, but, uh, there's been a big push on the behind the scenes that people haven't realized long before Jet G P T came out about.
There're, there're actually roles, defined roles in organizations that are trying to make AI more, uh, equitable, more, uh, balanced and inclusive so that the logic that behind the AI is not so, Middle-aged, male-oriented just to, uh, you know, just to call it out. So that has been an effort for a while. Not sure how successful it's been, but it's something people behind the scenes are thinking about.
But now it's got a
lot more exposure. It, it certainly appears with the government beginning to ask that question, that this gotta be based on some pushback, that they're afraid, oh gee, that there might be, you know, ne there's always nefarious people out there trying to, yeah, I mean, take
our money. I dunno if it was you that told me, or if it was Alyssa who mentioned it, but it was the, um, the, the woman who got the phone call.
Did you, did you hear about this, the woman who got the phone call about her daughter being kidnapped? Or maybe Doug you were saying that? I I told you. Yeah. Yeah. A couple different places. But, um, basically criminals had used a voice sample that she had on, you know, Instagram or something of her talking, turned it into, you know, a plea for help, basically.
Set it up, called her mom and said, we've got your daughter said wire this money, da da da da. Otherwise we're gonna, you know, harm her in some way. And it was a hundred percent this woman's kid. Yeah. Because it was, and yeah, she was getting
ready
to give him money and they tracked her down at another place.
So there's, wherever, there's one thing, you know, there's gonna be somebody who tries to figure out how to do something awful on the other side of it. But, um, if you just blindly ask questions into the system, right? I mean, we, we do that with Google now, right? When you type a search into Google and you get your search list, you, you look at the source to see whether or not you decide that that source is credible or not.
Just, just cuz it ranks number one in Google doesn't mean that you believe that it's the best source, right? Because you can kind of, sort of game the system. But I think what you're saying, Joe, is that too many people are just going, well, the, the computer said that this is the right way to do it, so this is what I'm gonna do.
So, hey, let's jump on. It's, well, no, this is just Google without you having. Input on what the source is.
This is the same as those commercials that were out a few years ago with the guy who was in the suit and they had him meet with some people and then they asked him how they felt about, about the, his advice, and he was a dj.
He's like, I don't nothing about finance. I know zero. And now we're doing, I feel like a lot of us are doing the same thing with the computer. You know, we're like, oh, computer says it's right. So not only will we link to this, we'll also have some deep dives on questions you should ask about your financial advice and where it comes from in our newsletter, the 2 0 1 that comes out the day after every show, every Tuesday and Thursday, stack Benjamins dot com slash 2 0 1 to subscribe to our newsletter.
Comes hot into your mailbox every Tuesday and Thursday. Time for our TikTok minute. This is the part of the show where we shine a light on a TikTok creator doing something either amazing or maybe hashtag amazing Doug. Which one you think we got today?
I think Doug's on mute cuz he doesn't know how to use the microphone.
Still
it muted me again. It
it muted me. Look at this, it it muted. Blaming the AI
chat. G p t muted me. The AI as it should, as it's heard enough of middle-aged white guys. So it's like we heard you silence you and you're done. No, this is, this one's legit. Oh, I'm
well. This guy Dan Heshel has a great way to make sure that you kickstart your morning, kickstart your week.
I thought on a Monday. We would play this. This is what they call a hack Doug. They call it a hack to do things better during your week. Like a cab driver. Yeah. All the kids call it a hack. Here we go. This
is how I trick my
brain into being happy. Every morning before I leave for work. I zip tie my hands and feet together in my own bathroom.
This is very scary and stressful. Once I get out
my ordinary, depressing life
feels
incredible because I'm just happy I'm not still tied up in the bathroom.
Isn't that amazing? Yeah, this guy figured it out. So amazing. Just zip tie yourself in your bathroom, get
out of that, and the rest of your week is phenomenal and the rest of the day's easy.
Coming up next, Steve
Chew is, uh, the Brains behind, uh, a brand that man, I remember OG when you and I were starting, Steve already was doing amazing stuff. His brand is My wife quit her job because she decided, you know what? I want to quit my job. I don't wanna do this anymore, so let's start working from home.
And Steve and his spouse, uh, dove into creating a business together. However, Steve realized that things weren't maybe that great. I'm sure he'll tell us that story today. He's got a brand new book about this topic, the Family First Entrepreneur, how to Achieve Financial Freedom without sacrificing What Matters Most.
We'll ask him about his process of creating and maybe help some stackers out there. Do this the right way. But first to get there, we've got, uh, a great trivia question today. I think Doug. Sure do. Joe. Hey
there, stackers. I'm Joe's mom's neighbor, Doug, and what a wild day in history Today is, let's take you back.
It's 2007. You're watching movies on your Beta Max machine while playing your Apple two. Eek. What? That's, that's 1982. All right. Okay. How about this? It's 2007. You're sitting at home watching Friday night videos devouring pop rocks at 80 19 84. Seriously, that was Pop Rocks. Alright, fine. Um, okay, let's do this again.
Steve, rewind it. Clean it up. Hey there, stackers. I'm Joe's, mom's neighbor, Doug, and imagine it's 2007, you're on your iPod, jamming to Rihanna's Hit umbrella and scrolling YouTube. When you see that 19 year old Sean Cutter has uploaded what he said, Was the trailer for a new Grand Theft Auto four. But instead, when they pressed play, got a song, which became an international phenomenon.
Not the song, but the surprise playing of this song. Here's my question, what song was it? I'll be back with the answer right after I surprised Joe's Mom by actually taking the garbage out.
Hey there, stackers. I'm Ultimate Prankster and GTA four Lover. Joe's mom's neighbor, Doug. It's true. I love Grand Theft Auto. I get to drive slightly better than Joe's mom. But the good news, she helps you remember how glad you are to be alive every time you drive to the grocery store. Well, we're all happy to be in a world where pranks happen and spread like the one that's the topic of today's trivia question on today's date.
In 2007, 19 year old Shawn Cotter uploaded a video to YouTube that he said was a trailer for the much anticipated grand theft auto. Four. Turns out the viewer saw a video for a song setting off a viral trend that you might have taken part in. What song was it? If you said that the answer was never going to give you up.
Sorry, Joe. I had to sing Oh boy. By Rick Asley. You, Rick rolled this question just like everyone got Rick rolled way back 16 years ago. But forget Rick Roll now. Let's say hello to a guy who's here to help you bankroll more money from your side gig. Steve J
I'm super happy he's here with me. Mom's basement by the card table. Steve Chu's here. How are you man?
I am good, Joe. Thank you so much for
having me. I never realized before I read your book, uh, what a, like professional gambler you are. Like you are, you're a big time gambler, man. You take all the, the money from the businesses and just pile it on the, I've, I've never heard of this game before, by the way, the pie GAO table.
You've never played Paal Poker
before? No, I play Okay. I play almost exclusively craps. When I play, I don't gamble much, but when I do, I'll play craps.
Hmm. Okay. So before your audience thinks that I'm gonna inventor a gambler, uh, let me just explain Paal real quick. It is the slowest game in Vegas. You could play for hours and not lose any money, but you won't make that much money either.
It's, I'll just explain the rules real quick just cuz we're gonna be talking about it. So you're dealt seven cards. You put together two poker hands. Basically if you win both hands, you beat the dealer. If the dealer wins both hands, the dealer wins. And if you just push, meaning you win one, you lose one.
No money changes hands and that is why you can play forever. Now what does this have to do with what we're talking about
today, Joe? Well wait a minute. Even before we get to that, cuz I'm a little confused. So do you got like six people sitting around and the dealer's playing one hand against all six players?
Or is it just you and a dealer one-on-one? No,
no, no, no. It's the dealer against six players if the whole table's full. Gotcha.
And is there a way to make money faster?
Well, okay, so I, I don't wanna to get into the get rich quick. There's a way to make money. Okay. So can we just tie all this to, before everyone thinks I'm a gambler, I use this analogy in the book because playing the regular game is like your day job.
You're not gonna make lots of money. You'll make enough to get by, but you know you're getting by. Essentially what I didn't talk about with Powo is that there's this fortune side bit where if you get a real hand, like three of a kind, a flush, a straighter, whatnot, you gotta get this slot machine like payout.
So the way I describe in the book, thanks for portraying me as a gambler, by the way, is that your day job is the regular game, and this fortune side bit is like your business that could potentially make you outsize money. So the way I always teach it is if you wanna start a business or if you want to achieve financial freedom, just start a side hustle on the side while you're still working.
Don't just quit cold Turkey to start a business or whatever you want to do. But
I think that makes a a big point though. There's a lot of people thinking that, you know, maybe I will make a lot of money not going into business for myself. Most of our stackers work for other people. And yet you look at that ladder, Steve, it's difficult to climb.
It takes forever. You've worked as an engineer. There's a lot of people fighting for very few spaces, and even when you get there, the disillusionment among those people when they reach the quote top doesn't feel as great as they thought it would. It does,
but it does feel good for a little bit. No, um, yeah.
Yeah. I will say this and I, I, and maybe you can just kind of describe your audience to me, Joe, but I would say most people who have a job and they're happy there, they want to achieve financial freedom, or they, they might not necessarily want to spend all their time working, and that's why it's important to have that side hustle.
Doesn't have to be big and you don't have to have high expectations. You just need to be able to maintain something for a long time and eventually good things will happen. This is the way that I've started all of my businesses. I don't know if you guys know my background, but I sell handkerchiefs online, which is very masculine.
Joe, did you tell everyone that I sell
handkerchiefs? I did In the open. I did In the open. I told them, I'm like, he's the best hanky salesman I ever met. Random, yeah. But seriously, this, this is all around. Well, let's go ahead and start there and actually before we do that, Steve, cuz I do wanna hear the story and it's a great place to start because what we're gonna talk about today is how really not to start a business in a lot of ways the way that you did, I think you tell a very cautionary tale that I'd love you to tell.
That gets into some of the levers that we need to pull if we're gonna do a business correctly. But you, you are somebody who initially, you guys were just interested in getting married. We were
interested in starting a family, actually, which marriage of course comes first for most people. And in our case, we live in the Silicon Valley.
Joe, I forgot where
you live. Texarkana, Arkansas is 800 yards. Okay. From my house. I'm in Texarkana, Texas. Barely, barely.
I live in California, Silicon Valley. Pretty sure it's more expensive, slightly, maybe slightly. In order to get a good house in a good school district. We're talking two incomes, two good incomes.
We started this cuz my wife went up to me and she said she wanted to quit her job. And uh, we started a handkerchief store. As I mentioned earlier, the only reason we decided to sell handkerchiefs was because when my wife and I got married, I mean, the woman is a crier. She cries all the time at a, at a happiness, not, not sadness.
And uh,
look, I love the line, by the way. I love the line, Steve, in your book where you're like, I'd be balding if I were married to me too. I laugh. I laughed hard when I read that. Like
she wanted a handkerchief. Basically we couldn't find any anywhere except for this factory in China. And then, so we imported a bunch, used a handful, and then sold the rest.
And that's why the idea for the handkerchiefs came in case anyone's wondering why I decided to sell such a random product and that business ended up taking off, replaced my wife's salary in the first year
during that time. I wanna slow down on that story just a little bit cuz you did look at that time for some other opportunities.
Like a lot of people, if they're gonna go start a business, you're like, okay, let's dig. In the first couple businesses, it, it sounded like you looked at were franchises Yes. Where maybe it was gonna cost you a fair amount of money. Do you, do you like franchising at all? Do you recommend your listeners if they start a, a business or your readers that they look at franchising.
I mean, the benefit of franchising is you're taking their proven formula and applying it. It just costs a lot of money. And I'll, I'll run some numbers here. So one of the franchises we were thinking about starting was a kuman. Do, do you know what a Kuan is, Joe? I did. My kids went, yeah, Kuman is great. Yeah, and it's, it's in line with our values, right?
It's a tutoring center. Basically the minimum cost to start that thing was $350,000.
Just quick money. You just write a check.
I mean, you gotta get a loan, you gotta write a check, and then there's, it takes time to start up. You gotta get clientele. It just sounded really risky. Contrast that to Hankeys. We only spent $630 to start that thing.
I was
amazed how, how did you spend so little money on starting that business?
Okay, so first off, Joe, I have to just tell you that we grossly overpay for everything in the United States grossly. So something that we sell for like 25 bucks might cost us like 20 cents or 25 cents. So that's how you can start a business with very little money.
So that first order of handker choose, I wanna say was 200 bucks. And uh, that was the bulk of the cost. The rest of the cost in that six 30 really was a website hosting. And I think I started on Blue Host, actually it was $7 a month back then. And then I got a beater computer. And then back then when I started, which was 2007, I actually had to go out and buy a digital camera cuz we didn't have phones.
Now I'm dating myself, Joe. Right.
Tell us what it was like in the old days. Uncle Steve.
Hey Joe. Are you older than me? I
can't remember. I am 55.
Okay. You're older than me. I'm 48. Okay. So why don't you tell us back in the old days, uh, did, did we have phones back then? No,
no, no, no, no, no, no. I wanna continue the story.
So you start this business with very little money. You decide not to do the franchising, the Kuman Centers a and some of these other opportunities cost you a lot less to get started. You are more successful than you ever thought that you would've been, but your, your story doesn't open. This book doesn't open with your success.
This book opens Steve with your wife crying on the floor with all these like half-filled orders around her. Paint that scene for me and tell me, how the hell did you get there? It
was just my fault, really. So, you know, if, if you've never had a lot of money come in before you kind of get carried away. So that first year we did a hundred thousand and all of a sudden I, I started getting these crazy eyes.
Every year we'd start setting the goals higher and higher every year. So the, like next year I was like, okay, let's try to double our sales and then next year let's try to double again. Try to double again. And I was just going all out. I. And driving my wife
crazy. She wasn't nearly as excited as you were even then.
She was not because we're, I mean, I'm Asian, I'm pretty frugal, Joe. We don't spend that much money. We started the business so we could spend more time with family, but what ended up happening is we just started trying to make as much money as possible even though we weren't even spending like, you know, 10% of it.
That's just a funny thing that happens to entrepreneurs. We kind of get carried away and I was driving my wife so crazy and just pushing her real hard, like, you know, both of us to make more money that one day she just broke down and she said, Hey, I don't want to do this anymore. This isn't fun. We don't even spend the money and we're actually not even spending as much time with our family cuz we're trying to make all this money.
And that's what ended up happening.
You would think that this huge success that you're having along the way would make you exactly the opposite. I mean, it's, it's really sad. And what's amazing to me as I was reading your story, Is that the thing that you would think would've been the best moment ever was the straw that broke the camel's back?
You, you find out that you're gonna be on the Today Show, like Yeah. That if, if, if I found out that Stacking Benjamins was gonna be on the Today Show, I'd be ecstatic. And you were ecstatic. But tell me, tell me that story. What happened when you went on the Today Show?
Man, I was so thrilled when that happened and what ended up happening is we were only on that show for 12 seconds.
12 to 12 seconds. 12 seconds. So I, I don't even know if that qualifies for being on the show. Joe May, maybe it does, maybe it doesn't. But our sales seven Xed, and it wasn't just for that day because that show aired in different times and different time zones. And we were getting seven x the sales for I wanna say like almost two weeks.
And that almost destroyed us. Yeah. You ever seen that? Maybe I'm dating myself again. You ever see that pets.com commercial back in the early internet days where they're like cheering cuz they got their first sales and all of a sudden it, you know? Yes. They get like, yes, A million sales and they're like flipping out.
That was us. Oh. Oh
crap. Oh crap.
Yeah. What most people don't realize, and Joe, I know you interview a lot of entrepreneurs as I do on my podcast, you never hear about this stuff. You always hear about like the the glory stories of, you know, how they grew their business to whatever. What you don't realize is that when I hit the stop button on the record, a lot of these guys that I interview who are really successful and they are successful, they're miserable, they're stressed out, they have these goals, they don't actually see their family much.
They're estranged from their wives and that's the story that is untold that I kind of wanted to tell in that book as well. Well,
what about this idea though, Steve, of the hustle culture, right? We see Gary V talks about, he doesn't say you can sleep when you die, but it's kind of the same message, right?
That Hey, we gotta hustle, you gotta put out more, you gotta put out more, you gotta put out more. What's the lie there?
Most of us start a business just to hang out war with family or to do stuff that we want to do. You don't have to hustle your butt off if all you wanna do is make a couple million bucks.
Seriously. So hustle culture, I think is way overrated because it actually takes you away from the goals that most people start their businesses in the first place. I, I don't wanna pick on Gary V, but I know he just got a divorce recently and I can't imagine that that hustle mentality that he's portrayed for so long was good for his family because realistically you can't hustle that hard and still have the time to, or, or have the mind share, so to speak, to be with your family.
You've got, uh, an analogy that, uh, your friend and a guy who's been on the show a couple times, James Clear, shared with you about the four burners, and I think this is an important idea for no matter whether you work for somebody else or for yourself. Steve, I thought this was a very powerful analogy. Can you walk us through the four burners and how you kind of work your burners?
Yeah, so the four burners theory states that your life is composed of four burners. So there's, uh, health work, family and friends. And in order to excel at any one area of those four areas, you have to turn off one of your other burners. If you want to be really good at something, you have to turn off two burners.
And if you're Elon Musk, you probably turn off three burners and your work burner is like way up high. Yeah. Basically the theory is about trade offs, right? So if you wanna have a really strong family, well you're gonna have to sacrifice one of the other burners. If you want your business to really take off, you're gonna have to turn something off.
There's always some sort of sacrifice. And the sooner you realize that, that you can't have it all is when you can actually make some fundamental decisions on what your priorities are in life. Most people don't think about their priorities. Most people don't revisit their priorities once they start something
as, as I'm hearing you talk, I remember back when I was a financial planner, and I have a big one in a long time, but when I would encounter an entrepreneur, I would ask him a very simple question, which was, is your business working for you?
Or are you working for your business? And that very simple question, Steve, to your point, 99.9% of the people I met were like, Nope. I am now working for my business. My business is taken off, and I'm just kind of trying to take the tiger by the tail and I can't, I can't do anything with it. Like, like how do I get out of this mess that I created for myself?
So you take a completely different approach. And your, your approach, it sounds like, starts off partly with outsourcing.
When I say outsourcing, I'm always very careful with that term. I prefer to outsource to robots and computers.
Okay. As opposed to humans. I, I actually hate when I go to an event of entrepreneurs and the first thing that I get asked is, how big is your team? Because I don't think that the size of your team is reflective of how successful you are. Like my wife, quitter job.com makes a million dollars in profit. I literally have one VA in the Philippines.
It's about putting together systems and automation if you can. We just happen to be living in the era of artificial intelligence, which is gonna make things a hell of a lot easier. It's about automation, documenting stuff, and there's a bunch of principles I, I don't know how in depth you want to go into
this.
Yeah. Just slightly to get people an idea about how different you run your day versus this hustle culture that we were just talking about.
Let me just give you an example that I think everyone can understand very clearly. I'm actually not heavy on social media. My friends who do social media well, like I have a friend who does Instagram, she posts seven times a day.
I have a friend who does really well on Facebook. She posts 21 times a day, and guess what? When they stop posting the traffic stops. So the reason why I don't focus on social media is because I feel like it's a hamster wheel. Instead, what I do is I focus my time on things where I can just do once and it has lasting value.
So, for example, search engine optimization. Once you start ranking in Google, you get traffic for a long time. I have articles that I wrote 10 years ago. That still generate me traffic on YouTube. I have videos that I produced three years ago, still get a ton of views and leads. So it's all about prioritizing your activities so that you get the biggest bang for the buck.
So that's one example.
An example, another example that I like by the way is the way that you focus on the burners. I wanna go back briefly to the burner because you also spend a lot of time, and this is something that a lot of entrepreneurs like go. You spend a lot of time on your health. Talk about that.
Yes.
Health is such a huge thing because before I was paying attention to health, I would have lunch and then I'd be done for the rest of the day. I'd have no energy to do anything. And when you focus on your health, all your other burners actually get stronger because you have the energy to follow through.
I started this health journey in 2014. Actually, I was going for the six pack at the time. I just wanted that once in my life. That's a different
story. I feel like I'm going for the protective coating over the six pack. That's what I'm going for.
I ended up losing, uh, 35 pounds, I think in two months. Wow. By cutting out carbs. And I just found that I had so much energy. My brain was never in a fog and I could actually work continuously in a stretch without getting tired. And that just boosted my productivity all around. How
do you keep the family burner on and juggle the career?
Yeah, I,
I honestly, the career part like it, it's all about ego. Really in controlling the ego, cuz problem is, is I'm in these mastermind groups with very successful people such as yourself, Joe, and everyone's telling me how much money they're making, millions of dollars here. I belong to this group at Stanford, it's called the Mayfield Fellows Group.
And Kevin Systrom is in that group. Every year we have this retreat, everyone's starting these multi-million dollar companies and telling me about their exits. And I go up and I say, Hey, yeah, I'm, I'm still selling handkerchiefs, right? So I have this ego issue and the way I fight it is every single year I just work on one thing and I just focus on it and whatever happens, happens.
So this year it's launching my book. Last year it was YouTube and I managed to hit 200 K subscribers. The year before that it was TikTok. The year before that it was ads. So I just pick one thing and as long as I'm interested, I'm go, okay, on the ego front. Now to prevent yourself from getting carried away, I must say that my wife contributed a lot to that, especially when she broke down.
But today we actually have this document where, You know, if there's an opportunity that comes, let's say, let's say um, I had to fly somewhere to Asia for some amazing opportunity, well we now kind of quantify that opportunity and if I'm gonna miss any of my family's activities, we just have a discussion on what's that gonna actually do and whether and how that compares and whether it's worth it really.
And I would say in a lot of cases it's not worth it, especially since we don't spend that much money. So, I mean, ideally, and I don't know how many you guys have read Profit First you find out how much you spend in a year, you pay yourself that money, everything else is gravy. And that really helps the mentality.
That's
so funny. I was just about to ask you about Prophet first, cuz it sounded like you were singing off the prophet first song sheet right there. You call Gary Keller in your book, of course the real estate, uh, billionaire, you write when you know what matters most, everything makes sense when you don't know what matters most.
Anything makes sense. What does that mean?
That means you gotta have your priorities straight, because if you're just always off fighting fires and stuff, you're always gonna get overwhelmed. I
think it also means to me, a a as you're saying that it means you're gonna go to these mastermind sessions, you're gonna hear the badass stuff that everybody else is doing.
Steven, you're gonna start biting off all these other things, and the family burner turns off almost automatically. It
does. It, it has that effect. I, you know, th I'm not gonna say this is, this happened overnight, Joe. I learned all this stuff just through hardship really. And, and driving my wife crazy.
She's a very patient woman. I mean, I, she caught me on the Dumbo ride once, sending out an email blast. Like she literally snapped a photo. Like, just because you're present with your kids doesn't mean you're actually present. Right? Yeah. You want to be mentally present. Yeah. With your kids and your family.
You could have
easily done that on the, uh, what, what's the one next? The teacups. The teac cups are kind of boring. The Dumbo rides badass. Why would you do that on the Dumble Ride versus the Tika? This is the hard-hitting interview right here. Steve, this is the, for the whole book tour. This is the question that you're gonna have to remember.
No, I actually wanna get onto something else, which is, sure. I've got an entrepreneur that's really frustrating me right now, frankly, and it's because every time he sees something to the Gary Color point we just talked about a second ago, he sees a sale opportunity, chases it, and he's always chasing 8,000 different things thinking this is the path to success.
You talk about with your wife, especially working in your zone of genius and I get coaching from Strategic Coach and we talk all the time about this same thing, zone of genius. I wanna, I wanna talk about this cause I feel like this is such a powerful concept and once entrepreneurs realize that, I think the outsourcing comes more naturally.
Your ego gets a little bit more in check. Talk about your wife and working in her zone of genius.
Yeah, and I think this is something that a lot of entrepreneurs face. Like in the beginning, you're trying to do everything. Because you're trying to save money, you're trying to do everything. But realistically, we're not good at everything.
There's certain things that we all hate doing. There's certain things that just come really quickly to us. And early on this, this happened to my wife. Like she was doing all the day-to-day packing orders. We were all packing orders and she was sewing and doing all this stuff. And that's not our strength.
I mean, that's our, I mean, we can do it, sure, but it's not where our time is best spent. It wasn't until we, we started outsourcing mainly the stuff that we didn't want to be doing first, did we realize that our time was just so much more efficiently spent doing other things, higher level things like growing the business, higher level, things like how to market our products or how to portray our products and that sort of thing.
That did not happen until like year two
or three. I wanna give everybody an idea of your days as well. You write, uh, for you weekdays or your workdays from nine to one. That's a nice schedule. I rarely talk to anyone during those times. Tuesday and Thursday afternoons or health days, I'll either play ultimate Frisbee, you write or tennis or go for a run weekends and nights or reserve for family and friends.
You got that all carved out. But you say it doesn't have to be like that. You have a friend who runs e-commerce fuel.com. Andrew, uh, Rin. Is that how you pronou? Yeah. Yeah. Ud. Mm-hmm. Andrew devotes an entire year to going hard and then he relaxes, like he takes monster time offs. And you say you can separate that however you want, but it seems to me if you've got a mind of an entrepreneur, Steve, you know, you write somewhere in your book and an entrepreneur's, somebody that will work 80 hours to avoid working 40 hours for somebody else.
I've heard that a lot too. Like how do you turn it off? How do you actually click that mind fence so that now I am not sending out, uh, emails on the Dumbo ride?
Uh, yeah, as I mentioned earlier, I only do one thing a year now. That's it. I don't try to do like five things all at once, cuz when you try to do too many things, that's when you run into problems.
Ah, so, uh, that Arian story that you just told was just kind of a way to cheat the burners cuz you can turn 'em on and off at any time. Right. And so he chooses to go all out and then he relaxes. That's not my style. So, so I run two seven figure businesses in 20 hours a week. And the only reason I'm able to do that is because I do drop a lot of things on the floor.
Like this year is the year of my book launch and everything else is kind of in coasting mode. The other things I'm working on probably aren't gonna grow really heavily because I'm focusing on the book and that's all I'm doing this year.
But at the same time, you're able to keep the family burner going because of
that.
The family burner always goes. In fact, my whole afternoon I'm a glorified Uber driver. That's the best way to
put it. I've been there. People always
tell me, Hey Steve, why don't you just hire a driver or something, right? And I'm like, dude, this is where I get all the good stuff. Because when you're driving the car, your kids forget you're driving and they start talking about all the juicy stuff with their friends.
Yeah. Like boys who they like and I'm just like, I'm just kind of like listening in Uhoh. So I wouldn't miss being a driver for the world. I
miss those days fondly. Except when it was 5:00 AM Take 'em to swim practice. That was the one I didn't like. The 5:00 AM swim practice run was not my favorite. Yeah, that's brutal.
That's brutal. There's a lot of people listening to this now. They're like, whoa, wait a minute. I can do this in a healthy way. I can build a business where I don't have to have the hustle culture. It is possible. What business do I start? Yeah. Let's say that I'm interested in cupcakes. We had, uh, Austin Cleon, I think you know, Austin Cleon.
Uh, steal like an artist. Austin talked about cupcakes and somebody loves cupcakes and you, you know, Steve, the first thing anybody says when you love cupcakes is you should start a cupcake business. Ah, yeah. And the second you start this cupcake business, you effed it all up. Cuz you just took all the joy out of the cupcake business right outta making cupcakes.
It's no fun anymore. It's like your wife was sewing, she's on the floor because she's way over her head and sewing, and sewing and sewing and it's so boring at that point. So how do you, how do you not get into that predicament? Where do you begin when you're choosing the right business to go into?
One thing that I always consider is how I'm I gonna grow this business without b, being in it upfront in the cupcake business, if you're the one baking the cupcakes, that's not gonna last.
So the only way, are we using cupcakes as
an example here? Let's do it man. Let's, let's lean into it. So the only way
that I would personally consider doing cupcakes is if I could somehow license the recipe to someone else and take a royalty. If you guys walk Shark Tank, that's like Mr. Wonderful's, like Mo right there.
Right. Or if I could contact like a co-packer to create like a mix that I would sell in stores, but I probably wouldn't go off and just try to sell already made cupcakes unless I had a plan in place. Because even if you contract the baking and all that stuff out, it's still a lot of labor and quality control, I think.
Well, but let's back away from cupcakes then. Okay. And go back to a question of if it's not cupcakes, then how do I explore it? You say passion is bs, don't follow your passion.
Correct. I would say you should always do something where you have knowledge, Joe, in your case you're a master podcaster, so I would try to leverage that maybe into a service or content.
I would say content is probably the most scalable. Type of business that you can have because it's digital. You produce it once, you can sell it as many times as you want and make the same amount of money. The only downside for content, and maybe you can share your side here, is that it takes a long time for it to get established.
Like my blog, I didn't make any money until after two years. I didn't start making significant money until after three years. My YouTube channel, same thing. I didn't start making money until after two and a half or three years, takes a while. If you wanna make money sooner, then you have to actually sell something.
And I personally like e-commerce, if you wanna make money within a year, you get a physical good and you can sell that. And you have the supplier that's giving you a constant supply of this stuff. And you find customers in the long run. If you have the runway, like if you're willing to do this for at least three years, I think content is probably the best play.
If you wanna make money sooner, within a year, sell something, whether it be a service or a physical product.
The good news is, is you tell people, and this is another question I know you get all the time, Steve, do I quit my job right away? And your answer is, oh, hell no.
The answer is to play Pial Poker.
Nice. It's the circle
of life. Don't, don't quit the job, don't it? Just, you know what ends up happening? You end up starting making decisions based on the money because you're in a pinch. You don't have the income anymore, and you can't really run a business that way. So keep the job, do it on the side.
Everyone has time. Like I waste so much time, even still, and I think I'm pretty efficient. Cut out TV or, or cut out something that doesn't really directly benefit you, and you'll find the time.
Everybody knows that thing. Like anybody who's hanging out here with us listening, they know the thing where they're wasting time.
Like it's, it's there. Your book is The Family First Entrepreneur, how to Achieve Financial Freedom Without Sacrificing What Matters Most Available Everywhere. Mr. Chew.
It's available everywhere and uh, I over-deliver. When you pre-order the book, you will get a three day workshop on how to start a print on demand business.
There's a reason why I start with print on demand. If you guys dunno what print on demand is, this is where you design your stuff and you can sell merchandise where the supplier takes care of fulfillment. You don't have to touch any inventory. I consider that a gateway drug into other e-commerce businesses.
You probably won't make life-changing money with it, but it'll get you started and you can start with very little money. I'm also giving out a two-day workshop on how to make money with content. I make money blogging, podcasting in with YouTube and you'll learn how to do that there. And I'm also doing a six week, what I call a family first challenge, where I will walk you through in a Facebook group how to choose your next side hustle.
Those are the bonuses. Awesome.
And we get them. How did we get there
immediately? So you go over to the family first, entrepreneur. You pre-order the book, fill out a form, and then you'll get a login to a private membership site that has all the bonuses that I just described.
Awesome. And you know what, Steve?
If people are walking the dog or they're commuting to work while they're dreaming about being a family first entrepreneur will have a link in the show notes at stacky Benjamins dot com. Great talking to you again, my friend. I feel like you're a guy. I don't get to talk to enough and I always learn so much every time I do and I even learn about poker.
Thanks for having me, Joe. Really appreciate it. I'm
Liz, the Chief Mom officer, and when I'm not
busy being the breadwinner
of my family of five, I'm Stacking Benjamins. Thanks again to Steve. What a great story about doing that the right way. Og, , do you work for your business or does your business work for you?
. I just
have a job where I have to, I have more stuff to do and I get paid less. Yeah. Yeah. I created a job for myself. I didn't create a business.
Steve's got a great reminder there. Make sure the business works for you. Hey, let's throw out Haven Lifeline and tackle some of life's most important questions.
Our friends at Haven Life Insurance Agency, Doug, they put what you value
first, maybe, oh my God. Full night's sleep. Yeah. My own bed full night's. Sleep in my own bed. That's your loved one and your
time. But how fun to be in your own bed with your loved ones on your time. It's
why they paid Buy quality turb life insurance.
Actually simple. You go to Stacking Benjamins dot com slash HavenLife now for a free quote. Love what they're doing over there. Because their application is simple, it's online. You get an instant coverage decision, affordable prices, and all policies issued by their parent company, mass Mutual, more than 160 year old insurer.
Today we're gonna throw out the lifeline too. Mr. Daniel. Hey Daniel.
Hey, Joe. OG had a question. I recently left my employer and had a pension for which I was vested. I had about 90 K that I contributed, uh, and I have the option to roll that over into my Roth ira or I can keep, uh, the money in the pension.
And at 65 it would pay out about 30 k, uh, for which it is inflation adjusted. Uh, I'm not sure which one to do and, um, not sure why I'm asking you this cuz I haven't really learned that much from your show, but I really want a free T-shirt. Thanks. Bye.
He almost made it through
without insulting us, but, uh, thank, thanks Daniel for the question.
Oh gee, this is a great question. A fewer and fewer people have pensions, but man, for people out there that, do I got this pension, I can take it as a lump sum or I can take it later. What, what, what does he do? How does he think through that? I
don't think his math is right. Did did he say he gets 30,000 a year on 90,000?
Today? The 90,000 is only his contribution. So the company must have been putting in money as well. .
Yeah. So obviously there's some more money there. I missed that part. And to be clear, if he moves it into his Roth ira, he'll have to pay taxes on that. Yeah, right. Because that money that goes in your pension is gonna be pre-tax, so you can move it into an ira.
But if you take it out and, and move it to a Roth ira, that's gonna, you know, that's gonna be ordinary income that
year. Um, and technically, isn't that still a two-step move? Yeah, absolutely. Move it to the IRA first. You can't go pension directly to Roth. Has to go pension, ira, flip over to the Roth, pay the tax.
Yeah. I think some of this just is dependent on how much your employer contributed and how long it is from now between. Uh, or how long it is between now and, and 65, because really what you're trying to decide is, is 30 grand in the future worth, you know, this money today. And even if you're vested in your pension and they're offering a lump sum, the employer contribution should be available to you also to zero out.
You know, that's your money that you've accumulated by, you know, if it's vested, right? That's your, that's the employer's contribution that's yours. So maybe we don't have all the data here, but really what you're trying to decide is, can I take this bucket of money and can I turn it into a higher bucket of money than they're going to turn it into?
The difference between a pension and your own pot of cash is that the pension is gonna be paid to you based on your, uh, lifetime. And when you stop existing, then they will stop paying. So, if your retirement is two months long, you're gonna get two months worth of checks and nobody gets anything else. Or if you live to be 140, you'll bankrupt the pension system.
You know, they keep paying forever. Right? And so that's good too, if you live on that side. So it's really the gamble of, am I gonna live a long time in retirement or not? The fact that it's inflation adjusted suggests to me that it might be some sort of, um, government or, or, you know, teacher type pension or something like that, cuz you don't see a lot of inflation adjusted pensions cuz that's a big deal too.
Obviously if, if it's not getting 30 grand at 65 is a whole heck of a lot different than 30 grand at 85, you know, and you'd wanna be able to offset that too. So I think really your calculation is what's the big bucket of money? And you might have to just call somebody and have them run this for you. How, how much can I take today?
What can it grow into if I invest this on my own and can I turn that into a higher stream of income? Uh, than the pension people
can.
Yeah. A and the question is for me too. If he can only take out the part that he put in, will, will there still be some pension anyway? Right? Like, is there a middle ground?
If, if the employer contribution needs to stay there, maybe he gets a smaller amount, that's the guaranteed pension part and he takes his out to be more flexible. Yeah, because there's gotta be, it's another part of the question. Yeah. Yeah. Because there's gotta be more money in there. Like if he takes his out that can't sink the entire pension.
Well, that's my
point. I think, I don't think that you would be able to take out part of it. That doesn't Yeah, it does. You know what I mean? Like, you gotta, you gotta close the thing and roll it over or, or keep it
intact. Never heard of that before. And if the company isn't contributing, oh gee, I'm with you.
The, the, the, the math is wrong. Yeah, it
doesn't check. And if you did put in 90 and that's all there is and they're gonna give you 30 a year out, that's a way better deal. Yeah. Take the 30 year, take the 30 a year, just live three years. Stay in a bubble for three years and then, and then it's gravy trained from that point forward.
But there's, there's gotta be a little bit more to that in there. Danny,
why can't you come outta your house? Uh, I got, I got a year and a half left on this, on this, uh, pension crossover. I gotta make sure I make it. Thanks for the question, Daniel. If you've got a question and would like us to send you the Haven Life Greatest Money Show on Earth shirt, head to stacky Benjamins dot com slash voicemail, ask OG your question, and we will get that on the air.
We'll answer your question. Help out a lot of stackers when you do that, by the way. So, Jump in the water's. Warm Stacking Benjamins dot com slash voicemail. All right, that is just about it for today. Let's look at the community calendar. You know, I am going to be on Instagram on Thursday with a guy who is a real, really amazing dib.
He weighed OG over 300 pounds when he decided he was going to run a marathon, and he had people, oh, he had people tell him, not, not that it might not be the world's, you know, smartest thing or healthy thing. They just told him he couldn't do it, and he said, no, I can do it. I can do it. Good for him. We're going to record, live and interview on Instagram on Thursday with Martinez Evans.
So if you want to hang out with us, ask Martinez. Uh uh, he's got a huge group of people that follow him on running and how he got started and what he does. We're gonna actually play that interview here on the show on, uh, Memorial Day. We always try to do something a little special, a little different on Memorial Day and OG talk about goal setting, you know, goal setting and perseverance and getting it done.
It's funny because people don't think that that has much to do with your financial life, has everything to do with your financial life. So happy to talk to Martinez Evans, Instagram on Thursday at, uh, 8:00 PM Eastern, 5:00 PM Pacific. That's what's going on here this week. Coming up on Wednesday's show, Erin Lowry, the broke millennial herself is back, and I'm super excited that we get to talk to Erin again on, on Wednesday.
She's always so great, has fantastic advice and has helped a lot of people. So Wednesday she's gonna be helping us. But if you're not here because Aaron Lauer's gonna be on, you're not here to talk about running when you weigh over 300 pounds, you're here because you keep hearing all of this mixed messages about what's going on in the economy, what's going on with the financial markets, and you might be feeling anxious to make some moves with your finances.
What I'd like you to do instead is this, check out this free guide OG and his team put together that'll help you plan more and panic less no matter what the market does. It's got some great insights on what you should be doing and smart questions to ask yourself so you make financial decisions your future self.
We'll, thank you for. Head to Stacking Benjamins dot com slash guide. That's Stacking Benjamins dot com slash guide to get that free guide from og. All right, that is our community calendar for this week. Doug between Steve, our headline, amazing TikTok minute, lots of takeaways, but what do you think are the top three?
Yeah. Tons
of takeaways, Joe. But here's my top three. First, take some advice from Steve Chu, working harder isn't working smarter. Begin your plan by thinking, how can I do more inside the time box instead of expanding the time I work? And you'll be much, much happier. Second, if you find that tying yourself up makes you feel better about your day, well then maybe listening to shows like this isn't your thing.
But the big lesson 2007 was 16 years ago, I think Father Time just Rick rolled all of us. This has gotta be some kind of joke. Thanks to Steve Chu for joining us today. You'll find his book, the Family First Entrepreneur, wherever books are Sold. We'll also include links in our show notes at Stacking Benjamins dot com.
This show is The Property of SB Podcasts, llc, copyright 2023, and is created by Joe Saul-Sehy. Our producer is Karen Repine. This show was written by Lacy Langford, who's also the host of the Military Money Show. With help from me, Joe, and Doc G from the earnin Invest podcast, Kevin Bailey helps us take a deeper dive into all the topics covered on each episode in our newsletter called the 2 0 1.
You'll find the four 11 on All Things Money at the 2 0 1. Just visit Stacking Benjamins dot com slash 2 0 1. Tina eichenberg makes the video version of this show. Once we bottle up all this goodness, we ship it to our engineer, the amazing Steve Stewart. Steve helps the rest of our team sound nearly as good as I do right now.
Why don't chat with friends about the show later. Mom's friend Gertrude and Kate Youngin are our social media coordinators, and Gertrude is the room mother in our Facebook group called. The basement. So say hello. When you see us posting online to join all the basement fun with other stackers, type Stacking Benjamins dot com slash basement.
Not only should you not take advice from these nerds, don't take advice from people you don't know this. Show us for entertainment purposes only. Before making any financial decisions, speak with a real financial advisor. I'm Joe's mom's neighbor, Doug, and we'll see you next time back here at the Stacking Benjamin Show.
Oh Gene, I wanna wait Doug cuz we know how much you wanna hear about my trip to Spain. Oh,
thank God I didn't miss it. So, so we waited for you. Oh God. Fine with all of that fumbling. And I was late to get sit down and record. I'm like, no. It's like I gotta get there. Please, please, please. Get that done
before I get here.
Are there pictures or are you gonna show pictures?
Show pictures? There'll be a, a 75 minute slide presentation. Yes. Um, where we show about a quarter of the pictures or we could do the extended version with, with even more. Actually I do have some pretty good pictures, but I'll just share one story. It was a road trip and I'll, I'll tell the story about getting the car cuz I messed that up another day.
But we were, the funniest thing that happened to us we're in Cordova, which at one time it was the center of the Maorish empire. It is beautiful, beautiful mosque that when the Christians retook the land in, uh, 14, what's the year? Columbus day? The ocean blue? Cause it's the same year. 1482. 1462, something like that around there.
14, 15, uh, Doug. Doug. You're on mute. Are you serious?
You're kidding. Right? Definitely something in the fourteens in the 1982.
Yeah, that's nailed it. Okay. Move on with the story nailed. Oh, this is fantastic. I'm not even gonna correct you cuz I know all of our listeners are screaming at their devices right now and you've also lost all of your
credibility.
It's 14 something too. I used to this
Yeah, you got it. Totally nailed it. Well,
One of those
sometime during the 14th Uhhuh.
Sometime during the 15th Century.
16, I
think. 1642.
Yes. Oh my God. Right, right. Can the whole after show
just be about, this town was being sacked 1682 something.
Anyway,
1682 as Jamestown was being sacked, Columbus sailed the ocean blue
there. Was there there,
there was a, it might have been
before that there was a castle that they built in Cordova, and initially it is this beautiful castle, but when the Moores left Spain, The agreement was just like when they had ruled that the Christians could live there and the Jews could live there, and the Christians were like, yeah, that's cool.
And that lasted eight years before, before the Spanish inquisition began. And then it was Get out, or We're going to make sure you convert, and if you don't convert, we're just going to kill you. So this castle went from being a castle to being a jail and torture house, and a place where they would execute heretics, and it was that way for a couple hundred years.
The interesting part of this story is we're hearing this horrific stuff from our guide and we pop out of the castle into this gorgeous little garden. Like there, there is this, there's this beautiful fountain that's been there apparently forever. There's orange trees full of oranges. It smells great.
There's beautiful flowers. And the guy says, beautiful garden, isn't it? And we're like, oh, yeah, this is amazing. He says, this is the place where the tortures and executioners took their breaks, which, which all of a sudden, of course, our family, we start thinking of all of this gallows humor. Like, can you imagine these guys, like, they're going out there with their cigarettes on the smoke break.
Oh, they're bitching today, Lou.
Oh my, these people. Oh, they just, they won't
quit crying. It just, it gets on your nerves. I go home at night and I just think, man, but you know, it was horrible. Beautiful, beautiful
class actor. Just Joe. Just, just fantastic.
I thought you were gonna say that's where they had all the bodies.
That was the fertilizer.
I didn't know. That's exactly what I thought too. No. Oh, no. Yeah, yeah, yeah. No, but I'm seeing this are are you kidding me? I didn't make up the fact that it was the break room. That this was the break garden. Like, wouldn't your, your brain wouldn't brother break room.
It was, do you think, do you think they had those little packets of, uh, hot chocolate in their break room
back then?
One guy hangs out there the whole time, never does any torturing. Right. Every time you walk in there, he's just sitting there. He's always on break. Yeah. Yeah. You're like, what the heck, man? Don't you have anybody to Mame today? I just got, I know the old lady's been on my ass the whole week. You know how
it is.
It's hard to get motivated some days. Hard to get motivated. I
know. It's like the Ford shop. There's just conveyor belts of. Okay. You know, you just went fortunate that have to happen.
There was a
line, everybody else listening is like, dude, that line was about four minutes ago. And we're like, no, we just got that jump right across it.
This past weekend, we, uh, power washed our deck back patio. My, had my
voice help. What about my story made you
think, this reminds me of he was torturing his kids as I'm torturing my,
no, I
tortured myself. I was very particular. I was like, guys, listen, the water that comes, I, I get it. It's super fun. You know, you're have, don't, don't spray this at one another.
Don't, don't spray at something. Don't, don't point it at the fence. It's gonna take off. You know, it'll take all the varnish off of it. It'll take, it'll take layers of wood off. It was a big project. I think we probably, all three of us did probably about a third of it, and then one of the power washer hoses got a leak in it, so I had to go get another one, like more of a handheld one.
And so I'm finishing up, I'm doing like the, the bar area and like getting all the grease off it from the barbecue and stuff. And I'm doing it and, and I, I'm holding this thing in my hand and this power washer and I'm like, and then I reach across to grab something else and power wash the right out of my arm.
Took several layers of skin right off. My kids are all playing in the pool. And I'm like, yeah. So hey guys. Remember when I said not to power wash yourself? This is what I meant. And there's like this big streak that goes down my arm of like, like from four inches away. I just went to cross the horse outta my arm.
I tortured myself this weekend. It was great. That's why I'd be in the break room.
✕
Join 9K+ Stackers improving their money savvy.