It's back-to-school season and with as much joy as that brings for parents (free babysitting, anyone? Just kidding. Okay, not really.), we are also bringing you back to school with your finances. Eric Brotman joins us to break down your financial journey using the schoolyard analogy of freshman, sophomore, junior and senior year. What do you need to think about and what can you tactically do at each step of your financial journey to ensure success? Each year builds upon the previous and he helps us break it down.

During our headline, we'll talk about communication strategies between advisors and clients. FINRA may allow text messaging in the future; what does that mean for you? And how else can advisors effectively communicate with clients? We'll give you all the details. We'll also throw out the Haven Life line and talk about how to talk to family members about money concerns. And Doug will enlighten us with his soft drink trivia. Is it pop or soda? Hmm, maybe I don't want to start that debate too! (but we all know the right answer is soda).
Enjoy!
We couldn't bring you three shows a week without our sponsors!
Discover
A big thanks to Discover for supporting Stacking Benjamins! Discover matches all the cash back you earn on your credit card at the end of your first year automatically with no limit on how much you can earn. Learn more at Discover.com/yes.
Navy Federal Credit Union
If you're an active duty service member, veteran, D-O-D civilian, or military family member, you can join Navy Federal. That means if you've served in any branch of the military–you can join Navy Federal Credit Union. You could pay no fees, get low rates and rate discounts, plus earn cash back and grow your savings. Visit NavyFederal.org for more information.
Felix Gray
Get yourself a pair of glasses made for the 21st century and designed for modern, hardworking eyes. You have nothing to lose (except maybe eyestrain). Go to FelixGrayGlasses.com/STACKER for the best Blue Light glasses on the market.
---
Our Headline
---
Eric Brotman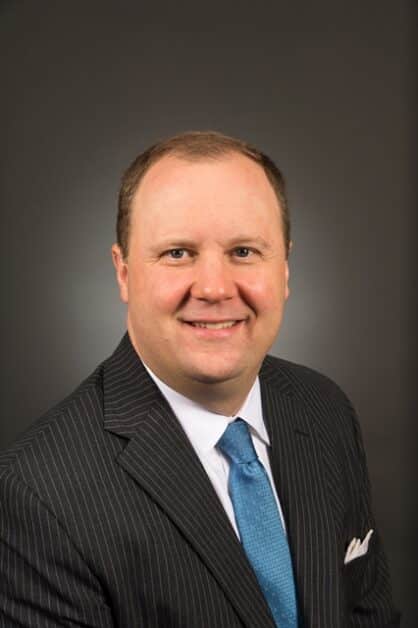 Big thanks to Eric Brotman for joining us today. To learn more about Eric, visit his website and grab a copy of his book, Don't Retire…Graduate!. If you want to dive even further into the topics he discussed, he has two additional resources: his free tax e-book and two financial literacy courses. He is generously offering $20 off of his course for our listeners. Use code STACKED at checkout to get $20 off here.
---
Doug's Trivia
A very famous soft drink got its start in Paris, TX? Which one was it?
---

Need life insurance? You could be insured in 20 minutes or less and build your family's safety net for the future. Use StackingBenjamins.com/HavenLife to calculate how much you need and apply.
Stephanie wants to know how to get through to a family member that may be running out of money quickly and doesn't realize the dire situation she's in.
---
Want more than just the show notes? How about a guide with STACKS of related, deeper links?
Check out The Stacker, our email that comes with every Monday and Wednesday episode, PLUS a list of more than 19 of the top money lessons Joe's learned over his own life about money. From credit to cash reserves, and insurances to investing, we'll tackle all of these. Head to StackingBenjamins.com/STACKER to sign up (it's free and we will never give away your email to others).
---
Looking for more? If you enjoy tomorrow's episode, check these out!
---
Written by: Brooke Miller
Miss our last show? Listen here: How a Bad Estate Plan Can Wreck You (even if you have nothing)
✕
Join 9K+ Stackers improving their money savvy.