How much thought do you put into where your food comes from and how the employees at your favorite restaurant are treated? If you're like most of us, probably not much. Corey Mintz is a former cook turned food writer and he is pulling back the curtain on some of the most pressing issues facing your waistline, your wallet, and the health and wallets of restaurant employees. How can we be more informed and spend our money more wisely by choosing restaurants that align with our values? Corey is here to help point us in the right direction!
Good news for some savers! During our headline, we'll give you the deets on retirement plan contribution limits for 2022. The IRS updated some, but not all, contribution limits and we'll break it down. We'll also answer Tabitha's question about selling items on Ebay. Will she be taxed on the gains from the sale? We'll share! And Doug will enlighten us with his trivia question.
Enjoy!
---
Our Headlines
---
Corey Mintz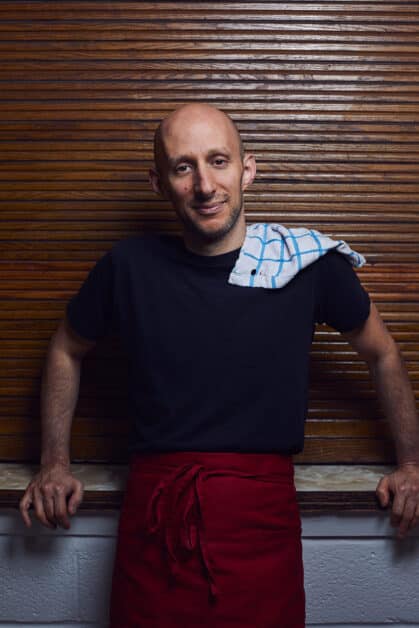 Big thanks to Corey Mintz for joining us today. To learn more about Corey, visit his website and get a copy of his book The Next Supper: The End of Restaurants as We Knew Them, and What Comes After.
Check out the full interview with Joe and Corey:
---
Doug's Trivia
What is the longest hiking trail in the United States?
---

Need life insurance? You could be insured in 20 minutes or less and build your family's safety net for the future. Use StackingBenjamins.com/HavenLife to calculate how much you need and apply.
Tabitha has several items to sell on Ebay but she doesn't know the original cost and wants to know the tax implications of selling them.
---
Want more than just the show notes? How about a guide with STACKS of related, deeper links?
Check out The Stacker, our email that comes with every Monday and Wednesday episode, PLUS a list of more than 19 of the top money lessons Joe's learned over his own life about money. From credit to cash reserves, and insurances to investing, we'll tackle all of these. Head to StackingBenjamins.com/STACKER to sign up (it's free and we will never give away your email to others).
---
We have lots of additional tools and interviews on related topics. Check out these podcast episodes!
---
Written by: Brooke Miller
Miss our last show? Listen here: Our Best Tips To Navigate Change
✕
Join 9K+ Stackers improving their money savvy.