Collectively, we aren't very good at the money talk. Either we talk down to people, fumble opportunities, or just mangle the topic. Today Marcy Keckler, VP of Financial Strategy for Ameriprise Financial heads down to the basement to cover all things communication and money. We'll discuss spouses/partners/significant others, spend a few moments on techniques to use with children, and then tackle the tough one, aging parents or adult kids.
In our headline segment two companies were scammed online and send LOTS of Benjamins to a crook. We'll explain how that happened and circle around to some tips about how you can protect your identity. Then our social media expert, Jamie Wise from the BUZZ Index (Ticker: BUZ) joins us with social media news about market sentiments overall, and about specific companies like Tesla and Verizon.
Plus, we throw out the Haven Life line to Sasha, who's worried about college. Are prices going to increase and how do parents protect children from the monster cost of an education? We'll also answer a letter from Collin, and also save time for Doug's trivia.
Special thanks to  SoFi and Magnify Money for sponsoring our show! We couldn't do any of this without the support of these awesome companies.
Subscribe below.

Show Notes:
<> Open
From student loans to personal loans and mortgages, lower your interest rate with a strategy involving SoFi. You need a good credit score to qualify.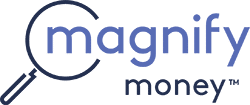 Compare checking, savings, credit cards, and loans before switching. Magnify Money makes it super easy to compare, switch and save.
<6:15> Headlines
Social Media and the Markets update with Jamie Wise from BUZZ Indexes

Ticker symbol BUZ
Find out more here: BUZZ Indexes
<18:42> Marcy Keckler: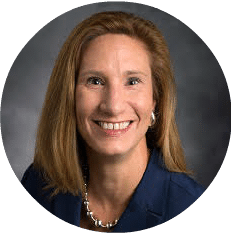 The communication and strategies page Marcy references: Amerprise.com/familywealth
Check out Ameriprise.com
<35:50>Doug's Trivia
What company spun off Ameriprise Financial in 2005?
<38:55> Haven Life Line
Need life insurance? You could be insured in 20 minutes or less and build your family's safety net for the future. Use StackingBenjamins.com/HavenLife to calculate how much you need and apply.
Sasha asks about the rising cost of college and how to plan.
<46:03> A Letter From the Mailbag
Collin wonders what he should be doing differently with his money.
Need help with your financial plan? Use this link to schedule a meeting with OG: StackingBenjamins.com/OG
<> Join us Friday
Rich Jones from Paychecks and Balances joins Greg and Paula on Friday's roundtable! Plus, on the Freshbooks FinTech segment, we'll talk to the CEO of fine-print fee finder Fee Belly!
✕
Join 9K+ Stackers improving their money savvy.