When you think of a discussion, negotiation, or being persuasive, you don't usually think "soulful." That's where most of us differ from advertising mogul Jason Harris. Today we'll talk about putting more of your own soul into your work and relationships so that you make fewer financial mistakes (and career mistakes) AND build toward your dreams faster.
New unemployment data hit last week and in our headlines segment we'll talk about how to weather the storm if you're not sure about your job or you've already lost yours. We'll also turn our spotlight on non-COVID related charities and discuss how they're faring (spoiler alert: not well).
During the Haven Life Line we'll tackle a question about surprise student loan debt, and during Doug's trivia…well, you'll just have to hear it to believe it.
May the 4th be with you!
Show Notes: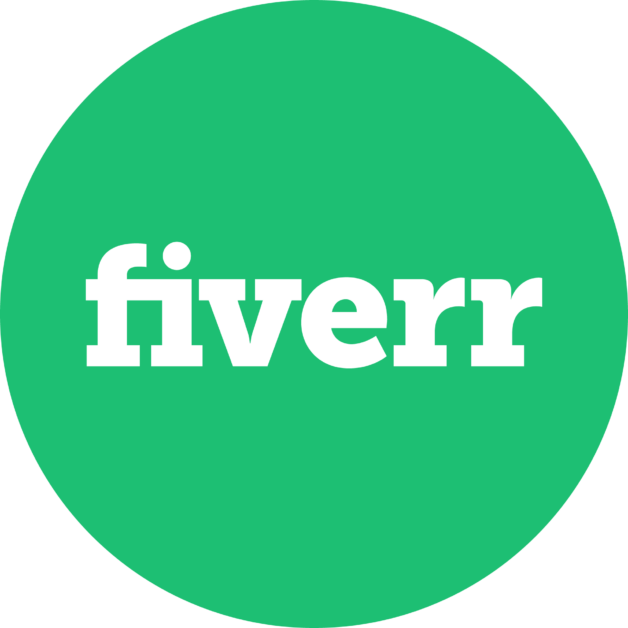 Take Five and check out fiverr.com and you will receive 10% off your first order by using our code SB. It's so easy! Don't waste any more time and get the service you deserve by going to fiverr.com, code SB. Fiverr. It starts here.
<6:02> Headlines
<15:55> Jason Harris: Learning Soulful Persuasion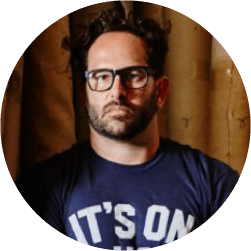 You can find more from Jason at his site: TheSoulfulArt.com
You can order Jason's book AND help the show by using our link below: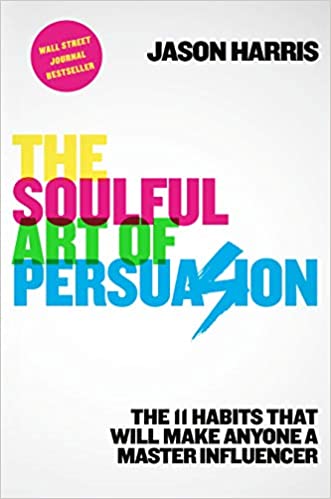 <41:10> Doug's Trivia
What is the name of the currency in the Star Wars universe?
<48:33> Haven Life Line
Matt and his wife have recently discovered she owes on a second (forgotten about) parent PLUS loan through. Both of Matt's wife's student loans are currently in the deferement for the rest of the year. They'll be able to make a lump sum payment in December. Which loans be prioritized?
Want the guys to answer your question? Call the Haven Life to get your question answered ON-AIR HERE.
Join us Wednesday!
Do you dream about breaking into another industry, but aren't sure where to start? On Wednesday we'll talk to Arlan Hamilton while she shares her story of breaking into the world of venture capital.
---
Welcome to our detailed show notes section! You can get more context into our discussions by reading below:
The Soulful Art of Persuasion (with Jason Harris)
Today's Headlines:
The streak of layoffs slowed slightly in late April, but continued at a scathing pace for yet another week – 3.8 million for the week – surpassing 30 million since the Coronavirus pandemic began and reaching the highest rate of unemployment since the Great Depression in the 1930s. Despite the slowing pace of layoffs, many states have a backlog of pending claims, and millions more are expected to file for unemployment for the first time in the coming weeks.
The stunningly large number of job losses each week appears to be winding down, but the damage has been deep and widespread.
---
Joe points out that, no matter how bad the news gets for the unemployed, it is imperative for you to stay current in order to stay current with what programs are available to help in these trying times – not only on the national level, but there are many programs on the state and local levels. OG put the situation into context by explaining that since the initial panic has died down somewhat, people can start thinking about what they are going to do beyond this week. He says, hopefully many of the jobs that were lost will come back as counties and states start to reopen, but he expects to see volumes down.
Furthermore, charities have taken a hit during this time, right when they are needed more than ever. Joe says that if you are able to, please consider giving what you can, and look at old, paid off life insurance policies that you no longer need and consider naming a charity as the beneficiary.
Visit stackingbenjamins.com/coronavirus for a list of financial resources to help during this challenging time, but don't stop there. "It's well worth your time to do a little research."
---
Jason Haris, President and CEO of Mekanism and has worked with (and produce campaigns for) such brands as Peloton, Ben and Jerry's, MillerCoors, HBO, and the UN. He joined us on dad's shortwave to help YOU master persuasion and make an impression wherever you go.  
Jason shares his story of how he went to college to study economics, an area he was not passionate about.  From the age of 12-13, he knew he wanted to be in advertising, but thought that the business background would help in this endeavor (in addition to the fact that his parents said that he had to get a business degree if they were going to pay for college).  But Jason's passion was always artistic in nature – how to tell a story in an engaging way.  Jason's skill set was perfect for advertising. The foundation of being persuasive is being your genuine self, and doing something to inspire other people and something that is bigger than yourself.
Jason's "a-ha persuasion moment"
Jason was working with a company, and his project was to create a product that was outside of the clients. Jason named the idea "Peak It," a search engine for vines, which were notoriously difficult to search and filter.  The problem with the project for Jason was that he did not enjoy using vine, he did not believe in it.  His only motivating factor was making a lot of money in a short amount of time.  Bigger and bigger fish ate Vine, and all the time, money, and energy Jason had put into the project fell apart.  He realized that trying to persuade people in something that you do not believe in 100%, it will often not end well.
The Paradox of Influencers Today
Joe points out that an often-seen example in today's world of false persuasion has been the explosion of so-called social media influencers. The sheer amount of repetition and lack of original ideas screams disingenuity. This trend seems more like a money grab than using the platform for a genuine cause or statement.
"Everyone's trying so hard to be original, but it doesn't feel that authentic."
"How does being soulful mesh with being original?" Joe posits.  Jason explains that part of being original is being a good storyteller. The current trend of social media influencers just captures moments in time, and don't tell a story.   
Jason's three components to be original:
Understand your set of beliefs and know what you stand for. Do not be afraid to be vulnerable telling people what those values are.  Be genuine.
Being able to wrap your own unique experiences in a story.  Telling stories is an effective way to convey your experiences and life.
Build relationships for the long-haul.  Jason calls this concept, never be closing. It's not transactional, but rather always keep the door open on your relationships.
Joe asks: what are keys to storytelling for people who don't think their skilled enough?
Keys to telling a good (and persuasive) story:
Start the story with the point you're trying to make and work backwards. This will allow you to demonstrate why you feel or think a certain way. Even if your audience does not agree with your point, they'll see your logic.
Storytelling is a skill that can be learned over time with practice and repetition.
Through practice, achieving a reasonable cadence and tone, and coming across as authentic, your stories will carry more weight and resonate effectively with your audience.
The Soulful Art of Persuasion will help anybody who is looking to improve their careers and lives.
---
Haven Lifeline
Matthew called into the Haven Lifeline to ask about how he and his wife can reduce their student loan debt.  His wife has a student loan which they have paid down to $24,000 at 4% interest.  They recently discovered a $22,000 (at 7%) Parent-Plus loan that hadn't been on their radar. Fortunately the loans are in deferment until the end of the year. They plan to make an $18,000 lump sum payment. Matthew's mother-in-law will not be able to pay cash toward the loan. Matthew is asking for advice on how to prioritize the loan payments.
Due to the nefarious nature of federal student loan repayment, they will eventually get paid, even if it is taken from your Social Security payment. OG argues that the best course of action is to try to refinance it from 7% to a lower rate.  If mom cannot refinance it to a better rate, OG suggests attacking the loan in mom's name first.
Joe points out that loan servicing companies are currently willing to work with people to arrange more favorable terms.  He encourages anyone who has student loan debt to contact the lenders and ask for options to help.
If you want to vent or just chat, call OG!  He's a great listener and very entertaining.  He may be the cure for the stress.  Visit stackingbenjamins.com/og to set up a call.
Separately, if you need need a financial professional in your corner, visit stackingbenjamins.com/og.  Same link, different calls.
✕
Join 9K+ Stackers improving their money savvy.