If you're like most people, you probably dream of owning a comfortable/suitable car. For some, it's the big truck or the fast sports car that drives in their dreams. But if you're working with a tight budget, that dream may seem unattainable.
However, there are ways to own the car of your dreams without breaking your budget. This guide will show you how to take advantage of extended warranties, routine maintenance, financing rates, and insurance discounts to get the most bang for your buck.
With some forethought and research, you can easily find a budget-friendly car that will make all of your friends jealous (which is, after all, at top of the priority list for bonafide Stackers) . Whichever car you set your sights on, take a hard look at adding an extended warranty to protect it. Review this Kia extended warranty to get an idea of what it covers. Your "new" 1970 El Camino with 975,164 miles is worth it, after all! So what are you waiting for? Let's get started!
1. Understand your car's worth and protect it
Even if the car you own isn't your dream car, protect and care for it as if it were. Keeping your vehicle in tip-top shape will help it hold more value for your eventual trade-in for the dream car.
Use an online valuation tool like Edmunds or Kelley Blue Book to get an idea of your car's worth. These tools will help you estimate your vehicle's private-party and trade-in value.
To get the most accurate number, enter as much information about your car as possible, including the make, model, year, trim level, mileage, and overall condition.
Once you have an estimated value for your car, you can start budgeting for your dream car. The cleaner and smoother your car runs, the higher trade-in credit you can expect to see from it when you upgrade.
Invest in an extended warranty
When you buy a new car, it usually comes with a basic warranty covering repairs for a certain period or mileage, whichever comes first.
However, you may also have the option to purchase an extended warranty or service contract. This coverage can help pay for repairs after your basic warranty expires. Sometimes, you can add this service to a used car through a third party.
If you're considering an extended warranty or service contract, read the fine print carefully. You'll want to know what's covered and what isn't, the length of the coverage, and the cost.
2. Choose the right car for you and your needs
When you're ready to start car shopping, it's crucial to understand what you need and want in a vehicle. Make a list of the must-haves and nice-to-haves for your new car.
Some factors you may want to consider include:
Size: Will you be driving alone or carpooling? Do you need a lot of space for cargo or car seats?
Fuel economy: How much will you spend on gas each month?
Safety features: What safety features are important to you and your family?
Infotainment system: Do you want a basic sound system or one with all the bells and whistles?
Comfort and convenience: What creature amenities do you want in your car? Does heated seating or automatic climate control sound appealing?
Think beyond your immediate needs, and remember that the average person upgrades their car every 5-7 years. What features and amenities do you expect to need in that time frame? Remember to sort the good advice from the bad to save yourself from spoiling your long-term budget.
3. Drive efficiently and avoid unnecessary wear and tear on your car's systems
One of the best ways to keep your car running smoothly is to practice defensive driving. That means being aware of your surroundings and the vehicles around you.
Defensive driving can help you avoid accidents, which can not only damage your car but also raise your insurance rates. It can also help you avoid getting traffic tickets, which can add up quickly.
Furthermore, driving in a safe and controlled manner can reduce your fuel costs. Repairs will be less frequent when you operate more efficiently. Safe driving practices make you less likely to damage your engine, brakes, or other systems.
4. Give your baby regular TLC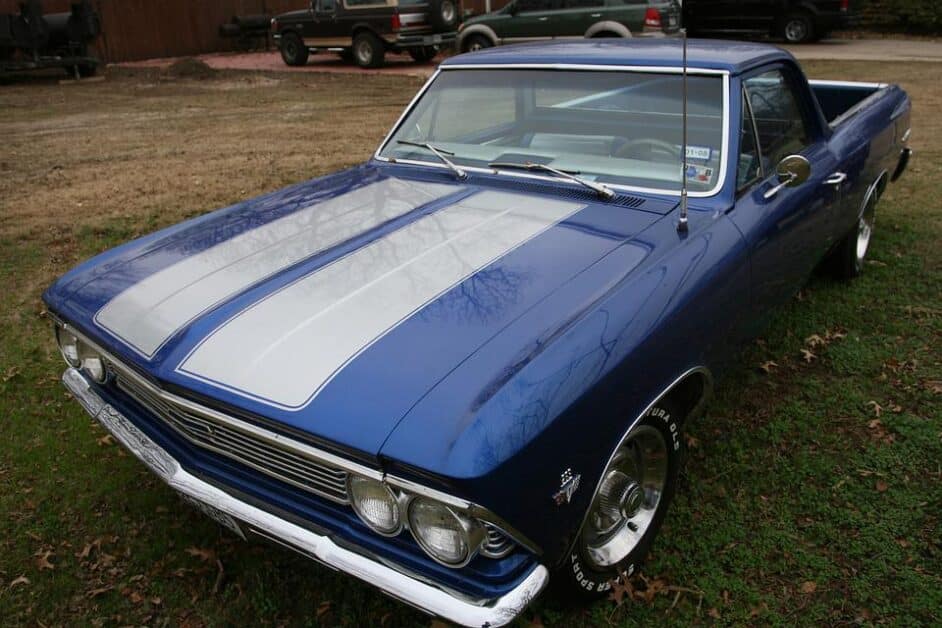 In addition to driving defensively, be sure to stay on top of routine maintenance for your car. This means getting oil changes and tune-ups according to the schedule in your owner's manual.
Regular maintenance can help prevent more extensive and more expensive problems down the road. It can also help you catch minor issues before they turn into big ones.
Whether you hire a mechanic for the job or are handy in the garage and decide to perform routine maintenance on your own, don't delay any longer than necessary for oil changes, tune-ups, and similar maintenance.
5. Shop around for the best deals on gas, insurance, and repairs
Regarding owning a car, some costs are fixed, like your monthly car payment. But some costs fluctuate, like the price of gas and the cost of repairs.
To save money on these variable costs, it pays to shop around.
For example, you can compare gas prices at different stations in your area to find the cheapest option. When it comes to repairs, you may be able to get a discount by using a particular mechanic or auto body shop.
As for insurance, you can use an online tool like The Zebra to compare rates from different providers and find the best deal. You can also work with several insurance agencies to track your driving habits for a short time with your phone and qualify for safe driver discounts.
✕
Join 9K+ Stackers improving their money savvy.