Have a difficult time separating good financial advice from the bad? Today our contributors tackle everything from budgeting and credit utilization myths, to discussions on trade schools and the rent vs mortgage debate. Joining us on today's round table is Lauryn Williams from the Worth Listening podcast, Paula Pant from the Afford Anything Podcast, and Len Penzo from the LenPenzo.com blog.
Friday Fintech: FarmTogether
After the constant reminders to diversify, you eventually decided to invest a portion of your portfolio into something like bonds, right? Ever consider farmland? Joining us from the FarmTogether investment platform, we welcome founder Artem Milinchuk to learn more about farmland investing.
Joe and Artem discuss how farmland's low correlation with the stock market provides better diversification, how advances in the farming industry align with ESG values, and how farmland can provide bond-like stable returns while still providing equity-level value.
Listener Voicemail: What Happens To Your Stocks When A Company Goes Private?
A company you own stocks of goes private, what happens now? Caller Liz recently found out that Michael's will become a private company after a sell. Liz asks: do they sell her shares at a specific time? Does she have a choice? Fortunately, Liz tells us this is her sandbox money – she doesn't need it, but she's still curious about the process.
As always, Doug has some post-Fintech airtime to deliver his game-show trivia.
Enjoy!
---
We couldn't bring you three shows a week without our sponsors!
LIVE "Making-Of" Stacking Benjamins Round Table TODAY at 3:30 P.M. ET
Want to watch our round table make a Stacking Benjamins show? Come join Joe, OG, Paula Pant, and Len Penzo TODAY (Friday March 26th) at 3:30 P.M. ET on the Podbean app.
The first 100 Stackers can use the code "Stacking Benjamins" for a free pass. Check out the rest of Finance Podcast Week from Friday March 26th through Sunday March 28th.
M1 Finance
With M1, you can invest how you want -with access to fractional shares and unmatched automation – for free. With M1 Finance investing is smarter, automated, and easier than ever before. Sign up and get $30 to invest at M1Finance.com/sb
True Underdog Podcast
Learn about failure, entrepreneurship, and about never quitting or making excuses. Checkout True Underdog podcast at TrueUnderdog.com or anywhere you get your podcasts.
Geico
Whether you rent or own, Geico makes it EASY to bundle home and car insurance. Go to Geico.com today.
---
Our topic: Financial Advice You're Better Off Ignoring
Here's our piece we use on today's show: 6 Pieces of Financial Advice You Can Ignore (Atypical Finance)
Know good budgets or strategies for people who have a hard time sticking to plan each month? Drop us a line with what worked at Joe@StackingBenjamins.com.
For those of you still looking for a budget plan that works for you, consider what worked for Lauryn (and a lot of other savers): YouNeedABudget.com. Like our contributors tell you – if it works for you, great. If not, it's keep looking until you find the strategy and tools that work for you.
Wondering if it's time to leave the world of renting for home ownership? While there are many factors to consider, you can never go wrong by starting with cost calculations. There are a lot of calculators available to use online, but feel free to start here: Rent Vs Buy Calculator
Plus, if you want to read more on our debt debate, read this piece from Investopedia – Good Debt vs. Bad Debt: What's the difference?
---
Lauryn Williams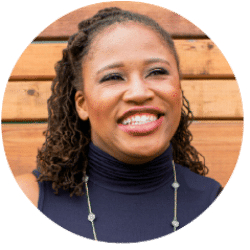 A big thanks to Lauryn for contributing to the round table this week. You can find more from Lauryn at her site Worth-Winning.com, or listen to her podcast Worth Listening wherever you listen to Stacking Benjamins.
You can find Lauryn's past show appearances here: How Much Would You Sacrifice For Financial Freedom?, Winning the Podium With Your Money (Silver Medalist Bobsledder Lauryn Williams)
Paula Pant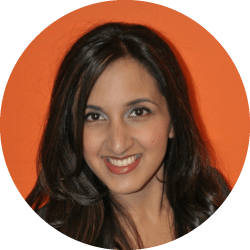 Check Out Paula's site and amazing podcast: AffordAnything.com
Follow Paula on Twitter: @AffordAnything
Paula Pant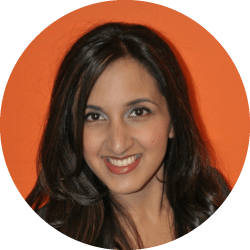 Check Out Paula's site and amazing podcast: AffordAnything.com
Follow Paula on Twitter: @AffordAnything
---
Friday Fintech: FarmTogether
A big thanks to Artem Milinchuk for giving us some insight into farmland investing! While the company is currently limited to accredited investors, interested Stackers can learn more at FarmTogether.com.
Doug's Game Show Trivia
How many medals has the US won combined in both summer and winter Olympics
---
MagnifyMoney Voicemail
Thanks to MagnifyMoney.com for sponsoring Stacking Benjamins. MagnifyMoney.com saves users on average $450 when they compare, ditch, switch and save on credit cards, student loan refinancing, checking, savings and more. Check out MagnifyMoney.com for your savings.
Caller Liz recently found out that Michael's will become a private company after a sell. She owns stock in the company. Liz asks: what happens now?
---
Written by: Richie Rutter-Reese
Did you love today's show? Share it below!
✕
Join 9K+ Stackers improving their money savvy.