Summer is here! Robert Niles kicks off our summer season by sharing deals and thrills around the nation's theme parks. We ask Mr. Theme Park Insider himself about how we can save money when we take the family but also (and maybe more importantly) how we actually make the day more fun so that it's worth the money we pay. Robert delivers on both fronts, with both wallet-saving and excitement-upping tips. We talk about some of the best theme parks in the USA plus the "big boys" of Disney and Universal.
Plus, in our headline, one bank CEO thinks that we should impose some rules around "short selling." What is short selling anyway? How can people pick on "short" so much? We'll explore all of that.
Of course, Doug will share some of his mouth-watering trivia AND we'll answer a fantastic question from the state of Wisconsin…proving that even though we thought Doug ruined it for us, this midwestern state still finds a way to love us.
Deeper dives with curated links, topics, and discussions are in our newsletter, The 201, available at StackingBenjamins.com/201.
Enjoy!
---
Our Headlines
---
Our TikTok Minute (and to prove we're flexible…today's TikTok ain't even from TikTok!)
---
Robert Niles: Theme Park Insider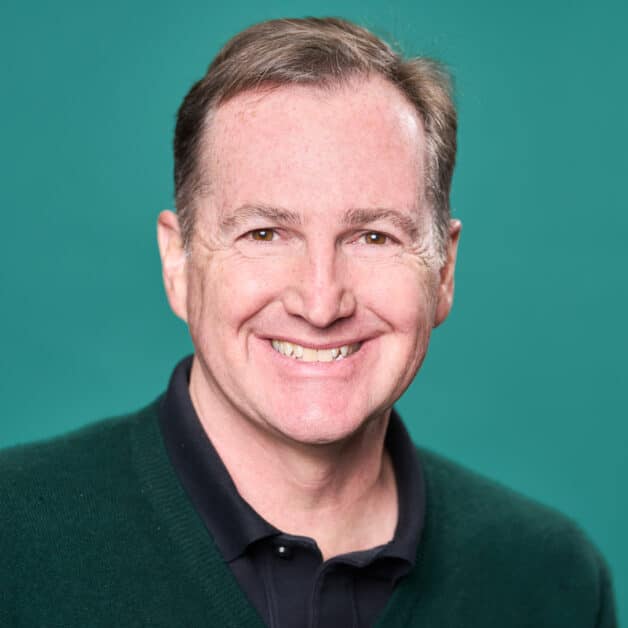 Big thanks to Robert Niles for joining us today. Visit themeparkinsider.com to get the inside scoop and the most bang for your buck at theme parks.
Watch the interview with Robert on our YouTube channel:
---
Doug's Trivia
What was the original name of Pacman?
---

Need life insurance? You could be insured in 20 minutes or less and build your family's safety net for the future. Use StackingBenjamins.com/HavenLife to calculate how much you need and apply.
Katie from Wisconsin wonders if it's wise to continue to scale back her contributions to her Roth 401(k), given that the "employer match" leaves a lot to be desired.
---
Want more than just the show notes? How about our newsletter with STACKS of related, deeper links?
Check out The 201, our email that comes with every Monday and Wednesday episode, PLUS a list of more than 19 of the top money lessons Joe's learned over his own life about money. From credit to cash reserves, and insurances to investing, we'll tackle all of these. Head to StackingBenjamins.com/the201 to sign up (it's free and we will never give away your email to others).
---
Written by: Kevin Bailey
Miss our last show? Listen here: What Does "Passive Income" Really Mean (and do we want it?)
Episode Transcript
  Super excited Jens cuz this week kicks off our summer of fun. Robert Niles is gonna be here today and I think for that reason we need to say rah to our troops who hopefully get discounts at all these theme parks. We're gonna talk. I think they do about today. They should. I hope they do. A hundred percent.
They don't. Five finger discounts. Hey, Cedar Fair. Universal. They sneak it in. Probably not. No, they just wear camouflage. Nobody sees them. Ah, right. What you did there. I thought I saw somebody, but not sure. Hey, uh, on behalf of the Men and Women making podcast of Mom's Basement and the Men and Women at Navy Federal Credit Union, here's to our troops.
Hope you have a great summer. Let's help you kick it off.
They're dogs and they're playing poker.
Live from Joe's mom's basement. It's the Stacking Benjamin Show.
I'm Joe's mom's neighbor, Doug, and it's that time of year. Not only is it Speedo season for old Doug, we're kicking off the summer fun by helping you plan the perfect theme park trip with Reformed math Geek and theme Park insider Robert Niles for our TikTok minute, getting ready for summer road trips.
We'll talk about what some say is the proper way to buy a car. In our headline banking crisis, one big bank, c e o has a solution to this whole problem. We'll share. Plus we'll throw out the Haven Lifeline to Lucky Stacking. Benjamins listener Katie who wants to know if her decision to lower her Roth 4 0 1 contributions to 2%.
Was the right move, and then I'll share some retro trivia. And now two guys who will turn this car around. If you don't start listening, it's Joe and Oh,
happy Monday stackers. And let me be the first to welcome you to our Summer of Fun, which officially every year kicks off today if you're brand new here. Robert Niles, uh, brings in the summer season for us with his focus on theme parks. Uh, nice open Doug, by the way. Doug, yeah. Why did the, why did the chicken cross the road
to escape the Chick-fil-A?
I don't know.
To see the ugly guy. Okay. Knock, knock.
What? Who,
who's there? The chicken. Well, come on.
Yeah, I had so much energy and Pap doing that intro and you just decided, yeah, you just decided to crush me with the big old wooden mallet
and it's gone. Hey, did I say that Robert Niles is here? Robert.
Robert Niles from the Park Insider joins us. Oh gee. How are you man? You ready to ride? The rollercoaster of a podcast episode today, the rollercoaster
of life. I haven't, uh, been to a theme park. I mean Disney, you does that count, but like a rollercoaster park. Cedar Point six flags in a very long time. So this summer we are going to
Cedar Point.
That's super exciting. Well, you definitely wanna listen to Robert because as always, he's gonna take us around the nation, see how we can save money, and if he can't save money, at least get your money's worth. Cuz you'll see these families at the theme park. It's four 30 in the afternoon, the kids are crying, the parents look miserable.
Like, let's go. Every we have to ride Millennium Force Guy. This is fun. We're all living fun.
Okay, you're having fun. Mom's like, uh, honey, we're outta money. We can't do anymore. Things will continue until
morale
approves. Do you know what? All the funds should start with this. This is where the funds should begin.
It gives you a couple minutes to get the fun meter going, doesn't it? Yes. It's you. Jazz, all the fantastic stuff. Robert Niles is here. But first headline the TikTok minutes. So we gotta go.
Hello Darlings. And now it's time for your favorite part of the show, our Stacking Benjamins
headlines. Our headline today comes to us from the Wall Street Journal, Jamie Diamond in the news.
He's the head of uh, JP Morgan og. Listen to this one. This is written by Hannah Meow. JP Morgan c e o. Jamie Diamond says regulators should look at wait for it short selling of bank stocks. He thinks we shouldn't be allowed to short sell bank stocks anymore.
So
listen, if our industry is sucking and the people at the top are like taking out all the assets before our bank goes under, we can't have the traders clean the system.
We've gotta, we gotta protect these bankers so that they can, uh, they can do their own rating,
Jason. So their options are still good. I mean, uh, so that the solvency is still Yeah. Up there.
Yeah. Jamie Diamond is a smart guy, but in this one, this is a headline. Everybody that you gotta read and go, wow. You can tell where his bread's buttered.
Yeah.
Ew. A hundred percent. I mean, this is the whole value of capitalism, right? Which is it's self-cleaning. Yes. Yes. You blow your stuff up, people are gonna take their capital elsewhere. And the result of that is you don't get to be entrusted with people's capital anymore. That's, that's
your business gets to go.
And the vultures, the vultures come in, which is the short sellers. Uh, I'm sure they like that analogy. They make sure that it's, it's done. What's that?
I said I'm sure they like that analogy. The vultures picking the, oh,
short sellers have been called vultures forever. I mean, that's not a new one. But how about short?
They, they have feelings too. Do you think we gotta have protests now about the emphasis on the word short? Like why are we picking on short? Like that's not, we shouldn't be picking on short shore sellers.
It's not inclusive enough. How about sea lamp praise? They're like self cleaners, right? They clean the, the big nasty whale when it gets all covered with, yeah.
Carp. How about carp? Bottom feeders? Yeah.
. It's funny, we used to be able to talk about short and not have it like be a thing. But imagine, remember the guy that did, um, You got a friend in me.
You know the Toy Story song? Randy Newman. Randy Newman, yeah. Won all kinds of awards. Remember in the 1970s he had this
song?
No. No reason short. People got no reason. Short people got no reason to live,
walk, great big life. They got
little nose, tiny little teeth.
They wear platform
shoes on the nasty.
I forgot that line.
What's funny is, is that he's actually making a point about racism and sexism, and you know about going after these separate groups. But imagine if he tried to make that point today. Like even if he's got a great point, people go, oh, wait a minute. Why is he going after short people? You can't go after short people.
Like, how soon does he get canceled? Yeah,
yeah, yeah. I don't think we want to go down this, this path and this in this headline discussion. Can we talk about Jamie Diamond? Every time I hear his name, I feel like that's the, the villain character in a banking movie. Like, or a stage name Jamie Diamond played today by Matt Damon.
I mean, it's just, that's not a real name. That dude cannot be real. What
if Jamie Diamond was short? What if
he was short and he would've nasty Little
feet? Yes. Og, save us, please. Uh, short selling. What does this even mean? Let's define why we think this is kind of a funny headline. What is for our new stackers out there?
Let's walk through short selling. When you own
a stock, you're hoping that it goes up. You buy it at one price and you're hoping that it goes up and then you can sell it at a higher price later if you think that the company is not gonna do well. If you think the company's gonna do poorly and you think the stock is actually gonna go down, you can profit from that decline by selling it today and buying it sometime in the future.
And so you think about it as completely the opposite of buying now and selling later. Now you're just doing the transaction backwards and saying, I want to sell now and I'm gonna buy it sometime in the future. And if you sell it today at a hundred, the only way that you make money is if you buy it at 90.
Right? And so, uh, you have the opportunity to do that. There's a lot of restrictions around it in terms of. Type of account you have to have an equity position in your account and those sorts of things. Yeah. And
rightfully so, because there's unlimited risk potential. Like when you buy quote long, you'll just go up with the stock or down with the stock and you can only lose, you know, whatever the value.
If the stock is at 50 and it goes to zero, you can
only lose the 50. They'll lose 50 a share.
That's right. But if a stock's at 50 and you short it thinking it is gonna go to zero, your downside risk if it goes to a thousand, is
huge infinity. Yeah. It cuz theory, a stock never, you know, could go up forever.
These ancillary bets in the market always confused me when I was a new investor, you know, like six months ago. But I, I, I just assumed the only thing that you could do to make money in the stock market was what you guys just said. You buy it at 90 and you hope it goes to 91. It's, isn't it a little bit like, The obvious bet is on a football game is who's gonna win.
But then you could also bet on is it gonna be heads or tails on the coin flip? Like there's all of this side action that you can bet on. Isn't that essentially what betting sh short is an example of?
Well, I mean, I was gonna say, you're thinking about it like from a gambling standpoint and maybe short selling and option trading is about as close to gambling as you can get in the market.
But I don't wanna put those two things together because I don't think buying Apple stock at one 50, hoping it goes to one 60 is gambling. I think that's, you know, that's, that's investing. It would be more like in your example, Doug betting on the team that you think's gonna lose. I think that this team is gonna lose.
Okay. Which would be a weird way to do it. Yeah.
I think for our average listener, short selling is. Incredibly dangerous. I wouldn't get involved in it. I do know that there's some companies, some CFOs out there, especially, you know, OG you were talking about taking the family to Cedar Point, right. Cedar Point will use futures and options in case the weather's bad.
They will mitigate their risk by betting on weather patterns. And it's not actually quote betting, I use the word betting that's, that's wrong. They will use these, uh, derivatives as insurance Yeah. To make sure that if they have a bad season, because the weather is foul all summer long, that they at least keep the motor running on the company.
Oh. It's
not any different than crop insurance. Right. Right. You know? Yes. When, when you plant your crop in March, you don't have an idea of it's gonna be a wet spring or a dry spring, or a wet summer, or a dry summer, or a hot summer or whatever. And so you, you know, you forego a little bit of that yield to offset the chance of having the whole thing go.
Go badly. So that's hedging, that's insurance. That's a different thing than short selling. Short selling, you are a hundred percent assuming that the stock is gonna go down and you want to profit on the, weigh it down. That's that. And that's different, I think, than saying, well, I have Apple at one 50, I'm concerned that it might go to one 40 and I would lose $10.
That's different. And you can, you know, have a, have a, a selling strategy of, you know, I'll put a stop loss there. I'll make sure that, you know, I'm gonna sell out at one 40 to limit my downside. You know? So instead of saying, place an option, maybe. Yeah. Yeah. So there's a different ways to ensure it in terms of the, you know, that kind of range of returns.
But if you look at a company and you say, I don't think that this company is gonna do well in the future, therefore I wanna profit, I wanna put my money where my mouth is, I think this is a bad deal. And I think I wanna profit from it. There's a great book, uh, it's old now, probably written the early two thousands called Fooling Some of the People all of the time.
This is the second time I've talked about this book in last week.
Yeah. I was next to you at a meetup where you were talking about
this book. So the book is written by a hedge fund manager named David Einhorn, and it goes into how he uncovered this fraud of a company and wanted to sell it short. He wanted to profit from the fact that he found this fraud and all of the things the s e c was doing, all the things, the government, all the things this company was doing against him to say, you're the fraud.
You're the one that's screwing your customers. And like all this big campaign and, um, shocking, you know, since there's a book about it, he ended up being right. Yeah. But an interesting, an interesting behind the scenes look at how, how, when that stuff is uncovered, the lengths and, and breadth of fraud that people will continue to perpetrate.
To keep it covered up. So that's the other side of it too. I mean, if you're trying to do something on, you know, I'm gonna short 10 shares of Walmart today. You know, the Walmart people aren't coming after you. But if you have some big conviction that such and such a thing is bad and you're gonna write a book about it, or you're gonna take your entire portfolio and do it, you might get a, you might get a phone call.
What do you, what do you know that nobody else knows? Why, why are you so anti this? You know, and then God forbid you're actually right. Because then it's like, how do you prove to somebody that you didn't know illegally that this was gonna blow up? How do you prove that negative in same way as
upside, I suppose.
And when it comes to banks and Jamie Diamond not liking it, when there's a lot of short interest on a stock, it drags down the returns on the stock, makes it easier for the company to, to, uh, see a, a falling share price following share price. A lot of companies, they have. Debt based on the amount of shares that they have outstanding.
And then they get into a world of hurt. Their books get into a world of hurt when the share price begins to sink. So Jamie's like, we need banking enough that we shouldn't let people do this. And I would say to Jamie, we need bankers to responsibly run banks, is what we, what I think we truly need. Hey, time for our TikTok Minute.
This is the part of the show where we shine the light on a TikTok, or either lighten things up with some brilliance or maybe some hashtag brilliance. Today we're actually gonna be og. I'm gonna come to you because we're not going to TikTok. Uh, a Mike sent us to us. This is a Facebook reel. We're gonna do Facebook real today.
What do you think? Genius or air quotes Genius if
it's on social man air quotes always.
All right. This is some, uh, this is some genius around buying a car.
Chris is
actually talking about how you're taught to buy a car. You can either pay cash or finance. Let's say you want to finance a car for $30,000.
That immediately puts you in debt. When you take out a car loan and you spend the next five to eight years paying off that debt, and after the interest, you're paying around $40,000, which is approximately $637 a month. So now you're back at zero. Your car is paid off and you're debt free, but you've permanently transferred $40,000 away from you that you'll never get back.
So here's an alternative. Save up that same $30,000, but in a whole life insurance account that's growing at 6% interest. And all you do is ask the insurance company for a loan for $30,000 and they'll happily give it to you and hold your initial $30,000 as collateral, but still give you that 6% interest.
Since it's a risk free loan for them. They're not gonna ask you how, if or when you want to pay
the loan back. That's all
up to you. But you take that loan of $30,000 and use that to buy the car. And the same way you're gonna pay the bank $637 a month, you just start paying yourself back $637 a month. But here's the best part.
Every single payment you made back to yourself, you can reaccess tomorrow. If you made $10,000,
I feel like it's a shell game. Like, you know, you're on the streets of Manhattan. This guy's like, Hey, I got this. Uh, look at the, the balls under one of these three things. Just keep up with this. See if I just take this and I take a loan for
myself, let, let me, let me just summarize what he said. You should save the money that you wanna buy a car with.
You should pay that car off with the money that you've saved. And then in the time after you've paid the car off, you should put the car payment that you would've had back into your savings account.
But then wait, but then you don't
get that. Or you can do 600 layers of that and buy a life insurance policy and then try to borrow it from yourself, but not because it's your money, but it's not your money.
And then they're gonna pay you, but they, but then you don't have to pay it back. But you might have to pay it back. And then you could pay it back. And if you did pay it back, then you can actually have some money back if you wanted to buy other stuff. I guess if you have $30,000 and you put it into an account and then you borrow 30,000 from that account, the net effect is you have $0.
I love the flaw of that thinking, by the way, don't, don't take out a loan for 30,000, just take 30,000. You've saved up. And put it in. A product.
Well, hold on. Did he actually say that or are you guys saying that because you know how life insurance works? Cuz I don't remember him explicitly saying, he did say, I think he's just saying you take out a $30,000
life insurance.
He said 30,000 in a whole life policy and take 30,000 out of the whole life. Yes. Of exactly what he said.
He did say to put $30,000 Doug into a whole life policy and take it out. Does it cost
you 30,000 to, so that's the part I missed was I thought he's like, buy the $30,000 policy, but that doesn't cost you 30,000.
Right. That's that's not at all what he said. I mean, he said he, he said very quickly, take $30,000 and put into a policy and borrow it all immediately. Okay. Which also
you couldn't do.
Yeah, yeah. Right. The life insurance company's not gonna let you do that. Right. So dumb.
They'll take your 30 to buy 300,000 of life insurance or whatever number, and then you go, well I want my 30 back.
They go, cool. You can have eight. Right.
The part that you can't see too is this was a side-by-side video with another guy in a hat who is vigorously nodding about how smart this strategy is and is like pointing to his head like, this is a, a brainiac. It's amazing.
Those people on social are the sea lampry of social because they don't actually produce anything themselves.
At least the first guy made some content. It was really effed up and wrong, but at least he made something. The other guy's just sitting there nodding his head, he doesn't even know what that guy's saying. He's like, I wanna
be that guy. Yeah, I wanna be that. That's who I want to be.
I wonder if people are gonna start doing that to our
show soon.
If you wanna watch the entire video, uh, you know what, we will dive deeper into this in our newsletter, the 2 0 1. In fact, we'll dive deeper into short selling and how all that works and trading strategies that won't upset the Apple cartt when it comes to your portfolio. And we're also dive even more into our guest and his topic today.
Robert Knowles was a one time math geek, and he was also a Disney worker. When he was young. He was a jungle cruise skipper. Oh, at one point, Robert Niles, he was in the news business. Now he's in the news of teaching you about theme parks, one of the, if not the biggest theme park website, online theme, park Insider.
He runs and manages and, uh, he has won tons of awards for theme Park Insider. But every year we invite him down to the basement to help you plan a better trip to the theme park. Hopefully less expensive, or at the very least, you get your money's worth. We'll go around the country with him in a second, but Doug.
What's our trivia question today? Well, Joe,
here's the trivia question. Hey stackers. I'm Joe's mom's neighbor, Doug, and I am pumped for theme park season. Did you know Super Nintendo World recently opened at Universal Studios Hollywood at the opening Universal Parks and Resorts Chairman and C E O Mark Woodbury announced Super Nintendo World is also coming to Orlando.
Nintendo and Super Mario Brothers are among the most iconic games to hit the US so it makes sense. They're becoming attractions, which brings me to my trivia on this day. In 1980, Namco first installed another iconic arcade game in Shabu Tokyo. Here in the US we know this game as Pacman, but that wasn't its name in Tokyo, it was changed in the US outta fear that it would be modified in arcades to uh, you know, let's just say an R-rated version.
Now, what near do well would do that? Certainly not me in my youth, no. There's no video footage. My trivia question is, what was the original name of Pacman? I'll be back right after I do some hand stretches. I'm really trying to build up my hamstring. It's for video games play a lot.
Hey there, stackers. I'm Maze Blazer and Ghost Killer Joe's mom's neighbor, Duggan. I know you're chopping. To answer my trivia, I'm talking about the OG of arcade games where you attempt to eat as many dots as possible while trying to escape. Pinky blinky, inky and Clyde Hot on your tail. I think there was a little bit of acid going around that creative team.
Anyway, so what was the original name of Pacman? It was initially released by Namco as Puck Man. You probably didn't get it. This one was Pucking Impossible. And now here to teach us how to bring our A game to theme park planning. Robert Niles.
And you know, just like in the northern climates when you see the first Robins, you see the Canadian geese flying overhead Or it's Memorial Day Week in America.
No, Robert Niles is back on the Stacky Benjamin Show. How are you brother? I
am doing very well. Nice to see you. It's great to
see you. I can't believe it's been a year, by the way. It just, every year it's so, so well goes quick. Let's do the thing. Last year I think I led with, I think we're back. You said, I think we are.
We are clearly back now. We are. Clearly everybody seems open for business. Mm-hmm. I'm just going to put this by you. The United States is a heat map. Mm-hmm. Where's the heat app for theme parks right now on the heat map.
Well, I think it's back to normal. The big heat map is it's Southern California and central Florida, uh, with little, uh, dots throughout the Midwest as well.
Everyone is operating on full cylinders at this point. There is one exception to this, and I'll get to that in a little bit, but Disney is celebrating its hundredth anniversary corporate wide this year. Uh, so they've got lots of stuff happening at Disneyland, brand new rollercoaster at Walt Disney World in Florida.
Universal isn't gonna let that, uh, you know, take that line down. So they're matching with a lot of new stuff. The big one, the one we've been waiting for Super Nintendo World, is now open at Universal Studios Hollywood with plans to bring it to Florida in a couple years. And Florida's doing a new attraction this year too, with a, uh, another despicable mami themed attraction that they're putting into their park in Orlando there.
So lots of fun stuff happening with Disney and Universal Sea World's. Got new roller coasters coming up across the country. Hershey Park's about to do a big new, uh, coaster. That's a throwback to one of their originals. Lots of fun stuff, uh, to do for, uh, people who want to get out on a fun summer vacation this year.
I ask you this question every year, but obviously we have new stackers every year, Robert. Mm-hmm. Uh, saving money at theme park's incredibly difficult, but if I'm gonna try to save a few dollars, what are your some of your best
tips?
Find the parks you want to go to and follow them on social media because they will announce on their social media when they've got sales going on, a lot of them are selling discount passes. Here at the beginning of the season. These are gonna be the lowest prices of the year that you can get on annual passes.
Uh, now you might be thinking, I'm only gonna go once or twice. I might not need an annual pass. Hey, I'm telling you the benefits that you can get on some of these passes pay for themselves. If you go ahead and you buy that rather than a single day ticket, sometimes you can get free parking, you can get discounts inside of the park on food, on merchandise, sometimes on hotel stays with affiliated hotels.
So always look at an annual or seasonal pass option before you go buy in a single day or, or worse, several single day tickets to a theme park so you can get a lot of deals that are available out there that way.
It's funny, Robert, cuz the one thing that you've drilled into my head over the last several years is really that, you know, in a lot of areas of your life, doing a little bit of research goes a long way, but it's exponential for the theme park game.
Yeah, just exponential. I mean, after I started talking to you, my trips to regional theme parks and to Disney have been so much better just because Great. I go on theme Park Insider, I'd listen to some podcasts, I do some of these tips that you gave us, like following people on social media and all of a sudden I know how to make my, just how to organize your day better can turn a bad day into a
good day.
Parks have gotten exponentially more complicated as they've added more pricing options. That gives you a great deal of power. You've got a lot of flexibility that you didn't have before when it was just one price, one size fits all. The price can vary by the day of the week that you go to some theme parks.
That can be a bad thing, but that could be something that works to your advantage if you've got some flexibility. Uh, so as they've added all of these upcharges, all of these variable pricing, it really does pay to do the research to make sure that you're getting the best deal for you and your family, the one that works out where you're not just paying the less, maybe you're paying a little bit more, but you're getting a lot more for your money by making sure that you do the research and you come in as an informed
consumer.
Let's take a trip around the nation. Let's start off with the East Coast, because I saw a TikTok video yesterday, Robert. It's from Six Flags, that is just east of Philadelphia. Um, and I'm missing the name, but you'll probably know the name. The, um, great
America now. I'm sorry. Great adventure.
Sorry. Great adventure.
Yep. Yeah, in New Jersey. And there was a rollercoaster that made me wanna throw up. It just is this, is, is this thing new? Is this a herbi? Just because I don't live on the East
coast. They're supposed to be bringing back their eltoro rollercoaster, which, uh, we had as our top ranked rollercoaster in the world there for a little while.
Uh, it's had some problems recently, but uh, they've been working on fixing that, and that's supposed to come back this summer. So that's the big, that's the big thing at. At great adventure. That's gotta be the reason I saw the video. I'll tell you a, a coaster that could make you a little bit queasy. And we just put up a video on our YouTube channel of this is actually coming to Cedar Point in, uh, Sandusky, Ohio.
A huge favorite with rollercoaster fans. They've got new wild mass rollercoaster. This is a spinning coaster from, uh, manufacturer calls in Perla. The video you see, you know, it's early season, it's just one guy riding alone, but when they say this one spins, they're not kidding. It spins a lot. So, uh, this is one that if you're into that type of thing, this, this is gonna be great.
You gotta get to Cedar Point, you gotta ride this this summer. Uh, if you're not into that type of experience, well, Cedar Point's got a lot of other great experiences that are available to you there as well.
Well, while we're on Cedar Point, you know, they have problems with one of their rides. A a top thrill dragster where it would, this ride would just go for people that don't know, it would just launch you, uh, very quickly up this massive hill.
You'd pause, you'd slow way down at the top and then you'd run back down. And they had a huge problem with the ride. But it looks like my son was telling me yesterday, cuz he knew you and I were talking. So this comes from my son, Nick. He's like, what's going on with this? Because it looks like they're changing the track around.
It looks like there's some movement happening at Cedar Point. What's going on
there? They haven't announced officially all the specs that's gonna be, that ride is gonna be closed for this season. It's not gonna be there. And what they're doing is that they're putting in a, a new launch mechanism because that's really where the problems that we're having with it.
I mean, the, you think about it, you're talking about. This is machinery here. I mean, you think about these as rides, you think about magic, you think about all this, and this is all machinery and this is machinery that had to take a train full of people that's heavy and launch that thing up over a hundred miles an hour and basically no time at all.
You think about the force that's gonna require to do that, and for those of us who took physics or maybe some engineering, you put force on that type of mass. Uh, over time, uh, things are gonna wear. That's a lot, that's a lot of maintenance work you gotta do. That's a lot of energy expense to do all of that.
Uh, since that ride opened, I think the industry has gotten a lot more. Efficient at designing launch mechanisms that don't put that type of pressure, don't put that type of wear on a train. So they're gonna go with a new type of launch system, and they're also gonna mess around with the track a little bit because they wanna get some records back.
When that launched, it was the, uh, fastest, tallest rollercoaster in the world. Those, uh, records have been claimed by other rides and, uh, I think Cedar Point might want those back. So we will see, uh, when they make an announcement later this season on specifically what we've got, we're expecting that coaster to be back in some form next summer.
Let's
shift our attention over to the West coast where places I'm thinking like Magic Mountain, which has a ton of, you know mm-hmm. You talk Cedar Point I talk would think, who else has lots of roller coasters? Oh, magic Mountain. Anything new exciting
on the West Coast? I, I tell you what I've, the number one thing, new and exciting on the West Coast for me has been Super Nintendo World that opened backup in, uh, beginning part of the year at super, uh, at, uh, universal Studios Hollywood.
You think about Super Mario, that is the number one franchise in the world right now. Number one ip, it's the number one movie of the year. It's the number one new theme park attraction in America at this point. You get to go on a real life Mario Cart ride. It's a dark ride where you get to, you know, you're drifting around, you're controlling, uh, you know, throwing shells and racking up points and all of that.
Lots of just practical, fun stuff to do with the game where you're just punching question block, real life question blocks throughout the land, uh, itself. So that has been wildly popular for people at Universal Studios Hollywood. And, uh, it's gonna be coming to the new Epic universe theme park at Universal Orlando in 2025 as well.
Uh, Disneyland has opened its version of Mickey and Mini's runaway railway in an expanded tune town. So they're not taking the competition from Universal Lion down. You can go play at Super Nintendo World, you can go play in Disneyland's, new Tune Town. Couple of options for people out in Southern California.
And then, uh, SeaWorld San Diego is bringing out a new kind of snowmobile themed rollercoaster called Arctic Rescue that we're expecting to open a little bit later on this summer too. Uh, Knottsberry Farm is redone, their Fiesta village that they're gonna be, uh, bringing out a new version of their old Montezuma's looping coaster.
We're expecting that sometimes that's a classic. So lots of stuff happening on the West coast right now. I said the one thing where the one chain that is still kind of not up to full speed, I would say at this point, has been six flags. Uh, their financials have been pretty disappointing recently, and as a result, we're not seeing really aggressive announcements about new attractions.
Coming to a lot of Six flags parks that we are seeing from Cedar Fair and from SeaWorld Parks and from Disney and Universal. But, uh, magic Mountain's still got an incredibly impressive coastal lineup, even if they added a really fun single rollercoaster to that themed a Wonder Woman last year. So for a lot of people who haven't seen that, yeah, they will more than fill your day if, uh, you head up to, uh, Valencia, north of Los Angeles for six Bike Magic Mountain.
Two questions about Southern California. First one, uh, is, is on Knottsberry Farm. Mm-hmm. I've been to Knottsberry Farm twice, but it has been a good 20, 25 years. But that was a wonderful overshadowed park that I feel like a lot of people forget about. Is that still a wonderful overshadowed park?
Oh, I think it's, it's a favorite of a lot of locals, especially in Orange County around here, um, particularly as Disneyland has had such amazing success that they've kind of become a victim of their own success in some ways.
The annual passes are not cheap, not always available. So for a lot of families who maybe feel like Disneyland has stretched, not very farm is at a, an amazing, affordable alternative for them that just delivers the same type I Disney's designers, they're called imagineers. They, you come find them all the time at Knottsberry Farm Crib and ideas from that place.
I mean, uh, they freely admit that they, uh, take inspiration from the stuff that's been happening at Knoxberry Farm over the year. So they do wonderful food festivals there. They just wrapped up their annual Boysenberry festival. They're gonna have their, uh, summer nights coming back up with Ghost Town Alive, which is this wonderful kind of interactive thing where you can go into their ghost town section and pretend like you're a.
You know, an old-timey pioneer and interact with all of the actors that they've got there. Just a really, truly unique experience that they have there, and they've got some great rides. Uh, for the thrill fan in your family as well.
You and I have spent a lot of time talking about our mutual love affair of, uh, Bush garden's, uh, Williamsburg mm-hmm.
For their theming. But man, I think on the West coast Knottsberry farm, I mean, just a boys and Berry festival, like not a Blackberry Uhhuh. I mean, it's a boys and berry
festival. That's, that's their berry. That's the berry that made Knottsberry farm. Yeah. Yeah. I, that's, that's one of those hidden gem parks that if people, you're, you're, you're, you start to sweat when you look at the top line, non-discounted cost of going to a Disney World or a universal Orlando.
Now you can certainly get discounts down those. Those can be affordable if you work it, but if you're looking at something where you don't have to do a whole lot of research, you can just roll up and have a great time. Knottsberry Farm, that's a great part. Bush Gardens Williamsburg, and we should talk about their new coaster in a moment too.
Dollywood. In Pigeon Forge, Tennessee, love that park, great hospitality there. Uh, and my favorite hidden gem in this country, uh, holiday world in San it is Indiana. Uh, you know, it's, it's kind out in the middle of nowhere. You gotta drive about an hour west of Louisville to get to it. But, uh, you will be rewarded by meeting up with some of the greatest coaster fans in the country, uh, that you'll find there at, at
Holiday World.
I've had so many stackers Contact me, Robert, and say that because of your appearance here and then theme Park Insider that they discovered Holiday World like that is, that is,
uh, uh, it's, it's, it's a great family owned park that doesn't nickel and dime you. It's free soft drinks, free sunscreen, free parking.
I mean, you come in and you're like, where's the booth? Where's the toll booth? What do, you're just parking me? What? And it's just that way. I mean, you're getting value for your money and, uh, cuz they don't have the big corporate overhead. And, uh, just, just a good, fun time there. I love the, uh, uh, the wind coaster that they put in there a few years ago.
Just absolutely wonderful experience. Before we get Yeah. Bush Gardens Williamsburg. I don't wanna go away without mentioning that. Yeah, let's do that Dark coaster. If you are a fan of that park, you've been there. You remember the old curse of Dark Castle Dark Ride that was in there that they took away?
Yeah. And you wanted it to come back? It's coming back in rollercoaster form this summer. It's called Dark Coaster. It is an indoor kind of snowmobile type coaster. Uh, looks like it's just gonna be great fun and opening up in the middle of May in, um, Bush Gardens, Williamsburg.
Big news. Let's go to the South.
Big News in Texas with, uh, universal announcing some big stuff coming to mm-hmm. The Dallas area.
Well, it's, it's big news for a small thing kind of, right? Uh, they are getting into kind of the regional family, maybe even Kitty Park business you might say, going after what has been Lego land's bread and butter For long time they have announced a newum park that they're gonna be opening and believe in the Dallas area.
Haven't given us much detail beyond that, besides some concept art, which we had up on theme park insider.com. That sure looks like it's gonna be a lot of Dreamworks franchises in there. And this is aimed at families with small children. Uh, it's not a big huge universal studios type theme park. It's gonna be something much smaller, more intimate, designed for toddlers and their parents to get around.
And this is not something that we've seen from Disney or Universal in the past, Gideon, into this marketplace. But Universal is showing that they're willing to be aggressive and go after new markets in the United States in a way that Disney hasn't been willing to do since, uh, the whole Disney Quest thing that happened in 1990s.
So, That didn't end up working out for Disney, but I think Universal thinks that, and they're also putting in a new, uh, kind of haunted, uh, horror nights themed attraction in Area 15 at Las Vegas, at that expansion. Oh. So they are getting into regional, out-of-home entertainment though, in a way that's, I think, really exciting to see how that's gonna pan out for NBCUniversal
for people here in my area, uh, Northern Texas, the mid-South Robert.
Mm-hmm. You know, we have Six Flags. I'm not a huge fan of the Six Flags in Arlington. I've been there a couple times and, and Uhhuh and just, I just, I don't love it. But I noticed in Hot Springs when I was there last time, there's this little theme park there that I'd never, that I'd never, never knew existed.
Are there any gems around the mid-south if you're living where? I do. That we should be looking
into. I, I, I think the one in the middle of the country that gets a lot of people, this is a little bit north of you, but if you head up to Branson, Missouri, silver Dollar City, that's the sister park of Dollywood and they've got some great, great attractions.
I think they probably might even be better than Dollywood on throw rides or variety of thrill rides. Uh, that's a fight that a lot of theme park fans will get into. But, uh, that's a great, great, great attraction that a lot of people really appreciate up there. But I think the thing that, uh, Texas is more w known for than theme parks really has been with water parks, just the, the success that the slitter bomb parks.
Now, uh, some of them are owned by Cedar Fair, which is the cedar, uh, Points, parent company
now, and Knots bury farm as well. Right.
Been a great market for that. I mean, I, I'm in Southern California. This is not really a big waterpark market here, just because of the nature of the difference of the weather between Southern California and Texas. We're all about wetsuits here. Uh, we have cold water at our beaches.
Uh, but lots of fun stuff to do. But like I said, I, I'm really excited to see what Universal brings to the table and if that opens up the Texas market for, uh, some of the bigger theme park operators to come in and take a second look at and say, Hey, you know, uh, maybe we don't need to just leave this to Six Flags and we can come in and do some interesting things here too.
It
is the rumor mill I've seen just lately after that announcement. All right, let's go to fun in the sun. We gotta go to Florida. Absolutely. Let's talk about that new rollercoaster you mentioned that Disney has. Tell me about
this Tron light cycle run at the Magic Kingdom. This is kind of a duplicate of, uh, coaster.
They debuted at Shanghai Disneyland back in 2016. That was the absolute runaway hit of that park. If you are of my generation and a fan of the original Tron movie, you know, the first time you saw that, you're like, I wanna ride a light cycle. Now you can do it. Go to a Walt Disney World at the Magic Kingdom and you can ride a light cycle on Tron.
Uh, Light cycle run. It is, you're hunched over, it's like a motorcycle style rollercoaster, uh, riding in pairs of two. And it is an absolutely phenomenal launch out of that building up under that lit canopy and then into the grid itself. A lot of great lighting effects that they've put into the interior portion of that ride.
Absolute wonderful thrill. Uh, if, if you're on theme park insider.com and you just, uh, search for Tron Light Cycle Run, you can see the On Ride video of me on that one, and I'm just having the time of my life. I, I, I absolutely love that coaster and it's right next to Space Mountain as well. So if you're a Coaster fan heading to Disney World, you can get that one two punch.
Speaking of that, last year you recommended that I ride the new ride at Epcot, the Guardians of the Galaxy Ride, and oh, my, Robert, that was fantastic.
I absolutely love what they did with that attraction because, To call it a rollercoaster, I think is selling a little bit short. I, it's Disney, they've taken it to a different level.
This is really, it's a Guardians of the Galaxy Adventure and you are right in the middle of it. Uh, and it's got all of that humor, all of that one and the pop songs. They play a different pop song I was singing all the way through of six different pop songs. So you can go on it again and again and keep getting different songs on it as well.
So it is just, you come off of that feeling, wow, I like you are a member of The Guardians of the Galaxy. And there is a, I won't spoil it, but there is a very long kind of pre-show that leads up to this, like you're going through this. Almost world's fair type exhibit about the planet of Zandar, and there are several pre-show moments, including one that will absolutely take your breath away.
You just have to see it to believe it. That's a wonderful attraction. I'm glad you liked it, and I hope a lot of your, uh, la your fans, uh, give it a try as well. Oh, they
totally should. By the way, you're also a person who said, listen, if you don't go to the restaurants at some of these various places mm-hmm, mm-hmm.
You're missing out. Disney has really more of a reputation than any place else for restaurants, but. I wonder this year, I've never asked you this question. I'm thinking as a former Jungle Cruise skipper, that Skipper Canteen would be your favorite, but what's your favorite restaurant on
property? I actually, I, I was just at Skipper Canteen about a month ago with, were you really?
Last time I was down Disney World, and I still love it. Absolutely. Uh, uh, wonderful, wonderful food. I think that's the best restaurant in the Magic Kingdom easily. And one of my favorites at the Walt Disney World Resort. I tell you the one that's really kind of making all the headlines in the theme park world this year is Toad Stool Cafe at, uh, super Nintendo World in Hollywood.
Oh. You've got Chef Toad from Mario is the cook there. They've got all these wonderful kind of animated screens throughout the restaurant, so you can see Toad and everyone else back in the kitchen making up your lunch and stuff like that. That is a tough get right now. You need to get there, uh, first thing in the morning, get down there, make a reservation online.
They've got a QR code that you can scan when you're in the park. And, uh, those reservations for the entire day go within the first few minutes of the park opening. But a lot of really whimsical kind of nods to, uh, Mario and Luigi and the, the whole crew there and, and great food too. Uh, absolutely love that experience.
Disney's
reported, well not reported, but there's all kinds of signs that, uh, attendance is down at the Disney parks. You rolled your eyes when I said that. Is that true? Not true.
Uh, cause that's the way they've managed it. When the pandemic happened and the lockdowns started to lift and everybody was under capacity restrictions, you had to make reservations to get into pretty much any theme park anywhere.
Almost everyone has gotten rid of that at this point, except Disney. Disney has maintained the need to make advanced reservations in order to get into the theme parks, cuz they're using it as capacity control. They decided that the parks had just gotten too crowded. Before the pandemic shut everything down, they didn't want to go back to that experience.
Yes, obviously they're adding new attractions like Toronto Light Cycle run and trying to expand their capacity, but at the same time they don't want it overrun. So they are limiting the capacity in their park. So even though the attendance is down from where it was in 2019, it's still at what their new capacity is.
And there are a lot of dates that you might want to get into that you're not gonna be able to get into cuz they're essentially sold out for the day. So another big advice to people, when we were talking earlier about advanced planning at Disney, it's absolutely essential because if you don't advance plan, if you just walk up, you're gonna see a big sign saying, no reservation's available for today, and you're not gonna be able to get into the park.
So you need to make those reservations when you can, which is usually about two to three months in advance.
Well, I'm glad we talked about that because if somebody reads some of these half headlines, you know, They might think they can just walk
up and go, yeah. They think, oh, attendance down, it's gonna be real easy.
I just roll up and walk right in. It's, nope, nope. It's all because they've put in really strict capacity controls this time. Now meanwhile, their friends, uh, down the street at Universal, they don't have the capacity restrictions and they are doing big, big attendance. Those parks are packed. Let me tell you, in fact, actually, this is something that, uh, if you wanna see a company doing a good business move, uh, universal, they started selling early admission to Super Nintendo World at Universal Studios Hollywood.
So you can get in one hour before the park opens to everybody else. I'm usually priced around like 20, $30. It, it can vary sometimes. Uh, don't have the specific number right in front of me. Usually when people start offering these upgrades, when companies do that, fans push back. There's been zero pushback on this one.
Everyone loves that deal. Uh, they're also throwing in a front of the line, pass into the studio tour before 10:00 AM So after you do your hour in Super Nintendo world where you can get in, you can make that Toad Stool Cafe reservation and be sure to get it. You can get on Mario Kart with minimal weight.
You can do all of the, the little games inside the lamb with no weight. Then you can go front of the line and do their famous studio tour and have that all wrapped up before like 11 in the morning. People are going, that's a great example of an upcharge that we will accept and people are going for. Boy, and
that brings up, by the way, a great piece of advice you gave me a few years ago, which is we're on a different vacation.
You might, you know, sleep in, roll outta bed instead use theme park days to take a break in the middle of the day. Like I'm absolutely, absolutely 99% sure you're the
one that told me that. Yeah. Particularly in central Florida where it gets so hot and humid in the middle of the day if you're visiting there in the summer and get there immediately
when
it opens to get stuff.
I'll tell you what, Florida the best moments of the day are very first thing crack of dawn. And then right as the park is closing at midnight, that's when the weather's nice during the summer. So you wanna be out there enjoying those moments because most people don't do that. They're there in the middle of the day when the lines are the worst.
And uh, that's the opportunity where you take the nap or you hit the air conditioned restaurant for the nice leisurely late lunch. Yeah, that's a great way to do it. Hit one of the water parks or back to the hotels of the pool, whatever you wanna do. Or even just kind of some of the high capacity air conditioned theater shows that people don't go to like American Adventure or a country bear jamboree that never really have a wait.
Do all that stuff in the middle of the afternoon because, uh, primetime is when that park opens and, uh, you want to take advantage of that and, uh, get as much done as you can when the lines are short.
I wish there was a website people could go to if somebody created a website where like all this knowledge was bottled up.
Wow.
Now that you mention it, um, ah, yeah, I've just got a theme. Park insider.com and click on our visitor guides links. We've got visitors guides to over 30 major theme parks around the world, including Walt Disney World, universal, Orlando, Disneyland, universal Hollywood. We've also got parks around the world as well.
And in fact, uh, Big new park, uh, that we're gonna be covering, uh, in Abu Dhabi. Uh, SeaWorld is expanding overseas. Really. This is the first of their new, new kind of generation of theme parks. It's almost all indoors. Uh, no orcas, no whales moving away from that. This is really more about, uh, kind of an educational experience along with some roller coasters and kids rides as well.
And then just some really fabulous multimedia entertainment that they're putting out there. So we're gonna have a lot of coverage for people to look and see what kind of the next generation of a SeaWorld Park might look like from the folks who brought us, uh, the award-winning Warner Brothers World, Abu Dhabi, Ferrari World, Abu Dhabi, which by the way, has that world's fastest rollercoaster that Cedar Point doesn't have anymore.
I was gonna
ask, did you, that's fantastic. Did you get that video? You got that video personally of
the formula Rosa? Of the formula Rosa? Yeah, yeah, yeah, yeah, yeah, yeah. That's my ride on that baby. I, that was a holy cow. I absolutely love world's fastest rollercoaster. It just, uh, literally face melting.
They make you wear goggles, cuz this one does launch out of the park outside. And, you know, it's Abu Dhabi, United Arab Emirates. This is, there's a bit of sand out there. I mean, so they don't want sand blowing into your eye at 140 miles an hour. So they make you wear goggles on it, and it's absolutely wonderful.
Like I said, they just signed up, uh, Jason Momoa as their, uh, celebrity spokesperson for the park. And there's a great video of, uh, MAOA on the, uh, on the rollercoaster now too. He was just, ah, you know, gotta be brave and everything, and then he just starts screaming like a little child. And the little, then they showed, the little child next to him was like, Dude, laughing man up.
Come on. What's the thing? So they know how to promote over there. So it's fabulous. They're doing
well. Oh God, Robert, I wish you had a fun job. If only you had a fun job. It's such a brain. We will link to theme Park Insider and obviously tomorrow. Kevin Bailey, uh, with our 2 0 1 newsletters can have some fun because we do deep dives into all the topics we talk about here.
So Kevin is licking his chops to dive even more into this. Robert, great seeing you again. Have a rollercoaster summer, my friend. It
is always great to kick off the summer this way and I hope we all have a really great one. So thanks for having me and uh, have a great time to everyone out there. Hi, I am Derek and when I'm not working on the hook for Joe's Mom's next greatest rap album.
I'm Stacking Benjamins baby.
Oh, so many thanks to Robert for stopping by. Og you gonna ride that new coaster in Cedar Point? Twisting, twisting the night away, man, you're gonna be twisting all over the place.
Might as well give it a
whirl. I, I, he still got it. Uh, so much goodness. And once again, uh, Kevin Bailey will dive into tons and tons of theme park links.
I know Kevin's chomping at the bit for this one. Going back to our, uh, our puck, man, imagine, by the way, the arcade game that said puck man and some kid with just a little. Little thing to take out the
middle of that. That's all it would take, Joe. Huh? You thought about that immediately? It didn't even occur to me that that would be the most efficient way to change the p to an app.
I was like, how? Oh,
that'd be funny. Oh,
any research? No, I'm actually a little bit, um, disturbed that you mentioned Tilt of, you know, tilting, whirling and Cedar Point. Because my memory as a kid of Cedar Point was being on that thing. You get in the middle of, it's like a big cylinder and it spins really the rotor fast.
They called it the rotor. Yes. And the floor drops away. It doesn't really tilt, but the floor drops away and you stick to the wall. Right. And that's the hope. Yeah. Somebody directly across from me hurled. No, no, no. But the great thing about physics, I saw it coming. I saw, like, I saw the, all of the convulsions and I saw the look on the face and I was prepared.
I was about to get. Drenched. But the great thing about physics, and I didn't understand I was Force 11, was that it just pasted it all right to her face. Just it went right straight back on her. Oh, and like on the, on the cushions to her left and her right? Oh, it was, it was, it was really quite a scientific lesson for me.
It was a breakthrough for me in my physics class later.
So bad for her too. So bad for her. But I guess if, if you're gonna be the perpetrator better than it's on you. You know what I mean? Oh yeah. Anybody else? Oh yeah. So, uh, yeah, she'd been very embarrassed.
But has, it stands She's not embarrassed at all.
Right. Walking out of the ro with a face full of barf. My, she's good. And smelling great too. Yeah. Oh yeah. Fresh is a
daisy sickening man. We gotta get off that topic. Let's throw out Haven Lifeline. We were all over it today. Uh, what do we do with the Haven Lifeline? What, what, what happens here? We, uh,
You ask a question.
Oh yeah. I comes up with a witty answer.
We tackle some of life's most important questions. I'm so dis That was so disturb. I just can't get the visual outta my head. Our friends Avon life insurance agency, Doug, they put what you value first. We don't value that
story. Yeah, it, it's been a really long cold winter and so, you know, it's time to get outside.
I think I value a really good hoe. Just a, just a good effective hoe. God no. Just turns things over. No, no. Yeah.
Or a shovel to
keep digging your wall. Your hoe. A hoe is the tool for the job right now.
Just keep digging. It's your loved ones in your time. That's why they made buying quality term life insurance.
Actually. Simply go to stacky Benjamins dot com slash HavenLife now for a free quote. Love what they're doing at Haven Life because it gets us off of, uh, Doug's, uh, topic
tissue. I don't think Haven Life's gonna help me plant my sunflowers.
They're, uh, committed to offering a modern way to buy life insurance.
Though Doug, the prices are affordable. All policies issued by the parent and company, mass Mutual, more than 160 year old insurer. I've actually heard some Mass Mutual, uh, commercials on the radio about that recently. Today we're gonna throw out the lifeline too.
Katie. Hey Katie.
Hi guys. This is Katie from Wisconsin and I've gotten permission to contact you despite some recent actions that due to Midwest NICE will not be discussed.
So, I contribute to a Roth 401k at work. I recently went down to 2% because I need to bulk up my emergency fund. However, I'm wondering if I should remain at that level even after the short term native met my employer. Match air quotes is 10% of 2%. So 10 cents on the dollar up to 2% of my contributions, hence why I just went down to 2% outside of the 401k.
I contribute to an HSA and Roth IRA through Fidelity up to the max, and I've been taking advantage of the recent higher rates on Ivans and short-term CDs. Normally, I would think of the classic investing order of operations as first get the match at the 401k, then max out the HSA and ira, then hop back over to Max the 401k, and in theory then a regular brokerage account.
With anything left, I've yet to reach the final step, but I'm wondering if due to the specifics of my company's contribution, I should swap my last two steps. Keep my 401k at 2% and do the brokerage prior to maxing out the 401k. I like the idea of having investments that can be touched prior to traditional retirement age.
Is there anything I'm overlooking as to why I should prioritize the 401k over a brokerage? And just to be clear, I am seeking validation for a decision that I've already made, but I'd love to hear the thoughts you have. Thanks In advance,
do we just say, Katie? It's awesome. Katie. You're awesome. Good job.
Katie's awesome because she overlooked Doug's, uh, Doug's, uh, recent nefarious toward the state of Wisconsin o or truth telling. We thank you for that. Katie. Uh, og take it from here, man. Is Katie missing something?
Well, the only thing that I would think about, I don't know that I necessarily agree that the HSA is as early as she has it in that, you know, hierarchy of where to start saving.
I. Because that in theory, that's just prepaid healthcare expenses, right? That's kind of like what you're doing with that. But I think the thing that we're overlooking here is the tax deferral and tax-free nature of the Roth 401k. You know, you're contributing 2%, you can do, uh, a higher, well, I'm guessing that that 2% is not the 22,000, I'm guessing you're not maximizing the total contribution, which is 22 5 this year based on a 2% contribution.
That would mean that Katie's making a million bucks a year, which maybe she is. The difference between tax deferral and tax-free withdrawals and taxable accounts is profound over long periods of time because you have to assume that there's gonna be capital gains and dividends paid to your investments, and you're gonna have to pay taxes on that.
Even at a relatively preferential rate of 15 or 20%. You could be at zero, like depending on your tax bracket for dividends. I think we gotta recognize that there's an opportunity to save a bunch of money on taxes now and in the future. And then the one thing that she did say at the end was, I, I want to have money available prior to the traditional retirement agent.
I, I don't know how many times we have to say this, but the IRS doesn't care when you retire. They are trying to prevent you from using your retirement money before you retire. That's why there's penalties in these ages and all this other sort of stuff. You can access your retirement funds once you retire at any age.
You could be retired at 30 and there's a provision for you to take money out of your retirement accounts at 30. IRS is indifferent when you retire, but to prevent you from using your 401K money or your IRA money to buy a boat when you're 30, when you should be saving for retirement, they hit you with some penalties if you're using it for retirement
that they're Okay.
Yeah, that said, the 401K will probably give you more flexibility. Because the 401k rules are a little bit different than IRA rules. IRA rules, if you're taking it at 30, are gonna be a little more onerous. Well, but here's the
deal. If you put money in a Roth 401k and you also have a Roth ira, what do we know about distributions from Roth IRAs?
You can take the principle out any time after five years, right? Yeah, sure. So when you take the money out of your Roth, you're taking principle out first. So fast forward till you're 50 and you've contributed a whole bunch of money to your Roth 401k, and now you can. Now you roll that over to your Roth IRA that's been in in place for over five years.
You have access to all those contributions also without doing anything special. And then if you need to have access to the money, that's the growth. You have to fill a little extra tax form to get access to this money without a penalty. If you're at the part where you need to get, you know, gains, which frankly, if you're 52 and you're taking the gains out of your portfolio already, you're probably don't have enough money to retire anyway.
So, you know, you're not doing that. So I, I I think there's, there's too much emphasis put on. Well, I need the access to the money. You have access to it, you always have access to it. And, and maybe there's a little hoop to jump through because the IRS doesn't want you to take your money outta your retirement account before you're ready to retire, you know, because of obvious reasons.
But if you're retiring, you, you know, you've socked away boatloads of cash and it's all in your workplace plan. Lemme put it this way, if you had 50 million in your IRA and you wanted to retire at 35, does the IRS go, Nope. Sorry. Gotta work till 60. No, they're like, all right, cool. Good job. Awesome. Oh, by the way, fill out this form here real quick just to let us know that you're retired.
You know, it's not complicated. I mean, there's some stuff to it, but, you know, we get wrapped up about like, I need all this accessibility. You know, you have it, it's there. Take the tax free money. Cut the IRS out
there. I do like flexibility though. My emphasis though still, this is where I, I think Katie gets it right, og.
A bias toward flexibility I think is good. Too many people are locking in optimized strategies that bite 'em in the butt later. Right? Completely. A hundred percent optimized on the way that I feel today. So having, having my bias toward more flexibility, I don't think it's a bad thing. Okay. And there you go.
Yes. I mean, how many times have we argued the other side? We're like, yeah, now you're in a box and you can't get outta that box because you put yourself in. Well, IM saying specifically on the
Roth side. Yes. You have all the flexibility you need.
Yes. I'm just saying overall for everybody else listening, because what I'm hearing as a tertiary arguments, not the argument you're making, but what a lot of people might hear is they're hearing, uh, okay, well I can take advantage of every single.
Every single, every single, uh, tax loophole. Yeah. And then you're like, okay, how do I unwind this now that I need the cash? In this case, you can do what Katie's talking about, but in other cases you might not be able to. Well,
and I think also to your point here is the difference between the marginal difference between saving in a brokerage account and saving in a Roth 401k as it relates to tax savings is not gonna be the deciding factor whether or not you get to retire early.
It's not like, oh, thank God I saved, you know, 20 cents on the dollar in taxes. That's deferred. And you know that, you know that delta is not gonna be the difference between retiring early and it's gonna be, did I save a boatload of money? Right? Like, you can retire early wherever you put the money, as long as you literally put it somewhere, you know, you, you know, brokerage account, 401k, IRAs, Roth hsa, who gives a crap?
You, you need to save a whole bunch of money in order to fund an early-ish retirement. Right. So you're just trying to optimize, like you said, at the very end. And that's important. Save more.
Who cares where you put it.
Katie, thanks so much for the call. We're gonna send you some Stacky, Benjamins Haven Life Greatest Money show on Earth Swag, very comfortable shirt.
If you've got a question like Katie does and your brave enough to call our voicemail, which is actually pretty fun, head to stack you Benjamins dot com slash voicemail. And uh, we'd love to answer your question. By the way, let's, uh, jump into this. A tertiary, tertiary is, thank you. The third is the third.
It's the third argument. I'm saying it's not the first argument of the second argument. I'm saying it's the third thing. You're not even, you, you're not even thinking this far out. It's so out there and that's what they're thinking. So yes, I did use it correctly. Doug and I are
aware of what the word has meant to me, what everybody heard,
Joe, and what I'm totally locked in on it and I didn't hear a damn thing you said after that was your pronunciation of the word.
Tertiary doesn't exist anywhere in, in a romantic based, tertiary language or a Germanic based language. It does. It's a, it's a, it's a soft tea. Dammit. No,
no, it's,
you speak for a living. Just do it right.
Jo Sodo. It's a language of Joe Sodo. Oh my God. Tertiary. , uh, hey, we've got, uh, a little bit of community calendar stuff for everyone. I'm super excited tonight. If you're listening on Monday the day this is released, Alison Bagley joining me on Instagram. You heard Allison on the show about six weeks ago. If you've got questions about your budget, Alison, on her inspired budget channel answers all kinds of questions.
And I said, Alison, would you do that for our stackers? Just they bring you their budget questions, they bring you their budget. And she said, heck yeah, I'll do it. So Alison's gonna join us, 5:00 PM Eastern, 2:00 PM Pacific this afternoon. Super excited to have Allison back with us. That is on the calendar for today.
If you'd like to know all the places where you can get more financial help from us, head to stack you. Benjamins dot com slash welcome. That's our guide with all the different channels where we are. We're in so many different places. Instagram, we have a great Facebook group of stackers called The Basement.
Uh, of course our 2 0 1 newsletter and much, much more. Stacky Benjamins dot com slash welcome. If you are not here because you wanna hang out with Allison and me this afternoon, you're here because you are worried about, uh, all the gyrations in the market that happen this time of year, and you think it's time to have a better team in your corner.
OG and his team are taking clients so at to stack you, Benjamins dot com slash og. That's the link to his calendar, gets you a meeting with OG and his team so that they can help you make better financial decisions. All right, that's our community calendar for today. I think it's time to wrap this baby up.
So much stuff. But Doug, what are our top three today? Well,
Joe first take some advice from Robert Niles and plan ahead to get the most out of your next theme park trip for the least amount of money. Second, from our TikTok minute. Maybe just, maybe you should just buy the car instead of saving up 30 grand, putting it into a life insurance policy.
Asking the life insurance company for a loan only to find out they won't loan you the whole 30 K. And then paying interest to yourself. Here's a better way. Save 30 k. Buy the car. You know, just slightly, eh, slightly cleaner process. Put the big lesson. Apparently some people don't think my daisy Duke sweatpants shorts are family friendly at a theme park.
, when a rush of rollercoaster air catches them just right, people can see my speedo, which I didn't think was offensive, but anyway. Thanks to Robert Niles for joining us today. You can find all his news about where to go this summer@themeparkinsider.com. We'll also include links in our show notes at Stacking Benjamins dot com.
This show is The Property of SB Podcasts llc, copyright 2023, and is created by Joe Saul-Sehy. Our producer is Karen Repine. This show was written by Lacy Langford, who's also the host of the Military Money Show. With help from me, Joe, and Doc G from The Earner and Invest podcast, Kevin Bailey helps us take a deeper dive into all the topics covered on each episode in our newsletter called the 2 0 1.
You'll find the four 11 on All Things Money at the 2 0 1. Just visit Stacking Benjamins dot com slash 2 0 1. Tina Eichenberg makes the video version of this show. Once we bottle up all this goodness, we ship it to our engineer, the amazing Steve Stewart. Steve helps the rest of our team sound nearly as good as I do right now.
Why don't chat with friends about the show later? Mom's friend Gertrude and Kate Youngin are our social media coordinators, and Gertrude is the room mother in our Facebook group called The Basement. So say hello. When you see us posting online to join all the basement fun with other stackers, type Stacking Benjamins dot com slash basement.
Not only should you not take advice from these nerds, don't take advice from people you don't know. This show was for entertainment purposes only. Before making any financial decisions, speak with a real financial advisor. I'm Joe's mom's neighbor, Doug, and we'll see you next time. Back here at the Stacking Benjamin Show.
Tertiary, tertiary, tertiary.
I may have told this story before, but Sweet. Can't wait to hear it again. I know it's, it'll get better probably. But um, Caltech and m i t have been playing practical jokes on each other for years, which I just think is great nerd humor and, uh, they're so elaborate. They are. And, and this one I thought was fantastic.
Caltech went to campus at m i t on, I'm gonna call it like Parents' weekend. They set up in some kind of mall area, you know, big grassy area along a sidewalk, set up a tent, said m i t, all over the tent. And on the table they had t-shirts folded that on the, like gray t-shirts that on the front said m i t and then the coffee mugs and they're giving 'em away coffee mugs that say M i t t-shirts that say m i t.
Everybody takes 'em. When you put the t-shirt on the front of it says just classic, you know, university font, m i t, but the back says, because not everybody can get into Caltech and, but what's better is the coffee mug says m i t on it. But when you pour hot coffee in it, the letters change to say Caltech, like they incorporate the m, the I and the T into Caltech, which I think is just fantastic because even if people realize they got punked on the t-shirt right there, like outside, they still think they're going home with an M I T mug and then, you know, days later, I love it.
So.
Awesome. OG, you had an after show story for us?
So my mom is coming to visit us for a couple of weeks. My end of the school thing, eighth grade graduation. My first, this is a story where you gotta
hurry up and move. You have to hurry up and move this week.
Well, she, you know, sorry mom, she's got this thing about like not taking Uber and so she had two flights to choose from and one got in at 10 o'clock at night and I said, I don't want to go to the airport.
It's like, it's a weekday, it's a Wednesday. I can't, I can't just get home at midnight cuz you've took the late flight, like there's a thousand other flights to Dallas. So I thought we settled it called her last night. When does your flight land? Five 40. And I'm like, now it's rush hour. Like I don't wanna drive to the airport during rush hour and home.
Uh, that's like doubly bad. I said just Uber.
And she's, can you see og can we schedule this sometime between noon and one 30 in the afternoon? Well before my nap. Well, here's your
window. Your window is 9 45 to 11, mom, or one and three. Otherwise don't come. Well schedule
this like civilized
people,
mom, Uber.
So we're just like, just mom, you're gonna have to Uber. It just is what it is. And she's belly aching about it. So I said, okay, fine, I'll figure something out. So I said to the boys, I said, I need somebody to come with me to the airport tomorrow to pick up Grandma. Uh, I'm out, dad, I'm out, dad. Nah, I'm busy.
I'm busy. And I said, well, we're gonna have a sign that says Welcome home from prison, grandma. And my, my son goes, I'm in, dad. I'm
in. Yes, I'd be so there. Congrats on your rehab, grandma.
✕
Join 9K+ Stackers improving their money savvy.