Can you actually sit back and make money without lifting a finger? Is winning the lottery truly a passive endeavor? Our Roundtable is diving into the world of 'passive' income strategies that have left them scratching their heads. Joining us today is the dynamic duo of Nurse Naseema from the Nurses on Fire podcast and the financial powerhouse behind Financially Intentional. Plus, we have the one and only Doc. G from our sister show Earn and Invest. And let's not forget our very own OG, ready to unleash his unique brand of actively passive aggressiveness.
Will Naseema claim the trivia throne and surprise us all by having her baby during the recording? Will OG stay in the basement for the trivia score, meaning will he stay in last place in the mind-boggling trivia contest?
Deeper dives with curated links, topics, and discussions are in our newsletter, The 201, available at https://www.StackingBenjamins.com/201
Enjoy!
---
Our Topic: A discussion about the concept of "passive income." Is it realistic or just clickbait?
The 5 absolute worst ways to earn passive income, according to a 6-figure entrepreneur who's tried dozens of them (Business Insider)
During our conversation you'll hear us mention:
Leveraging your time effectively – what's your side hustle's "hourly rate?"
Dividend investing for passive income
Flipping products
Importance of "front-loading" work/investments to create passive income later
Our Contributors on Today's Passive Income Discussion
A big thanks to our contributors! You can check out more links for our guests below.
Naseema McElroy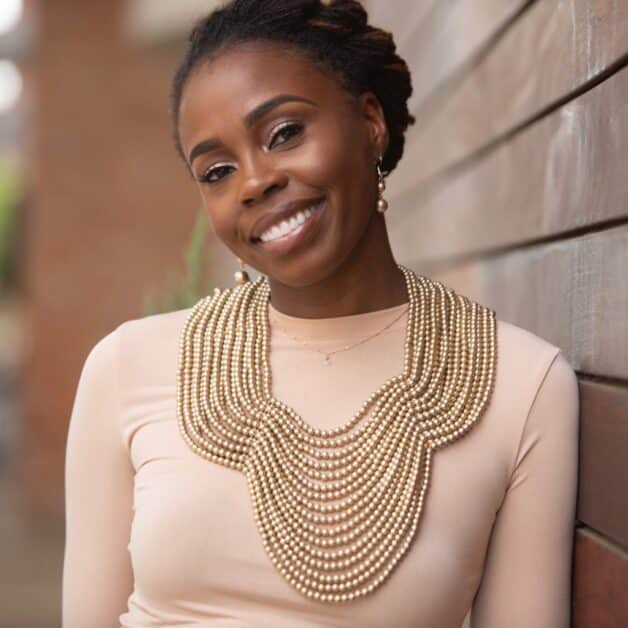 Another thanks to Naseema McElroy for joining our contributors this week! Hear more from Naseema on her show, Nurses on FIRE at nursesonfirepodcast.com and The Financially Intentional Podcast at financiallyintentional.com.
Doc G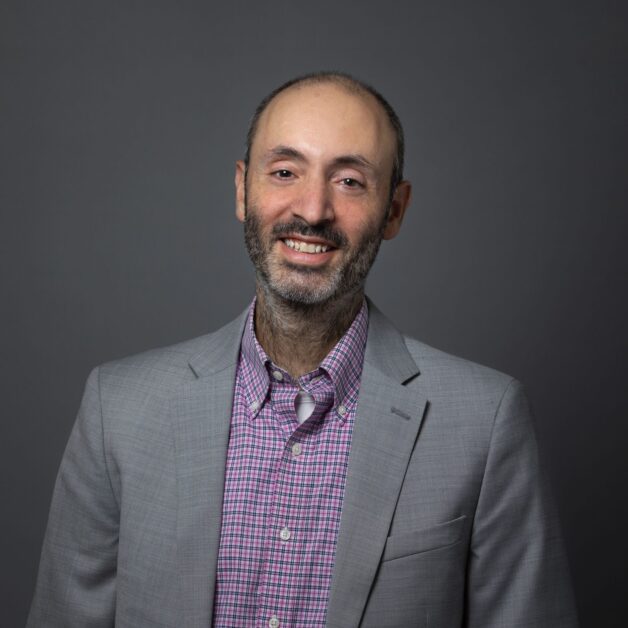 Also thanks to Doc G for joining our contributors this week! Hear more from him on his show, Earn & Invest at earnandinvest.com.
Grab your copy of his book Taking Stock: A Hospice Doctor's Advice on Financial Independence, Building Wealth, and Living a Regret-Free Life.
OG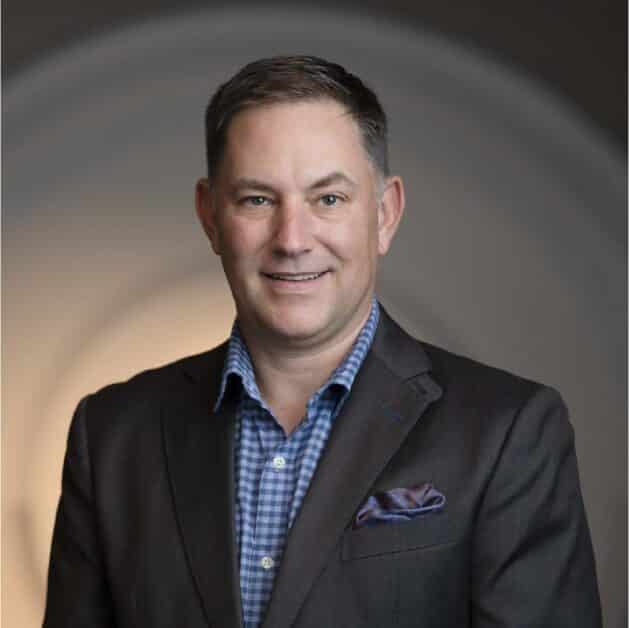 For more on OG and his firm's page, click here.
---
Doug's Game Show Trivia – Queen's Big Passive Income Song!
What year did Freddie Mercury begin writing Bohemian Rhapsody?
---
DepositAccounts.com

Thanks to DepositAccounts.com for sponsoring Stacking Benjamins. DepositsAccounts.com is the #1 place to go when you're looking to see if your rate is the BEST rate on savings, CDs, money markets, and even checking accounts! Check out ALL of the rates ranked from best to worst (and see the national averages) at DepositAccounts.com.
---
Other Mentions:
Miss our last show? Check it out here: Pennies to Prosperity: Unleashing Financial Wizardry with Erin Lowry, the 'Not-So-Broke' Millennial.
Written by: Kevin Bailey and Tina Ichenberg
Episode Transcript
 Good morning, Christopher Robin. Oh, good morning. Winnie the Poop.
Live from Joe's Mob's basement. It's the Stacking Benjamin show.
I'm Joe's mom's neighbor, Doug, and there's nothing better than sitting back and watching the money roll in is there. I like to watch, but when it comes to money, it always seems to roll right into someone else's pocket. Well, today we're talking about your pockets and filling them with passive income.
Let's welcome the woman who's helped nurses learn about creating more wealth. Nasima McElroy. And a doctor whose podcast helps you create passive income from Earn and Invest Doc G. And finally, Stacking Benjamins Own Doctor of Money og. But that's not all. Halfway through the show, I'll try and stub 'em all with my incredible trivia.
And now a guy who's not at all passive about financial literacy. It's Joe.
Hey there, stackers
and happy Friday Doug. Thanks for the awesome intro. Welcome to the weekend everyone, and we'll celebrate with some money nerdy, some fun money, Chad, around this idea of passive income. But before we do that, let's meet who's on with us and we'll start with the guy across the card table from me.
Mr. OG is here. How are you my friend? Good.
I'm trying to shut down browser tabs so I can be actively on this show and not passively on the. On the show. Good. You
ever find yourself to, well, I'm sure you
did. Yes. But like did the boss walk in and you needed to close down certain tabs? No. Stop.
Not at all.
Don't have that open. Not at all. But you know, I get a little distracted, like reading, reading other things. So I wanna be fully active. No passive for me today.
Not passive at all. And the guy who's never passive about his podcast. Cuz we're gonna save our very special guest for last Mr. Dachi from our sister show.
Earn invest is here. How are you man?
I'm good. I'm active at being passive. How about that?
You are very actively passive. I
am actively, it. It sounds a little bit like passive aggressive too, but No, I'm not passive aggressive. I was
gonna say I'm actively passive aggressive. Does that count?
I think Doc G's pretty good at the active.
Like, get off my lawn. Uh, nope. Not happening here are you?
Um, I'm not sure what that means. What do you mean get off my lawn? I'm not having to hear,
I just mean that you like your free time. Don't wanna mix it up with the neighbors. Just let's just Yeah. You stay in your corner. I'll stay in mine. Yes.
Yes.
I'm, where is he going? I'm, I'm very public on the podcast and very private otherwise, so yeah, I let the world pass by and I'm usually doing my
own thing, except at conferences. You're like a social butterfly at conferences. I
like me some financial people. I like those conversations.
Agreed. Agreed.
Financial nerd. That voice you heard right there from the Financially Intentional podcast. We finally got her back. Naima McElroy's here. How are you? What's up?
What's up? I am trying to actively, not passively have a baby right now. Very good. So
I know when,
so if I go into labor, I'll throw up a deuces and uh, be out real quick.
But I am very close to delivering my third girl right now, so, you know, if you hear some screams in the background, that's what's going
on. Joe, before you join, she promised me she was gonna name it Doug.
You heard it here first everybody? Yes.
Do, do. We really want the poor kid to start off life like that one strike against
him be a very interesting birth story.
Might be bridge too far. And do you have a name in my
Naima? Well, it's definitely not Doug, but her name is, her name is
definitely not Zuri. Wow.
Swinging Hamish. And, and this is aa, but her name is gonna be Zuri.
Yes. For people not watching. We have, uh, we, we have another member of the podcast team today with us. She's got the headphones on and everything. Naima, you're bringing up another podcaster here? Yes.
She'll definitely be a podcaster. And ironically, Four years ago, a couple of days before I delivered her, I was on this show very pregnant as well,
so she were going for ratings.
Toshima. I think that if somebody has a baby on this podcast, like ratings shoot up. Did you hear that podcast with a woman? Had a baby, right on the show. It sweeps squeak.
It's
sweeps weak.
That's great. I can see if I could make that happen. I am a labor and delivery nurse, so you never know.
She's
got the drip in.
She's all said. Yeah, I'm ready. Well, we got a G. We got a great show today talking about passive income, but before that, naci, I think there's something else we need to talk about. You ready for this? What? Weren't those important?
Naima? Oh my God, I don't know how I lived before I heard those. We
have Naima McElroy from Financially Intentional here.
From Earner Invest. Doc G. We got Doug. We got og. Let's get this party started.
Our peace today that inspired this discussion. I was on Business Insider and I read this from a woman named Jen Glands, the five absolute worst ways to Earn passive Income, according to a six figure entrepreneur who's tried dozens of them. Jen writes, when I was laid off for my full-time job in 2015, I promised myself.
I'd do everything I could to never work for a company again. I didn't like having a boss or a nine to five schedule. I always wanted to finally make six figures, and I knew the way to do it was to pursue multiple income streams. So Nasima, let's start with you. This sounds great. I mean, this feels like the dream for almost everybody.
If I can get the money rolling in and I sit back with my feet up and I don't have to have a boss anymore, like how great would that be? Oh my
God. I feel like this is speaking to every nurse out there. I feel like nurses are somehow targets for a passive income stream, so I cannot wait to dig into this.
Doc G, have you ever had a failed attempt to passive income streams before we dive into the ones that she says are absolutely horrible? Oh
my God, yes. I've had plenty of failed ones. And I guess the question is how do you even define success? So I've several passive income streams that have made me very little money and taken a lot, a lot of time.
Um,
meaning not at all passive. Not at
all. Passive, exactly. Well, I mean, let's be honest. I can think of one passive income stream and it doesn't start out passive. And that's putting my money into an index fund. Like to me, that's kind of the most passive. I don't think anything else really is passive other than that.
So you think this
whole idea of the word passive is not correct? Well,
so in my opinion, you, you either say they're front loaded revenue streams or the residual revenue stream. So the truth of the matter is you do a lot of work, but you do it up front and hopefully eventually. Can then make it more passive.
So I don't think it's a lost idea. I think people just have to understand that most of the time when we're talking about passive income, what we're really talking about is doing a lot of work upfront to make it eventually passive.
That's funny, doc, because on our other sister show, the Stacking Deeds podcast, they had the same discussion about real estate because a lot of people say that real estate is passive income, and they came up with a better term.
They came up with the term leveraged income because you leverage a lot of time upfront for hopefully a lot less time later on. You like that definition better, doc, you're nodding your
head. Yeah, for sure. And I think if you understand it that way, you find yourself a lot less bitter when you go out and try to do
this.
Oh gee, have you had, uh, passive income streams that rain into a brick wall?
I don't know that they've run into a brick wall. I, I just, I'm kinda with Jock G here. I, I don't know that there's anything in life that's really truly passive. Short of, you know, maybe winning the lottery or something. And then even that, you have to then do something with the money.
Arguably, if you had enough money in your lottery winnings and just put it in your savings account at Silicon Valley Bank, you'd be fine and get, you know, all the interest. Silicon
Valley. Too soon. Too soon.
Too close to,
huh? So even too close banking, you have to be active. You have to make a decision because there's rules.
Huh. Weird. You
gotta move it to New Republic. First
Republic. First Republic. First Republic. First
Republic. They
might have to rename New Republic. New Republic is boy band that you really like. It's hard to keep. Oh, that's right. Yes. But, uh, you know, even even that, you know, there's some sort of activity that you have to do, you know, there's rules around that.
So I don't think that there's truly anything that's passive. You know, when it comes to making money, you're gonna do something. Yeah. See,
but what passive income ideas have you tried?
I think about passive income streams as kind of like failing forward. Right? You kind of don't know what will work unless you try it.
Right? Definitely. The real estate game for me was one of those things where people would say was passive. Try that. You know? Are you still real estate, short sales? Uh, just my primary residence, but you know, I'm a little jaded about real estate because I bought real estate in my early twenties and then there was the big housing crisis.
So,
I dunno what you're talking about. There was housing crisis, Lord. Oh gee. Has his hand up. You, you were involved
in that too? Oh yeah. Yeah. God's not making any more land. I should buy a four bedroom colonial as a newlywed. Oh
my gosh. I love that term. Yes.
Yeah. Yeah. What else? Naima. Any other roads you went down,
you know, the MLM things, the front loading?
I, I've, it's been things that have been proposed to me that. I see the work upfront and I'm just like, no. I mean, even like the whole entrepreneurship thing, it's sold as passive income. And let me tell you something, honey. I could be a nurse all day and deliver babies, but, uh, being an entrepreneur and passive should never go in the same sentence.
But is So you sold essential oils, didn't you? You did crystals, didn't you? Oh,
you know, those essential oils get me every time. I mean, how could you not have all those essential oils in your house? Like it just,
The best. Well, speaking of selling products, that's number one on Jen's list here in this Business Insider piece.
We'll link to it in the show notes that people wanna follow along. You obviously don't have to, I think, we'll, we'll do a good job of it without it. But the first, the first one that she tried was selling products. So she came up with this game, she spent a lot of time speaking, leverage, a lot of time making the game.
Then she put up a website to sell the game and thought that the, the orders would roll in. Doc, do you wanna finish? How did that go for her?
She bought way too much stock of these products and then it took forever to sell them. And I have been there. I have done that more than
once. So what was your product?
So I guess we could start with, so if you really wanna start way back in the day when I was in elementary school, I would buy candy at the store, like packs of candy, and then sell separate ones to people. For a profit. Then eventually I started buying baseball cards. So my stepfather actually owned a coin shop and I used his vendor license to buy packs of baseball cards and then I would sell them in magazines.
And I did that like as a kid. Eventually when I was in residency, I flipped, bought and sold artwork. And so I did that actually for a few years, sold a hundred thousand, few hundred thousand dollars worth of artwork, like on my own website in Reba.
But you, wait a minute, you, you're talking about that this failed and you made a few hundred thousand.
You know, I flipped at least, oh, I only made a few hundred thousand wait made. I
said I sold a few hundred thousand dollars worth of artwork. I made maybe five or $10,000 on it. That wasn't profits. I actually have beautiful artwork in my house now cuz I kept a bunch of it. But you have to really start thinking about this.
So I did those things and so I was a doctor selling artwork. So maybe I spent, I. 10, 15 hours a week selling artwork over two or three years and made 10 or $15,000. On the other hand, if I had taken that 10 or 15 hours and moonlighted as a physician, I would've made hundreds of thousands of dollars. So you've gotta put that into some
perspective there.
So, wait a minute, doc, let me get this straight. You're a hospice doctor. Somebody's dying and you bring in the artwork. Yes. And I'm like, I
can't fix your medical problems, but this will make your, your surroundings and environment
very pretty. I noticed you have a oi I would like to sell this consignment.
I know you're gonna have a lot of money in your inheritance and you could leave this for your, for your children and it'll appreciate nicely.
Do you know what's gonna make your last hours really
nice? Filters, Joe filters. It is
horrible. I'm just thinking about selling artwork right after the diagnosis.
It just
not, so when I was selling artwork, I wasn't practicing hospice medicine. I was a general internist and they were two very separate things. I did selling artwork on the internet and I did taking care of patients in my office, which nowadays you can actually take care of patients on the internet, but back then you couldn't.
Thanks for saving that, Jordan. It's just like, uh, that's like me walking in, you know, you just had this beautiful baby, but what, what will go even more
on your wall is this beautiful piece
of art to compliment this day. It's like having
two babies. You got your baby in the beautiful art for the room. The nursery needs this.
Yes. And you'll remember this forever and all the nurses can sign it for you. Yes. Yes. And that'll only be 18 95,
3 lawsuits being filed right now against Doc.
It's absolutely horrible. And, and I'm glad Nama that, uh, doc G clarified that he sold those on the internet because couldn't you see him out in the hospital parking lot in this old van, like selling
stereo equipment?
Hey, come over here. The better call Saul of the medical
world. Oh my God, it's not good. Well, selling products, I mean, I think Doc g, seriously the amount of time that you apparently. Spent doing that versus the profit, the roi, the per per hour ROI sounds like was pretty
low. Yeah. Yeah, and, and you know, all of these things are risks.
You know, I also tried selling services at one point. Actually, one of my best ideas, which just never came to fruition, is I started a website called Crisis md. And actually what I do is I use my skills as a communicator to help people who are in the midst of medical crisis help advocate them as someone outside of the medical system who could connect with them and help them decide what questions to ask and what information they needed and help them maybe even interact with their medical team.
But I found that it was just too di after spending actually about $5,000 on this, getting a website, getting the malpractice insurance and the kind of things I needed, I just realized that it was too difficult with the licensure of each and every state to make sure that even though I wasn't truly acting as a doctor in these cases, because I had the MD degree, it got kind of complicated, but.
But, and I'll really say this, and this kind of goes to our conversation too. Every time I tried to do one of these passive income things, even if I spent lots of money on it, or even lots of, I didn't spend a lot of money, but even, even if I spent a lot of time doing it, the accrued experience and knowledge have served me and have led to other more successful things like running my own medical practice.
It's nabo what you were talking about a few minutes ago, falling forward. Yes.
Yes. Those skills.
Uh, og how often do you have to talk clients off the ledge about they come, you know, to your office or you're meeting with them on Zoom and they're like, I got this great passive income idea. Well,
I don't know that it's so much an idea, like a business idea because frankly I'm excited by people who bring business ideas to the table.
You know, cuz you know, being an entrepreneur is not an easy thing. And when you think of something new like doc's talking about, Hey, I've got this idea of. Crisis md.com, and here's how you da, da, da, da da. I think it's super awesome to just kind of play that back and forth and just, okay, tell me about this and how would you handle this, and that sort of thing.
When usually the side hustle money idea comes out, it's because we're trying to solve a problem, right? It's like I'm trying to make a few extra bucks. I'm trying to pay down some debt, I'm trying to do this extra thing, and I think that this would be a pretty low lift way of doing it. I'm gonna go buy rental properties, or I'm gonna go, you know, I saw on a podcast or listened to on a podcast, uh uh, somebody say that this was the easiest way to be financially independent.
So I'm gonna go do all of those things and it seems pretty passive and. My argument is always all of those things work. You know, there's a lot of people who have been very successful. We kinda l said essential oils. Doug said that before. There's some people that have been super successful doing that.
There's lots of people that are, and there's lots of people who are great at selling art and there's lots of people who are great at being real estate investors and, and, uh, selling decks of cards and trading cards. Like it's, are you gonna be successful doing it? That's the big difference. And in almost all of those circumstances, that's their thing that they do.
It's not a side job. You know, the person that owns, I think you said your dad owned a coin shop, right? That wasn't a thing he did on the side. That was the thing he was an expert at, which made him successful at doing that, or as successful as he could be. The people are successful in real estate, don't dabble.
They're like, ah, today I'm gonna own a car dealership and tomorrow I'm gonna own a laundromat. Like they own all the laundromats. You know, they're, they're, they're going all in because they've, they, they're an expert in that thing. So, My argument with the kind of side hustle passive income thing is kind of what Doc G was talking about here.
It's like, well, what's your hourly rate and could you be more successful applying that hourly rate to the thing that you're already an expert at? Can you leverage that a little bit better?
That's why I like the idea of thinking about is leverage. How much time is it gonna take to build this mountain that will then kick off money?
And how much time does it take to continue with? Because if you think about it that way, I think you have much more realistic expectations. The next one on Jen's list here is investing in individual stocks, the paid dividends, right? She, she said that was a failure for her. I the, I look at that og. What's wrong with that one?
Uh, she did it wrong, I guess. I don't know. Like, that seems
like a
pretty, she didn't have a trillion dollars.
Well, I mean, the problem is, is that the stock investing thing doesn't look like it's making a lot of progress in the moment because you need lots of time. You know, dividend investing is one of the, one of the best ways to, uh, have additional income for retirees.
And as you grow your portfolio, it's, it's the rewards of being an owner of a company as the dividends. The last 50 years, dividend payments have increased 11 x not 11 times, as in, in 50 years. They've raised dividends 11 times in the dividend in 1970 of the s and p 500 versus the dividend today is 11 times more.
Yet inflation is three or four times more. Well, sure.
Let's clarify though. She's not against dividend investing, she's against individual stock dividend investing cuz she realized that she was better off if she chose indexes instead of just individual companies. Well, and that's
fine too. I mean, Warren Buffet's been pretty successful on individual stock investing and dividend investing there too.
But he even says use an index for the average
person. Well, because he's conceded and he does, nobody can be
as smartest. But he also does some research, just a a little bit of research before he buys some individual stocks. This author of this article said she spent just a few seconds Yeah, yeah. Of thought behind the stocks she picked.
So, I mean, she didn't have a goal in mind. She didn't know what, what she was investing for. She just like, oh, that's
a cool name. And not only that Doug is that you don't see the results of it. You know, the big news in the last couple of weeks was Warren Buffett's annual meeting and they were starting to talk about the dividend payouts and, and, and I don't know the exact numbers, but I think he finished his investing in Coca-Cola in the early 1990s, and his total cost basis for all the stock that he purchased for Coca-Cola was something like 500 million this year.
He'll be paid 700 million in dividends from Coca-Cola. And you go, well, yeah, it's Coke, or, yeah, it's what? No, no, it's none of those things. It's the fact that it's been 40 years, that's the reason, or you know, 30 some odd years. That's the reason that that dividend number has increased past the cost basis.
He invested it, let it sit there for 35 years. And it is now reaping the benefits from that. We look at investing and she's like, well, in 2020 I did this by, you know, here we are at 2023. Oh, it's not working. No. The evaluation of this working happens in 2060. That's when you decide whether or not the stocks that you bought paid off
into your point.
Well, and I'm also, I'm also with Doug here. Yeah, I mean, just the direct quote that Doug had without doing any research, she opens a sentence. I mean, that's what we, I don't even need to finish that sentence. Yes. Okay. Well, what Not a great way to do any, any investigation. I think she bought Bed Bath and Beyond.
Yeah. I mean, sta
stock picking is a full-time job. If you, if we as a group are gonna say there are some people who can be successful at stock picking, and it's up to you whether you believe that or not, but let's say, oh, it's true for arguments. It's mathematically possible for argument's sake, let's say.
It's definitely possible, et cetera, but it's a full-time job. Like you've gotta study these companies, you've gotta pay attention. This is not passive. I don't think it'll ever be passive.
No, no, there's definitely gonna be some time invested. We even talked to Phil Town who has like his own system of doing this.
He spends time every day. He'll tell you it's not a ton of time every day because he's developed his system over time, but he spends time every day. Again, not passive. I wanna go to the third one here before we break here for our trivia challenge, uh, flipping products. Naima, Cheryl and I talked to actually just a couple months ago about maybe doing this.
We hear about drop shipping. I know, uh, Chris Luer heavy metal money, who's, who's been on this show sometimes listens to the show. Chris had on his, uh, TikTok channel was talking about he ordered a bunch of fans from China. They cost him very little money. He put them up on Amazon or eBay or somewhere else.
He's making like $15 for every fan that he sells. He said, you know, I just sell three fans during a week and takes me very little time to do it. He's making a little bit of extra money. What's wrong with that?
I don't see anything wrong with it. It's just one of those things that are hit or miss. But when it comes to those kind of things, a lot of effort is put in upfront to kind of research what things are gonna be sold.
So it's just like, you know, doc G was saying it does take a lot of front loaded effort. So if we look at it like that, I don't see anything wrong with it. And I have seen a lot of people successfully do some flipping. So I'd be interested to know how you guys' flipping adventure goes, if that's
what you wanted to.
Oh, well, you know what we decided to do instead? We decided to write about all the travel we do. So nice. You could find now our travel journal on the with credit card. What I really want now is travel.
Now
that's fascinating. Right now.
Right now, what I want is travel companies to just come this email. I don't care about credit card leagues.
I want travel companies to go, Ooh, come. Come explore Greece and stay at our hotel. Yes, honey.
Yes. All right. I'm with
that. Me too. I think the real problem here, OG, is again with flipping products, it just isn't passive. No.
And again, you have to be an expert in it. That's the thing. It's like if you're not the expert in.
Baseball cards, you're not gonna be able to decide whether or not you're acquiring it at a good price or, or selling it at a good price. I don't know. I've kinda went down a rabbit hole on, uh, sneakers. Apparently there's a whole subculture of people who like to trade sneakers. I've apparently, I wear them and, and then throw them away.
But apparently you're supposed to buy them and keep them and then sell them sometime later. But, um, I, I was just amazed by it to people who like the smell of your feet. Yeah, exactly. I guess, I don't know. Oh, stop. That's a whole different, that's a whole different subculture, Joe, the, uh, the feet thing, whatever you're into.
But, um, but I was just amazed by like, you know, they're, they're showing this guy in this, uh, conference center, whatever, he's got this big auditorium and he's walking. He's like, oh, those are the Nike 1986 da da da da da da. And Oh, that, oh, he wants the, he wants 1 75. No, it's too much. I take 1 25 for, that's a good price.
He knows everything about that business. And so he can make educated decisions. You start getting into flipping box fans on Amazon. I mean, good luck cuz you're competing against a guy who's the box fan expert. You're not gonna be successful. Chris
Luger competing against Chris. Yeah, absolutely. You know it's funny, there's a uh, couple that, that I met a few times and we, we have to have them on the show.
The flea market flippers. Dr. Do you know them? They, uh, the flea market nice people, they'll teach people how to do it. But I think about what you're talking about og they know how to go to a garage sale and know what's actually worth something and what is not. Yeah. And that takes some work.
There's like a 90 10 rule, right?
90% of people are gonna fail and 10% of people are gonna succeed at any of these ventures. And so the key really, I hate to, I'm gonna ruin the whole show here, Joe. I don't mean to, but the key then is really to. Without taking much risk. Explore a bunch of different ventures to see if you happen to have the skillset to land you in the 10%.
Are you a 10 percenter?
Are you a 10 percenter? I mean, yeah, like some people are just gonna be more successful than others. Some people have the skillset, some don't. And if you don't know what you have the skillset for, it's just a matter of trying a bunch of things in a low risk way.
Good news is it took till the 27 minute mark for this particular episode to be ruined, so that's good.
It's usually my job. Usually we're there at the, we're there at like the four minute mark, so luckily we waited this long. Hey, in, in the second half of this, I do wanna talk about what are your favorite passive, or even, you know, let's go into leverage. If we say nothing except for equity investing is truly passive.
And another question, should we actually be seeking passive income? Is that something that we really should be doing? If we could go for other ways of, of bringing in extra money instead. And then, um, what are the best ones we think that we've got? But before we get there, at the halfway point of every Friday show, we have this year long competition between our three frequent contributors, OG and Len Pezo, who's not here today, and Paulette Perha, who has one more week to go.
She'll be back next week for her farewell episode before Paula Pant actually comes back. So, playing on behalf of Team Paula, Paulette, Naima, that's gonna be you. And then Doc G, you're gonna be playing on team Len Pezo today. So Naima, I've got some good news and some bad news for you. Which one would you like first?
Always the bad
news.
By the way, how you feeling? We're we're at almost a halfway point. You feeling good?
I've only had like five contractions during the episode so far.
Are we gonna drop a baby on this episode? Because, because we only have like 25 minutes to go. So you gotta get those contractions moving because we need some rainy ratings.
We'll be very interesting cuz she would come out, but first, and that would not be great for your rings. Oh,
uh, the bad news, the bad news is you're not in first place. You're in second place. Which by the way is also the good news because when Paula was here before Paulette, uh, she was always in last place.
Paul Paula's super smart and horrible at trivia, it turns out. But Len has six. So Doc G, that means you're gonna go first always Naima slash Paulette. Paula going second. You have five points, og. In a rarity in third place with four.
I
haven't been here a while. What's gonna change? Is leg gonna pull away?
Will Nasima help team Paula move into a tie for first? Is OG gonna get back in this year? Well, we need some trivia to find out. Doug, what do you got man?
Hey there stackers. I'm Joe's mom's neighbor Doug and a big happy birthday today to actor Rami Malach. I remember all the good times Romy and I have had together over the years. My old pal love him so much. I remember Rami starring and Mr. Robot and you know, I watched the whole thing. We both had fun with that one or the time he was in the Pacific and I watched it also.
Great bridge builder for our relationship. But today's question is about his role as Freddie Mercury from Queen in the film Bohemian Rhapsody. The song written by Mercury is, I like
to look on DEC's
face like, oh God, no.
This is right up her alley. I'm sorry, Doug. She's like, oh no.
Can I keep going, Joe?
Yeah, go ahead. I'm sorry. I mean, this is my time. Really Like the spotlight's on me. This is, I will mute my mic. Okay folks, the song written by Mercury is largely thought to be his way of coming out while the song was published in 1975. Mercury had begun it earlier, but the question is this, how much earlier what year did Freddy Mercury begin writing Bohemian Rhapsody?
I'll be back with the answer after I go tell Joe's mom. I'm just a poor boy. Nobody loves me.
He's just a poor boy from a poor family. Isn't that what I'm supposed to do at the end of that? Yeah.
The only reason why I even know about that song is Wayne's World. We should tell you something. So that's where we're starting from here.
Well, the, the only reason we're quoting it is because of the fact that Wayne's World's in mom's basement. So there's the bridge right there in Nasima. No, just like we are. Uh, so, uh, doc G Song appeared in 1975, but when did Mercury begin? So, writing it,
I'm figuring that he probably wrote, started writing this in his teenage angsty years.
My problem is, I have no idea how old he was in 1975 when it came out. So let's guess he was in his, somewhere in his twenties. I don't know. So I'm gonna say it happened in his teens, I'm gonna say 1963. 1963, long cold winter, and he started writing that when he came to terms with his own sexuality. Wow.
Naima, what are, uh, what are you thinking?
Well, this is all before I was born, so, because I'm glad you clarified that. I'm like, multiples of five.
Hey, for
everybody. I'm not that old, just to let you know.
So, uh, I'm not that old in the whole scheme of things, but I'm old to be pregnant, so there's that. I'll give out.
I'm on the elderly side here, but because this was like six years before I was born when this song came out, but I like multiples of five. I'm just gonna round down to 1970.
So OG we got 63, we got 70. This was a big, uh, money maker for a queen.
Yeah, I wasn't following any of that. Um, so it's just, I basically gotta pick some time around that, say a year.
So pick, pick a year. Um, uh, the odds tell me I need to take all of the downside. I'll take every minute behind Doc G's time of, uh, 1963. So 62.9. You said
I think you're gonna win this one. Yeah. You said 60. Think you're gonna win this one. Yeah, I said
Okay. 62.99 and down.
It's only interesting if it was much earlier than we thought.
Yeah, it sucks. It
feels really thoughtful, doesn't it,
doc? Yeah. Well, I'm, I'm the, see this is the problem. When you go first is you anchor everything. I know
it's not. You're a hundred percent. Yeah, definitely. Trust me. I know. Mm-hmm. Trophy's, right? Well,
we got 12 years earlier, 13 years earlier, and five years earlier, so who's right?
We'd love to let you know, but we'll do that right after the break. Be right back. Oh.
Doctor, you kicked this thing off by saying that Freddie Mercury started writing Bohemian Rhapsody in 1963. How you feeling now that everybody else is locked in their guests? Oh, I'm,
I'm as usual, I'm feeling screwed, but I couldn't be that far off. Right. So it can, it's only a matter of years. But you know, I figure you asked this question cuz it was either he started thinking about it right before he wrote it or he started thinking about it way before he wrote it.
So I'm guessing that OG might have won this one.
Naima, what do you think? Are you on that train? Think OGs got it.
You know, I'm just here for a good time. Not for a long time. So I don't know.
She just described college for me.
Oh, I thought for you college was good time. And long time was it all? It was the best seven years of my life. Getting that ba Yeah. Og. Feeling good. You've got the under. No. No, not at all. Feeling good? Well, Let's see who our winner is. Doug, uh, what's the answer?
Hey there, stackers. I'm Resident Galileo expert and lover of Fat. Bottom Girls Joe's. Mom's neighbor, Doug. Hey, look, it's just a queen song. Gen Z. Calm down. When Elton John first heard Bohemian Rhapsody before it was published, he was asked if it should be on the radio. He answered, are you mad? Thinking the song was too long and too weird?
Queen's publisher was pushing another future hit called You Are My Best Friend. As the song DJ should play and forbade them from playing Rhapsody. But British DJ Kenny Everett heard the tune and accidentally played it 14 times. Over the course of two days, his finger probably slipped. One source said, and the rest is history.
E M I Suits finally relented when everyone began asking for the song and it became a huge single earning. Tons of, not Benjamins, but pounds for the band. But all of that happened in 1975. The question was, what year did Mercury begin writing it? He was in college when he wrote Without Music, mama. I just killed a man in.
I'm not gonna tell you what year just yet. I will tell you that OG is really getting comfortable in his last place spot. He was six years off. Uh, doc G, you sucked, but not quite as bad as usual. You were just five years off. Nasima came in just two years off with her guess of 1970. Hey, because he started writing the song in 1968.
Hey,
Well, did I win though?
You did win.
Wait.
She was like, wait a
minute. She's watching Doc G and og and going, I don't, it looks like somebody died, so I'm not sure that I won. Congratulations.
You won. You know, win it for the ladies. Hey,
a great year. It's a year when all the cool people were born, by the way. 19. Okay, cool. Just fyi.
Yes. Uh, fantastic. So, team Decima, Paula, Paulette moves into a tie for first. OG now two behind the leaders. What's up with that? Doug?
Yeah, the world
is upside down. Can I just say this is like the second time I randomly just won, so you know, I really think I'm really lucky here, baby. I should just go play the lotto.
That's passive income. That's passive income. I tell you.
That's passive. Let me tell you something. And we love to
play a good model. Let's a flex or anything, but I'm really good at the stacky Benjamins trivia. Know? Yes, you can brag to everybody, you know. No, we did you a favor by letting you in to see, but if you do us a favor and have a baby on the show, so we get the ratings out.
This is a two-way street here, girlfriend, come on. Yes. Speaking of time for the second half of the show, this is the part of the show where we are going to dive into our solutions about what we. Really think is the key behind either good passive income streams or even good leveraged income streams. One of the things you should think about, this section of the show is brought to you by deposit accounts.com nasima.
You know what happens when you go to deposit accounts.com?
You get to deposit money into an account? No,
uh, no. You actually look at those CD rates, those checking account savings, account rates that you get, money market rates that you see at banks, and the one you're banking at probably isn't the best. So if you go to deposit accounts.com through LendingTree, you'll find them all ranked head-to-head and you can find a better savings account for you.
Go to deposit accounts, deposit accounts.com today. Easy for me to say, all right, second half of the show. Let's think about this. Naima, let's start with you. How should we best think of passive income streams? Like if we're truly looking for real? I don't know if real passive income stream, but let's be.
Let's be more realistic. What should we be looking for? I
think what Doc Chi was talking about as far as like front loading, a lot of work. Is something that you should think about for short term, I mean for long term gains, and sometimes it's not even the income, sometimes it's the skills that you acquire in learning about how to do whatever project you're working on.
So, And I also think there are a lot of great resources out there for passive income. I love Nick Loper, side Hustle Pro. I love my boy Cody Bierman. He is like the king of passive income. So like if that's really something that you're, you know, chasing after, there's great resources of people who have done a lot of that front loaded work that you can learn from and see if this is something for you.
But I also think that a lot of us are part of this fire movement and in some kind of ways we can say that that's like the ultimate passive income, right? Because you're striving for this fire number and you know, we're not gonna have to work, we're gonna let our investments pay for our living expenses down the line.
But we know in that that we do have to. Work these years to accumulate that wealth, right? Yes. And so that's with, that's the way that you should look at earning passive income if that's what you wanna do. And just like OG was saying, like don't use it as a short term solution to your problem because there's probably something a little bit better.
Like the easiest thing that I could do is just pick up a extra shift. Cuz believe me, in those four hours extra that I work, I'm gonna make way more money than I will in trying to write a ebook, publish a ebook, put it out there, market it, all those kind of things, you know? So, Yeah, I'm on the page of just, it's passive, but not really.
No, no. Right. Well, that's what I was gonna say. Naima, everything you said, you're like, okay, picking up an extra shift is good. You'll make a bunch of money per hour using skills you already have. When you talk about Cody site, you talk about Nick Loper site, both of those are side hustle sites. There's no passive there.
You, you said over and over to me, and this is my interpretation. Just get rid of the word passive. Yeah, yeah, yeah. Doc, you're, you're not, so, yeah,
I mean, I think, listen, passive income, this idea behind it actually is very good for two reasons, right? One is I think we should try to diversify our income streams, and if you have a paying nine to five and you're doing well with it, if you can add in a diverse income stream, it's never a bad thing, right?
You lose your job, what have you. That's one part. The other part is look, In our lives, we don't have much chance for exponential growth, and if you happen to be one of those really 10 or 5% really successful passive income people, you can actually get exponential growth and make a lot more money. So I think passive income is good.
I generally have three big rules about it that I think make it much more manageable. So if I'm gonna look at passive income, because I like those two things that can provide me a, I'm gonna look at low cost startups. So whatever I'm doing, it should cost me almost nothing to start, or very little, right?
Starting a blog and trying to monetize it. Really, I want maybe sweat equity, but not actual equity. So that's one thing. Then the other thing is I think you've got either. Look at the leverage you already have. So do what I call a lazy side hustle, which is a side hustle that uses the skillset you already have.
So I got into a bunch of medical side hustles cuz I had already done the work and paid for the education. So it was really easy to jump in and do medical directorships and things like that. I was already trained to do so I was leveraging the skills I already had. That's one. Or you go the other way and you go after something you're passionate about.
So even if you're not successful, it's kind of a passion play and you're using your time well regardless if you're successful or not. So I think if you use some of those rules, you can create some guardrails and make passive income
reasonable. I don't like the low startup cost one. Yeah. Well. Well, well, and here's the reason why.
If there's almost no barrier to entry, you've got a ton of people you're competing against. And so a lot of people go for that low startup cost and that means you're gonna have to hustle your ass off to make anything because a lot of broke people are chasing that same stick. I don't think
the money is the thing that keeps people from being successful business people.
It's the know-how and the work and so yeah, you could say that, but I don't think that's what's holding people back. Cuz any fool can go out and convince someone to give them money or take a loan, or take a loan on their house or sell their car. I mean, people do it. Go into credit card. I mean, you can take your credit card in and get a $20,000 loan from your credit card.
So here, here any fool can do that. Oh, which you really, what really makes someone successful is not the money, it's the, you know, willingness to
work at it. Yeah. Have you seen the success rate of a McDonald's franchise? I bet it's high. Very high. It's incredibly high and it's about one and a half million dollars except to get in
Doug.
Very high barrier to entry. I like that you used that phrase, Joe, because there are two major barriers that to any success. It's either a huge amount of time or a huge amount of money. If you don't have one of those two things as a requirement, then your odds of being hugely successful or low because you'll have enormous competition.
So you should look at those as good things if you're willing to put in either a huge amount of money or a huge
amount of time. But I think the whole thing is that people don't wanna put in the time, and that's what people think about when they think about passive. It's like, what can I do to get to this and the shortest amount of, to get money in the shortest amount of time without doing that amount of work.
And so, yeah,
that's, I think that's why Nasima, the key here is actually to sell to people who think there's passive income and tell them that you've got the trick,
that's the passive income itself. That's
it.
That's
it. Yeah. So we,
we, we kind of hear, I mean, whether it's Instagram or wherever, we hear passive as synonymous with easy.
Mm-hmm.
Yeah. Yes. I mean, look at all the people selling that Doug said A smart thing.
You better get, you
better record that. Yes. Oh, wait, we are lock that in. That's his allotment per quarter. That's his second quarter allotment is in, can't do that again. Doug. Yeah. Actually,
it's a really important point because a lot of these people who are falling for the passive income trap are actually also falling victim to passive income porn, which is pretty much what Facebook and Instagram often are.
It's other people making money on you thinking you're gonna learn how to get passive income. That's a big point. He
said sexuality and porn. In the same episode, Joe,
we got, whoever's got that bingo card settled down to the races. Yeah. Which is why
I stopped going on Instagram, Twitter, and Facebook. Yeah, a hundred percent
for that race.
Yeah. Because of all the snake oil. Yeah. Yeah. I mean, just, well, and I wanted to talk to you og. Yeah, go
ahead. No, I was just gonna say the, the FOMO and the like, Oh my gosh, there's always a bigger, better thing to do. I have enough of that going on in my life, right? Like I'm, I'm an expert at spending money and like striving for the next thing.
I'm really good at those things. I don't need motivation and I don't need to see that there's 700 steps between me and Yellowstone Club or something like that, right? It's like, it was just very distracting. So I just, uh, I just took it out, took it outta my life and it's life's much better, honestly.
I wanna stick with you for a second because I also want to bring in your knowledge of taxes because I feel like there's also people that are, like, I see people chasing the dividend strategy who might be in a high tax bracket, and they're doing that in a brokerage account, and all they're doing is creating friction when they could be going for capital appreciation instead.
Like I sometimes think, oh gee, that this idea of spinning off income if I'm not gonna spend it, might be kind of wasteful. What do you think? Well, I
think the biggest component of all of this stuff is taking advantage of what you're already good at. Take advantage of the things that you're already an expert at and use the resources that you have.
To explore these other things, right? Like the idea of passive income. I Doug you said this great. That, that it, I'm gonna say that again. Doug, you said this great. Yeah, I did. Just so much. You can get a couple attaboys there. Wow. But passive doesn't mean simple, right? Like, we think like, oh, well, pa like, I, I'm gonna make this simple.
Financial planning is not simple. It's complicated. You can do simple things, but for it to be unique for you and to work out specifically for you, you have to work at it. And it's, and, and all of this boils down to make good decisions about what you're really good at, spend less than you make and invest the difference.
When you start doing that, the problem is, is that the payoff is way in the future. You just don't get to see the compounding results. You don't get to see the impact of, of all, of the years of success and hard work until the end. And what you see, we were talking about social media for a second. What you see is the end of everybody else's success.
You see Grant Cardone going, I just bought a G six 50 for a hundred million dollars. Well, yeah. Yeah, he did. He's 60 years old and the dude's been hustling for 40 years. Like you could do that too if you started when you're 20 and worked 80 hours a week and slate it. It's possible. You know, you see Warren Buffet is like, I got a hundred billion on Warren Buffet.
Okay, cool. But at 50, he wasn't the same guy. He's had the power of compounding in time, which is the number one. Impact filter on all of those things is just time. So all of these things you can be successful at, you can be successful at real estate or stock investing or dividends. And yeah, some of the friction that you mentioned is taxability of that and being smart about those things.
But starting with what are you trying to achieve and then working backward, I think a lot of people will get to do more of what I'm really good at, make some extra work, the extra shift. I don't have to go try to learn how to drive Uber. I'm already a really good nurse. Like, just go do that for like one other day and you'll be fine.
And it's not a life sentence either, right? It's like I can do this for a period of time and then, and then let off the gas. And the key is, is to save that excess. What we do habitually across our country is we go, I'm gonna go hustle, I'm gonna go work, I'm gonna go make some extra money. And oh, thank God I made 200 grand this year, spent 2 0 5.
But damn, it was great, you know, making 200. Now I gotta hustle a little bit more. Next year I wanna make two 30 and I spent 2 37, but, but I made two 30. You know, we, we gotta freeze it at spending 150. Go make 300, save the one 50 for a couple years. You're good. It's easier said than done. I know. I think that is
a great place to leave this discussion.
Way to put a pin on that og. Oh, well almost finish it. I, I do have one more question actually. Which is, uh, Naima, how you feeling? Because we got like three minutes of this left, so we gotta get
Please. Not quite,
not quite there guys. Not quite there, you know. Damn it. My third baby, I could drop it like it's hot, but we not, you wouldn't even know it happens. We, we not there yet. Sorry. Unfortunately.
Oh, bummer. Well, well just relax. We're gonna, we're gonna see what everybody's doing in their neck of the woods and we'll come back to you in a few minutes.
So just keep breathing, just breathe and uh, baby, we can get this done. Uh, og let's find out what you're doing this weekend. We've got big weekend. Weekend before the big weekend.
Big plans. Well, this is our big weekend. I mean, next weekend's, everybody else's big weekend. This is our big weekend. My daughter's birthday party.
Son's confirmation. Graham and grandpa times four are in her house. Holy cow. It is. This is a level four scotch weekend. That's all there is to it.
Ah, we'll have our guest of honor go last. So what's happening at Earn an invest this uh, coming week there, doc G. So
Earner an invest, we basically, let's not talk about what's coming up this week.
Let's talk about what just dropped right now, which is the episode with Christine Bens and yes, our own Joe Saul-Sehy. And we talked about safe withdrawal rates and whether we should have a fixed strategy or a variable strategy, a highly stimulating conversation. And coming up this weekend for me personally as my son is graduating from high school.
Nice. Alright,
fantastic. And he's your show editor as well? He is.
He is the editor for Earn Inves. So,
What are you gonna do when he leaves?
Obviously editing you can do from anywhere and he's so darn fast at it that I think he'll be fine still doing it and he needs the money cuz he just bought a car. So all that being said and done, I think he's gonna continue to cover my editing needs, but more importantly,
it sounds like Doug keeps reminding him of that, you know, you're still gonna need his money.
But
more importantly, he's like our tech support in the house and we're all clueless without him. So we are screwed when he leaves. The minute the cable, the TV goes out, something becomes undone and he's got it. So like jacked up in so many different ways that we're in trouble.
Oh no. Doc G's like, uh uh.
Hey son, what is this cable running from the neighbor's house? And why do I have 187 new channels? Talk about passive income. Oh,
that's right dad, I found all this copper
on
the bottom of people's cars.
What is catalytic converter and how much do they sell?
Nasima thank thanks for hanging out with us.
Thank you for having me. You're not gonna ask what's next for me Cause
I know I, you already was just,
I was gonna politely Well I do know what's coming. It didn't baby, it didn't come, it didn't come soon enough to Seema. However, let's not ask about you cuz I think we got that one wrapped up.
What's coming up at financially intentional?
Well, let's talk about me cause I'm having a birthday coming up. So let's say, all right, happy birthday to me and I'll try not to have a baby on my birthday, but I'll be fine sharing my birthday cuz I think it's an incredible day. But for financially intentional, we are just being intentional about just living, which in right now, in this season of my life, I'm focusing on having a baby.
So what you see is what you get and what doesn't happen is that happening. So, There might be a podcast episode there, maybe not. There may be some social media content there, maybe not. So, um, we intentionally having a baby over here and financially intentional, y'all can all share in that joy with me. Did you just
say that in this season of your life, what you see is what you get?
That's it.
How
the Is that different than the Naima before?
Cause I think that's been used since
the beginning. Has it been?
It should be because, uh, that's it,
Naima. If you need a spelling clarification for Doug, for the birth certificate, just talk to me after the show I can help you out with.
I'll
keep that in mind.
You'll be surprised to learn. There's two S's, which is just twos
ridiculous. The end of Douglas. Yeah, right, right after the a. Ah-huh. That's right. Wait, what? Wait, what?
Wait. You said there are two assets in, I said right after the A. Right after
the A, which is true. Well, all of it's true. Yes. What a
jerk. If he was not gonna have a baby on this show, we should just go ahead and end it.
So Doug. Tell everybody, what should we have learned today?
Well, Joe, here's what everybody should have learned today. First, take some advice from our panel when comparing passive income opportunities. Dive into both of those two words. How passive is it really? And if someone else is doing all of the work, is it truly an opportunity?
Second, take it from dot G's patience. Be sure you're applying your time and expertise to the things that provide the biggest return and keep people alive, doc. But the big lesson, don't tell Joe's mom that someone else is queen. When that woman yells off with their heads, she ain't kidding around.
Thanks to Naima McElroy for joining us today. You'll find her podcast financially intentional wherever you are listening to us right now. Thanks also to Doc G for hanging out with us. You'll find his podcast, our Sisters show, the earnin Invest podcast. Also, you know, wherever you're listening to us right now, go subscriber.
Follow both. We'll share links in our show notes at Stacking Benjamins dot com. Thanks also to OG for joining us today. Looking for good financial planning. Help head to Stacking Benjamins dot com slash OG for his calendar. This show is the property of SB podcasts C copyright 2023 and is created by Joe Saul-Sehy.
Our producer is Karen Repine. This show was written by Lacy Langford, who's also the host of the Military Money Show. With help from me, Joe, and Doc G from the earnin Invest podcast, Kevin Bailey helps us take a deeper dive into all the topics covered on each episode in our newsletter called the 2 0 1.
You'll find the four 11 on all Things Money at the 2 0 1. Just visit Stacking Benjamins dot com slash 2 0 1. Tina eichenberg makes the video version of this show. Once we bottle up all this goodness, we ship it to our engineer, the amazing Steve Stewart. Steve helps the rest of our team sound nearly as good as I do right now.
Why to chat with friends about the show later? Mom's friend Gertrude and Kate Youngin are our social media coordinators, and Gertrude is the room mother in our Facebook group called The Basement. So say hello. When you see us posting online to join all the basement fun with other stackers, type Stacking Benjamins dot com slash basement.
Not only should you not take advice from these nerds, don't take advice from people you don't know this. Show us for entertainment purposes only. Before making any financial decisions, speak with a real financial advisor. I'm Joe's Mom's Neighbor, Doug, and we'll see you next time back here at the Stacking Benjamin Show.
All right. So Joe is not participating in our after show because he also doesn't believe in high quality internet in the basement. So, um, his, his 1 1, 1 1 megabyte download speed just really didn't, uh, keep up today. Um, but I wanted to talk about passive income and MLM stuff. I was thinking about my kids and my kids' friends when we first joined a golf club.
So we were 30 something and we had this country club by us and it was really cool cuz you could just go, you know, you play golf, you do your thing, you can, oh, hello Mr. Og, Mrs. Og, you must want another cocktail. You know, and it just kind of all. Well, my kids figured out it was much, what's that
privilege?
Much? Yeah. Holy crap. Oh, on the golf
course. Okay, just stop. You know, we were just ride by a country
club like Doug's never been to a a country club. This is not about this, damn it. Settle down. So I'm talking about passive income. So my kids figured out this is a really fun place to hang out with their friends.
You know, they had a pool like, you know, and they could do whatever. And so my son, in his infinite wisdom realized that every time he went up to the little front thing, he could go, Hey, could I have a cheeseburger? And they'd go, sure. And they'd make him a cheeseburger and they'd go, Hey, can I have a ice cream?
And they'd go, yeah, sure, here's some ice cream. And so he had his friends come over one time and he says, Hey, for a dollar I can get you a cheeseburger. And his kid and his buddies were like, sweet. So my son would collect a dollar and he'd go order a cheeseburger for a dollar. I can get you an ice cream.
I. And so at the end of the month, they send you this bill, right? And the bill, the bill says that, you know, we had 71 hamburgers, you know, over the course of a weekend. I'm like, what the heck? You know, and the price isn't a dollar, the prices, you know, retail the price. And I'm like, this can't be right. And they said, no, no, it was one of your son had that big party.
And I said, huh, son had a party party. Interesting. So we went and chatted with him and he's like, no, dad, no. You don't have to pay anything. You just, it's just, it's just all part of the thing. In fact, in fact, get this dad, my buddies paid me to get this. I got all this money to give him these cheaper. So he had quite the passive income scam scheme.
Going on using my credit card, basically. But the similar thing happened with my son in, uh, in Apple Pay. And he, he, yeah, he was just like, oh, I can just hit this little Apple Pay thing at the vending machine. I get a bag of chips every time I want. So, Hey Joe,
welcome back. What did you do with that fixed stack of Singles OG that he handed over to you?
Nuk have an
idea.
None your business. None your
business. I just thought I'd go for a away for a while because, uh, if Nasima is not gonna have a baby on the show, then we might as well just, just cut it right
there. Scrap
it.
Just end it, scrap
it. Yes. We just talked a little bit about my kid's passive income strategy, Joe, and um, it evolved them buying food from the country club for their friends and charging them a dollar, collecting the cash, not giving it to me.
So that's awesome.
So you buy, you
buy the food. Did they take the money? Well, they didn't know I was buying the food allegedly. They just, they just, no, no, dad, every time you go up there, you can get anything you want.
It's amazing. Yeah. It's really, this place is
incredible. Have you ever been pitched an MLM though?
I was, I was part of an Amway pitch when I was in college. My, one of my roommates tried to, like, he did the whole meeting and tried to pitch us on Amway. Yeah,
but how did that begin? Because it always began with me where they wouldn't tell you what they wanted to meet about. It's like, oh yeah, why don't we go have lunch?
Oh, cool. Sounds good. Yeah, I got this idea. You never say the company's name, right? I got this idea. I want to pitch. Okay, great. Yeah. What's the idea? Oh, I'll just tell you when we have lunch. Yeah.
It was something, it was something like that. Don't worry. He got all the roommates together and he did his Amway pitch and it was selling cleaning supplies and, and no one did it, but, but yeah, he tried to get us on
it.
Yeah. I sold knives in college. As a victim of ml, like a
Cutco Well cut. Supposedly Cutco is not,
it wasn't Cutco. I can't remember.
Coco's not supposed to be. Those are good products. Yeah. Yeah. But, uh, no, I mean I couldn't find a part-time job and I answered an ad and uh, yeah, I got totally scammed on that deal.
They claimed you were gonna be selling to restaurants, you know, and it was all high volume stuff. And really you had to go sit down with, uh, sit down with people in their homes. And actually the big scam was you were sup even if you didn't sell anything, you were supposed to have gotten paid something.
If you sat, if you had 10 sits for every 10 sits, you were getting some amount of money. I can't remember what it was. That's interesting. And so I thought, you know, I wasn't selling a ton. Little bit, but not a ton. But I had all these slips and when I turned them in, na seemi, you're gonna snap when you hear this.
This was a while ago, but they didn't pay me. And I said, why not? And they said, well, the sits only count if you sit with the head of the household and you were sitting with the housewives this, and they are not
head of the household. Listen, honey, that is the head of household, household. Like I, I am pretty
pissed.
I'm winning thinking about it. Mm-hmm. And, uh, oh yeah, when my mom heard that, who had a huge chip on her shoulder
anyways and Doug couldn't figure out why he would have to try to sell some Tupperware to the head of the household.
And then the guy suddenly died. And my mom's claim she wasn't involved. No, I'm kidding.
But, uh, uh, yeah, that was ugly. Yeah. I made no money and uh, and I got screwed. Slimy the whole way. Yeah.
Yeah. Did you hear about that? There was that, uh, story about the door-to-door insurance salesperson who went up and like knocked on the door. The woman answers the door and she's like, I'm not interested.
And slams the door in his face. So then he knocks again. And the woman answers the door and she's like, Hey, I told you I'm not interested. And she slams the door on his face again. So he thinks for a second he goes around to the back door and he knocks again, like think about the balls to go to the back door and knocks again.
And the woman answers and she goes, what are you doing back here? He's like, I was just gonna see if there was somebody nicer here than that horrible woman at the front door.
Just
come on.
Well I'm having a contraction so
it's over and hour ago I care. This is gonna be a four hour long show cuz we ain't leaving. Get comfortable.
And then what happened?
✕
Join 9K+ Stackers improving their money savvy.