You have money in an old 401k and would prefer to have that money in your Roth IRA. Should you make that move? How do you accomplish that goal? That's one of the many letters we tackle on today's podcast! We'll also talk about investing in other countries, differences in investing for men and women, talk through how pensions work, and much more. Our listener letters are always some of our most entertaining and wide-ranging episodes, and you don't disappoint today.
A superstar is in trouble with a credit card company. We'll share strategies to help you handle YOUR debt a little less "fancy" than this singer. Also, we'll talk about some big news for baby boomers, throw out the Haven Life Line, feature some hair-raising trivia from Doug, and more.
Special thanks to M1Finance for supporting our show. Use code "stackingbenjamins" and your first year's fee is waived.
Thanks to LinkedIn for supporting Stacking Benjamins.  Go to LinkedIn-dot-com-slash-sb and get a $50 credit toward your first job post.
Subscribe below.
Show Notes:
<> Open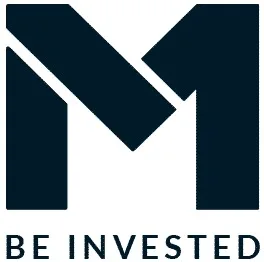 Why compromise with investments when you can use an intuitive, easy-to-use, robust platform? M1Finance combines the power of automated investing platforms with the flexibility of do-it-yourself but more expensive brokers. Be Invested.
LinkedIn 
Thanks to LinkedIn for supporting Stacking Benjamins.  Go to LinkedIn.com/SB and get a $50 credit toward your first job post.
Check out Linked In Job Postings
<4:43> Headlines
<28:21>Doug's Trivia
When did Noah Webster publish his first dictionary?
<32:41> Haven Life Line
Need life insurance? You could be insured in 20 minutes or less and build your family's safety net for the future. Use StackingBenjamins.com/HavenLife to calculate how much you need and apply.
Meredith is about to purchase a home. She wants to buy multiple homes in the future an investment. Any advice?
<14:48> Letters From the Mailbag
Prashant is currently residing in the US, but has access to a fixed deposit account in India that is not taxed. What percentage of the Prashant's savings should go into this account?
Ally recently listened to our "Battle of the Sexes" episode. She doesn't really have a question, she just thinks it's really great we helped shine some light on the differences men and women face in the financial world.
Todd loves our banana discussion in the dessert portion of the show. What the heck is this guy talking about?
Evan and his wife needs some help understanding how pensions and rollovers work.
<39:20> Letters (Part 2)
Caroline wants a second look at her allocation. Equities? Bonds? CDs?
May sends money back home to the Philippines. Could this be considered a donation?

Also, May's friend recently got fired from her job. The friend, who was saving for retirement through Macy's, want to move it all into a Roth IRA. What do the we think about that?
Need help with your financial plan? Use this link to schedule a meeting with OG: StackingBenjamins.com/OG
<> Join us Wednesday
Who did we trick into stopping by the basement? None other than Chris Reining, who retired at age 37. Tune in!
✕
Join 9K+ Stackers improving their money savvy.