What does rich mean to you? Lamborghinis and mansions? Well for Shannon Hayes, it meant something completely different, and she hit the reset button on the common view of "wealth" and achieved something that many may think is a greater form of richness. Shannon joins us today to tell the story of how she and her husband pivoted away from their careers and went back to the farm in search of the life they dreamed of. She talks about redefining what rich means to her and how we can all tune in to our goals and dreams a bit more.
During our headline, the CFP Board is cracking down and proposing stricter punishment for CFP® professionals that do not report ethics violations. We discuss the importance of this and what it means to hire a CFP® professional versus another advisor. We also help Scott during our Haven Life line call and give him advice to keep moving toward his financial goals. And of course, Doug will enlighten us all with his gardening trivia.
Enjoy!
We couldn't bring you three shows a week without our sponsors!
Discover
A big thanks to Discover for supporting Stacking Benjamins! Discover matches all the cash back you earn on your credit card at the end of your first year automatically with no limit on how much you can earn. Learn more at Discover.com/yes.
Business Movers
Listen to the latest episode of Business Movers: Stan Lee on Amazon Music, Apple Podcasts, or listen ad-free by joining Wondery Plus in the Wondery app.
Navy Federal Credit Union
If you're an active duty service member, veteran, D-O-D civilian, or military family member, you can join Navy Federal. That means if you've served in any branch of the military–you can join Navy Federal Credit Union. You could pay no fees, get low rates and rate discounts, plus earn cash back and grow your savings. Visit NavyFederal.org for more information.
Felix Gray
Get yourself a pair of glasses made for the 21st century and designed for modern, hardworking eyes. You have nothing to lose (except maybe eyestrain). Go to FelixGrayGlasses.com/STACKER for the best Blue Light glasses on the market.
---
Our Headlines
---
Shannon Hayes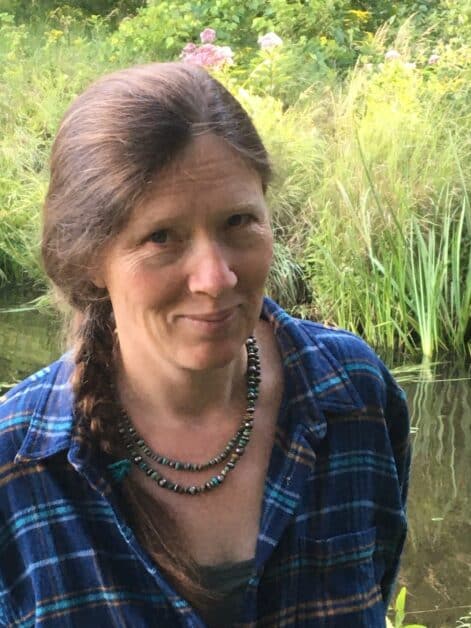 Big thanks to Shannon Hayes for joining us today. To learn more about Shannon, visit her website and get a copy of her book, Redefining Rich, here. You can also subscribe to her newsletter and get a free copy of her Redefining Rich workbook.
---
Doug's Trivia
What is the highest grossing type of gardening flower in the US?
---

Need life insurance? You could be insured in 20 minutes or less and build your family's safety net for the future. Use StackingBenjamins.com/HavenLife to calculate how much you need and apply.
Scott has saved impressively the last few years but still cannot afford to buy a house in Chicago. He is feeling discouraged with his financial situation and wants our advice.
---
Want more than just the show notes? How about a guide with STACKS of related, deeper links?
Check out The Stacker, our email that comes with every Monday and Wednesday episode, PLUS a list of more than 19 of the top money lessons Joe's learned over his own life about money. From credit to cash reserves, and insurances to investing, we'll tackle all of these. Head to StackingBenjamins.com/STACKER to sign up (it's free and we will never give away your email to others).
---
Want more about decision making, goals, and advisors? Check out these interviews we've done!
---
Written by: Brooke Miller
Miss our last show? Listen here: Len Penzo's 13th Annual Sandwich Survey
✕
Join 9K+ Stackers improving their money savvy.