Scarlett Cochran has lived the struggle and overcome it. Today she shares not only how to shrug off all of the self-doubt and short-term setbacks…she also shares her framing of money discussions in general. Life is about more than "the Benjamins" and she'll show you today how to break through with your financial game.
In our headlines segment, we high-five (virtually, of course), Gen Z, who one survey says is killin' it with their savings game. We'll share the highlights and dive into what you can learn if you are just beginning or are struggling to invest.
Of course, that's not all. We also throw out the Haven Life line to a lucky listener and share Doug's mouth-watering trivia.
Deeper dives with curated links, topics, and discussions are in our newsletter, The 201, available at StackingBenjamins.com/201.
Enjoy!
---
Our Headlines
---
Scarlett Cochran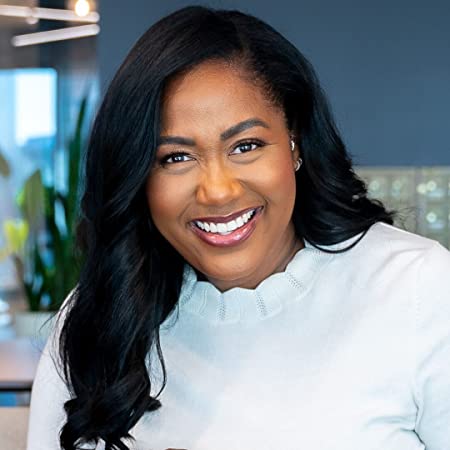 Big thanks to Scarlett Cochran for joining us today. Grab yourself a copy of her book It's Not About the Money: A Proven Path to Building Wealth and Living the Rich Life You Deserve.
Watch the interview with Scarlett on our YouTube channel:
---
Doug's Trivia
What percentage of single people declare that they will never marry? Is it one percent, five percent, or ten percent?
---

Need life insurance? You could be insured in 20 minutes or less and build your family's safety net for the future. Use StackingBenjamins.com/HavenLife to calculate how much you need and apply.
Brett wants to know about real estate tax strategies.
---
Want more than just the show notes? How about our newsletter with STACKS of related, deeper links?
Check out The 201, our email that comes with every Monday and Wednesday episode, PLUS a list of more than 19 of the top money lessons Joe's learned over his own life about money. From credit to cash reserves, and insurances to investing, we'll tackle all of these. Head to StackingBenjamins.com/the201 to sign up (it's free and we will never give away your email to others).
---
Other Mentions:
Written by: Tina Ichenberg
Miss our last show? Listen here: Building Better Relationships (our Valentine's Day Special!)
✕
Join 9K+ Stackers improving their money savvy.