We kick off our Summer 2016 shows with our annual look at theme park with Robert Niles from Theme Park Insider. If you're headed on vacation this summer, where's the hot new rides? Where are the deals? What should you avoid? We'll cover all of that.
BUT if that were all, it wouldn't be the Stacking Benjamins show, would it? OG digs into the Quotacy hotline call from Scott about glide paths. When professionals talk about lowering your risk as you near retirement, what does OG think? I'll bet you find out.
We talk first time homebuyers, mutual funds shuttering, and bring on Doug for some epic trivia. Who knew betting on horse racing would pay so poorly?
Thanks to SoFi and MagnifyMoney.com for sponsoring our show. Looking for a better debt repayment strategy or better financial instruments? Use our hosts' links to save tons on fees and interest.
Subscribe below.

Show Notes:
<> Open

From student loans to personal loans and mortgages, lower your interest rate with a strategy involving SoFi. You need a good credit score to qualify.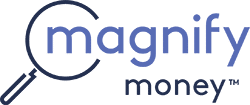 Compare checking, savings, credit cards, and loans before switching. Magnify Money makes it super easy to compare, switch and save.
<5:33>Headlines
<15:00>Robert Niles: Theme Park Insider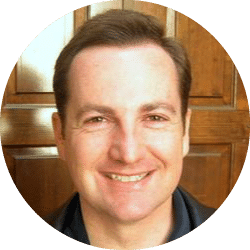 Robert's book on Walt Disney World and Universal Studios:

Theme Park Insider Site: ThemeParkInsider
Follow Robert on Twitter: @ThemePark
<37:35>Doug's Trivia
How much was the purse for this weekend's Preakness Stakes?
<43:20>Quotacy Hotline
Why spend hours with a cheesy salesman when in minutes you can find out how much insurance you need AND get quotes from 17 of the largest companies? Check out Quotacy.com for life and disability insurance.

Scott asks about glide paths toward retirement.
<54:40> Letters
Amanda – Counter to the "wet blanket" who wrote Joe recently
New Grad – New job with RSUs. What should he do?
Anna – Pay off debts or attend graduate school?
<>Join us Wednesday
We'll continue our build up to the American holiday weekend with Everybody's Wine Guy, Vincent Senator, who'll teach us how to work the grill AND pair our food with great sides and wine!
SaveSave
✕
Join 9K+ Stackers improving their money savvy.