Who's excited about Tax Day this year? Anyone? Bueller? Even though this year's tax-filing deadline is pushed back to April 18, don't let it sneak up on you! Today we welcome TheCollegeInvestor.com's Robert Farrington to discuss tax-preparation software. Which one is the right choice for you? Robert shares some of the pros and cons of many of the popular tax-prep programs available and helps YOU pick a favorite.
And what's the state of the mortgage market? With The Federal Reserve on its inflation-destroying/interest-rate-hiking crusade, what does that mean for housing demand and the value of your home? We'll jump into the details in today's headline ripped from the from page of CNBC.
Prepare yourself to be dazzled by Doug's incredible trivia skills and his uncanny ability to tie Women's History Month to his other love – chicken. Our TikTok Minute may leave you reconsidering your life path. And finally we'll throw out the Haven Lifeline to Angela, who has a question specifically for our friend Len Penzo about tax write-offs on his bunker.
Deeper dives with curated links, topics, and discussions are in our newsletter, The 201, available at StackingBenjamins.com/201.
Enjoy!
---
Our Headlines
---
Our TikTok Minute
---
Robert Farrington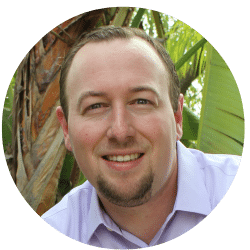 Big thanks to Robert Farrington for joining us today. To learn more about Robert, visit The College Investor.
Watch the interview with Robert Farrington on our YouTube channel.
---
Doug's Trivia
In what state was Colonel Sanders' first Kentucky Fried Chicken franchise?
---

Need life insurance? You could be insured in 20 minutes or less and build your family's safety net for the future. Use StackingBenjamins.com/HavenLife to calculate how much you need and apply.
Angela from Asheville, NC, called in specifically for Len Penzo, and wanted to know if she should pull the trigger and tap her HELOC to pay for an HVAC improvement on her rental property now before rates potentially go up, or should she wait to see if there are any benefits to be had from the then-pending Inflation Reduction Act?
---
Want more than just the show notes? How about our newsletter with STACKS of related, deeper links?
Check out The 201, our email that comes with every Monday and Wednesday episode, PLUS a list of more than 19 of the top money lessons Joe's learned over his own life about money. From credit to cash reserves, and insurances to investing, we'll tackle all of these. Head to StackingBenjamins.com/the201 to sign up (it's free and we will never give away your email to others).
---
Other Mentions
To see Robert Farrington's tax software comparisons, check out this head-to-head comparison piece at his website, The College Investor.
Special thanks to Len Penzo for making a cameo appearance on today's show. He is a frequent contributor to our Friday roundtable shows and can be found at lenpenzo.com.
---
Written by: Kevin Bailey
Miss our last show? Listen here: Smart Money Moves: Building Financial Habits That Last a Lifetime.
✕
Join 9K+ Stackers improving their money savvy.