What would you do if Netflix asked you to be featured in one of their documentaries? Our good friend Paula Pant from Afford Anything was just featured in one! So we stuck out a couple of microphones and asked her to share. So on today's show, she shares with us some of the best advice she gave on the new Netflix special.
Hurricane Ian caused horrific damage across parts of Florida last week. Before the next natural disaster, we're talking about what to do if the next disaster hits close to your area. How do you prepare? What should you focus on? Plus, we'll dive into "better" insurance. Everyone looks at price, but it's during times like that that we wonder, "Am I truly covered? We'll share some ideas. We also answer TD's question about health insurance for entrepreneurs and business owners and Doug will share his trivia.
Deeper dives with curated links, topics, and discussions are on our newsletter, The 201, available at StackingBenjamins.com/201.
Enjoy!
---
Our Headline
---
Our TikTok Minute
---
Paula Pant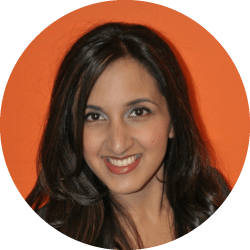 You can find the documentary she was featured in, Get Smart With Money, on Netflix.
Check Out Paula's site and amazing podcast: AffordAnything.com
Follow Paula on Twitter: @AffordAnything
---
Doug's Trivia
Which company was Maxis later sold to?
---

Need life insurance? You could be insured in 20 minutes or less and build your family's safety net for the future. Use StackingBenjamins.com/HavenLife to calculate how much you need and apply.
TD wants to know what options business owners and entrepreneurs have for health insurance.
---
Want more than just the show notes? How about our new newsletter with STACKS of related, deeper links?
Check out The 201, our email that comes with every Monday and Wednesday episode, PLUS a list of more than 19 of the top money lessons Joe's learned over his own life about money. From credit to cash reserves, and insurances to investing, we'll tackle all of these. Head to StackingBenjamins.com/the201 to sign up (it's free and we will never give away your email to others).
---
Written by: Brooke Miller
Miss our last show? Listen here: Let's Fill Your Financial Dream Bucket
✕
Join 9K+ Stackers improving their money savvy.