You've heard the term "get rich slowly"? Today we're inspiring you to jump in the race! Martinus Evans was told, that as a 300 pound-plus man, that he was too heavy to run marathons. His doctor laughed in his face. Today he's been on the cover of Runners' World, sponsored by Adidas, and leads one of the country's largest running groups, the Slow AF Running Club. If you aren't inspired to jump over your fear, lace up your budgeting shoes, and get moving toward your goals today, I don't know how much more we can do to help! He's that inspiring.
Plus, in our headline segment a recent blog post from a popular blogger rubbed us the wrong way. We'll dive into why you should maybe think differently than THIS blogger AND differently than most other people.
Of course, we have an AMAZING TikTok minute that'll show you how the world truly (probably) was built, throw the Haven Life line out to Jon who goes on and on about Doug's mom…and more!
Deeper dives with curated links, topics, and discussions are in our newsletter, The 201, available at StackingBenjamins.com/201.
Enjoy!
---
Our Headlines
---
Our TikTok Minute
---
Martinus Evans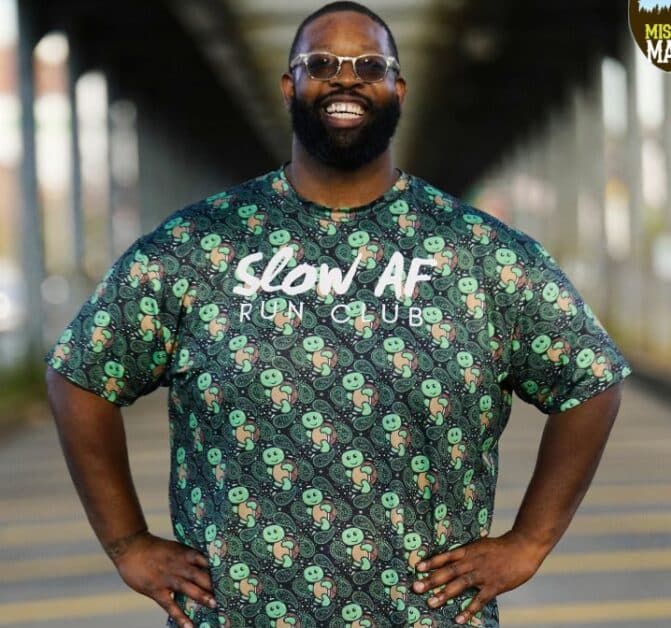 Big thanks to Martinus Evans for joining us today. To learn more about Martinus Evans, visit Slow AF Run Club. Grab yourself a copy of the book Slow AF Run Club: The Ultimate Guide for Anyone Who Wants to Run.
---
Doug's Trivia
An actor and the national spokesman for the Memorial Campaign was integral in finding the funds to make the design a reality. Who was the big-name celebrity that helped solidify the fundraising efforts?
---

Need life insurance? You could be insured in 20 minutes or less and build your family's safety net for the future. Use StackingBenjamins.com/HavenLife to calculate how much you need and apply.
Jon from Coeur d'Alene has a question about retirement investing and a backdoor Roth IRA. Jon and his wife max out their contributions each year through automatic deposits. He believes they will be over the threshold for contribution as a married couple next year. With other retirement options available, how can he stop those automatic Roth IRA contributions, so they don't face negative consequences next year?
---
Want more than just the show notes? How about our newsletter with STACKS of related, deeper links?
Check out The 201, our email that comes with every Monday and Wednesday episode, PLUS a list of more than 19 of the top money lessons Joe's learned over his own life about money. From credit to cash reserves, and insurances to investing, we'll tackle all of these. Head to StackingBenjamins.com/the201 to sign up (it's free and we will never give away your email to others).
---
Written by: Kevin Bailey
Miss our last show? Listen here: Blueprint for Purposeful Living: Designing a Meaningful Life
✕
Join 9K+ Stackers improving their money savvy.