Tired of the constant talk about inflation? Don't tune out yet because we are back with the MOST interesting and fun look at inflation….Len Penzo's annual sandwich survey. He's on the 14th year of his iconic survey and he's here today to share this year's results. Will the BLT remain the most expensive? Len shares the average cost of a sandwich based on his findings, how it compares to the cost of a school lunch, and ranks 10 sandwiches from least to most expensive.
During our headline segment, we take a look at a leaked memo from Bank of America that says they hope Americans will be in a worse financial position in the next year. You read that right. One of the biggest banks in the country is hoping people are worse off with their money. Why? Bigger profit. Joe and OG dive in and share how to be better with your banking. We'll also answer Michelle's question about inflation and deflation and Doug will share his trivia.
Enjoy!
---
Our Headline
---
Our TikTok Minute
---
Len Penzo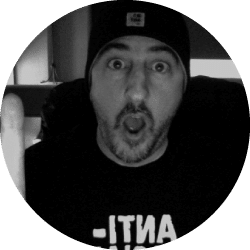 Visit Len Penzo dot Com for the off-beat personal finance blog for responsible people. Take a look at the results of his 14th annual sandwich survey.
---
Doug's Trivia
Of all the bills printed in the United States, how many feature non-presidents?
---

Need life insurance? You could be insured in 20 minutes or less and build your family's safety net for the future. Use StackingBenjamins.com/HavenLife to calculate how much you need and apply.
Michelle wants an explanation on inflation and deflation and why deflation could be worse than inflation.
---
Want more than just the show notes? How about our new newsletter with STACKS of related, deeper links?
Check out The 201, our email that comes with every Monday and Wednesday episode, PLUS a list of more than 19 of the top money lessons Joe's learned over his own life about money. From credit to cash reserves, and insurances to investing, we'll tackle all of these. Head to StackingBenjamins.com/the201 to sign up (it's free and we will never give away your email to others).
---
Written by: Brooke Miller
Miss our last show? Listen here: Streamlining Your Financial Life
✕
Join 9K+ Stackers improving their money savvy.