Mindset. The one thing you can change instantly is to find more opportunities, attract more dollars, and win new income streams. OG and Joe both share their top 5 best mindset quotes and dive into why they believe this outlook is key to winning with your money. Our goal? You'll hear a few old favorites and several that you've never heard before, to set you up for more success tomorrow.
Plus, in our headline segment, we speak with Karl Brauer from iseecars.com about two recent studies they completed. Their researchers looked into which cars were the best value for the money (a combination of long-lasting and discount-priced), and cars that are most likely to last for more than 250,000 miles. We also ask him about the new car vs. old car debate. Which is better to try and buy now? Karl has opinions and the latest news.
Of course, that's not all. We have some trivia from Doug about price fixing (by the government!) and much, much more.
Just another great day in mom's basement! Come join the fun!

Deeper dives with curated links, topics, and discussions are in our newsletter, The 201, available at StackingBenjamins.com/201.
Enjoy!
---
Watch the full episode on our YouTube channel:
Our Headlines
---
Our Featured Topic: Top 5 pieces of advice from experts to create your best mindset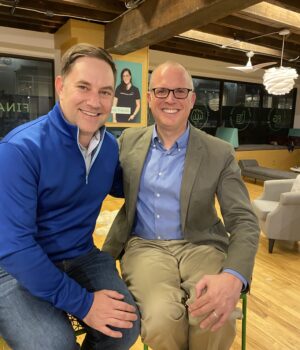 Be sure you're subscribed to our newsletter, The 201, to receive a deeper dive on the topics discussed. It comes out the day following our Monday and Wednesday shows.
---
Doug's Trivia
Which president implemented a 60-day price freeze on all goods and wages in the US?
---

Need life insurance? You could be insured in 20 minutes or less and build your family's safety net for the future. Use StackingBenjamins.com/HavenLife to calculate how much you need and apply.
---
Want more than just the show notes? How about our newsletter with STACKS of related, deeper links?
Check out The 201, our email that comes with every Monday and Wednesday episode, PLUS a list of more than 19 of the top money lessons Joe's learned over his own life about money. From credit to cash reserves, and insurances to investing, we'll tackle all of these. Head to StackingBenjamins.com/the201 to sign up (it's free and we will never give away your email to others).
---
Books Mentioned
---
Written by: Kevin Bailey
Miss our last show? Listen here: Panning for Profits: Uncovering Wealth Lessons from the Old West
✕
Join 9K+ Stackers improving their money savvy.