How much does the truth matter when telling your money story? What about if you were telling the story of a new nation? Turns out, this happens more than most of us realize and today we talk about a famous story from the American Revolution that may be different than you remember. Jeff Lantos joins us to talk about why the true story of Paul Revere's ride might not be what we remember. We dive into how and why the story was altered and how it relates to the modern day. The themes of embellishment, advocating for yourself and community are discussed as it relates to Paul Revere and modern-day.
We are including two headlines today because one just isn't enough for the stories we found! First, we look at a study done by the University of Chicago that charts your attractiveness to the opposite sex based on your height. AND, they tell you how much more you need to earn if you are shorter to be as attractive as someone taller. Yep, you heard that right! For our second headline, crypto is in the news again…and not for good reason. Tether is being investigated for bank fraud and we share all our opinions on that and crypto in general!
We'll also throw out the Haven Life line and Joe gives a behind-the-scenes look at how we choose our guests for the show. And we can't forget about Doug and his cookie-related trivia!
Enjoy!
We couldn't bring you three shows a week without our sponsors!
Geico
Whether you rent or own, Geico makes it EASY to bundle home and car insurance. Go to Geico.com today.
Navy Federal Credit Union
If you're an active duty service member, veteran, D-O-D civilian, or military family member, you can join Navy Federal. That means if you've served in any branch of the military–you can join Navy Federal Credit Union. You could pay no fees, get low rates and rate discounts, plus earn cash back and grow your savings. Visit NavyFederal.org for more information.
---
Our Headlines
---
Jeff Lantos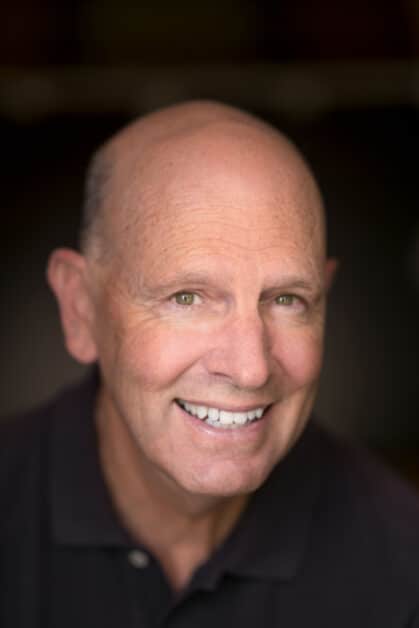 Big thanks to Jeff Lantos for joining us today. Grab a copy of his book Why Longfellow Lied here.
---
Doug's Trivia
What is the most popular type of cookie in the U.S.?
---

Need life insurance? You could be insured in 20 minutes or less and build your family's safety net for the future. Use StackingBenjamins.com/HavenLife to calculate how much you need and apply.
Sandy wants to know how we choose guests for our show and how to recommend someone.
---
Want more than just the show notes? How about a guide with STACKS of related, deeper links?
Check out The Stacker, our email that comes with every Monday and Wednesday episode, PLUS a list of more than 19 of the top money lessons Joe's learned over his own life about money. From credit to cash reserves, and insurances to investing, we'll tackle all of these. Head to StackingBenjamins.com/STACKER to sign up (it's free and we will never give away your email to others).
---
Other Mentions
---
Want to listen to more? Check out these past interviews we've done
Lillian Karabaic joined us to talk about grabbing the reins and taking control of your life and outcomes. Check out that interview here.
Pam Andrews joined our roundtable discussion to talk about how to have those hard conversations in life and negotiate when you need to advocate for yourself most. Listen to that interview here.
---
Written by: Brooke Miller
Miss our last show? Listen here: Stepping Out of Line (with Major General Mari K. Eder, Retired)
✕
Join 9K+ Stackers improving their money savvy.