A million and one money decisions in a day…how the hell do you make the right one???? Between social media and the internet, f— me, there are countless tips and "advice" from strangers on how to manage your money, but absolutely ZERO are really tailored to you. In the basement, we know that information can be powerful if used correctly, and that's exactly why we invited Jean Chatzky and Kathryn Tuggle here today. In their new book (it's geared toward women, but everyone can benefit from it), they talk about the power of information and making informed decisions for our present and future selves. They talk to us about pillars of success, and how you can finally feel more empowered out in the open about your money decisions.
During our headline segment, we'll answer the burning question: "why does my advisor never text me?" It's not because they don't like you. FINRA, one of the two major regulatory agencies, doesn't allow it. We talk about why and the opposite effect it tends to have from the rationale behind it. We also answer Katie's question on the Haven Life line about where to save additional money each month. And Doug will share his amazing trivia.
Enjoy!
---
Our Headline
---
Jean Chatzky and Kathryn Tuggle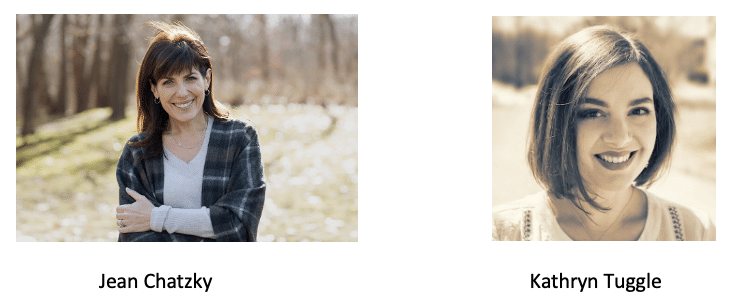 Big thanks to Jean Chatzky and Kathryn Tuggle for joining us today. Get a copy of their book How to Money: Your Ultimate Visual Guide to the Basics of Finance.
---
Doug's Trivia
Which movie premiered on this date, thus marking it as National Geek Day? Was it Star Wars, the original Dune or Lord of the Rings?
---

Need life insurance? You could be insured in 20 minutes or less and build your family's safety net for the future. Use StackingBenjamins.com/HavenLife to calculate how much you need and apply.
Katie is doing all the right things and saving for retirement, has an emergency fund, and is debt free. She still has some money left over at the end of the month and wants to know what she should do with it.
---
Want more than just the show notes? How about our new newsletter with STACKS of related, deeper links?
Check out The 201, our email that comes with every Monday and Wednesday episode, PLUS a list of more than 19 of the top money lessons Joe's learned over his own life about money. From credit to cash reserves, and insurances to investing, we'll tackle all of these. Head to StackingBenjamins.com/the201 to sign up (it's free and we will never give away your email to others).
---
Written by: Brooke Miller
Miss our last show? Listen here: Our Annual 2022 Guide to Summer Fun (with Robert Niles)
✕
Join 9K+ Stackers improving their money savvy.