A pair of eyeglasses can go a long way in managing visual impairments and problems that may affect your daily life. According to an article from the JAMA Health Forum, access to eyeglasses can safely treat 160 million cases of visual impairment and blindness worldwide. And yet, in the US, more than 16 million people are expected to have visual impairment or blindness by 2050. The direct medical fees, the cost of lost productivity, and informal care associated with uncorrected refractive error—or, in most cases, the need for eyeglasses—can cost an estimated $5,377 per person annually. Meanwhile, treating uncorrected refractive error in the US can save more than $87 billion over ten years.

Undeniably, ignoring your need for eyeglasses can be substantially costly for you as an individual and for society. However, getting the proper eyewear to correct your vision problems is a costly undertaking. In this post, we'll look at some of the things you can do to help cut costs on prescription eyewear:

Consider your use case
Getting the right eyewear these days can be overwhelming. Your choice of frames, lens sizes, shapes, and colors can affect your satisfaction and comfort in the long term, especially if you'll depend on your eyeglasses for daily activities like work or sports. To make sure you're spending your money on the proper eyecare you need, it's essential to consider your use case.

For example, only spend money on the lens that would benefit your lifestyle. Different lens coatings will add additional amounts to your eyewear purchase, ranging from $20 for blue light-blocking at retailers like Eyebuydirect to over $80 for anti-glare. Another example is how anti-reflective or anti-glare lenses can benefit those driving at night. In contrast, tinted blue light-blocking lenses are recommended for pilots and marksmen working in outdoor light, as these reduce exposure to light from electronic devices. Knowing exactly what you need will help you save more money.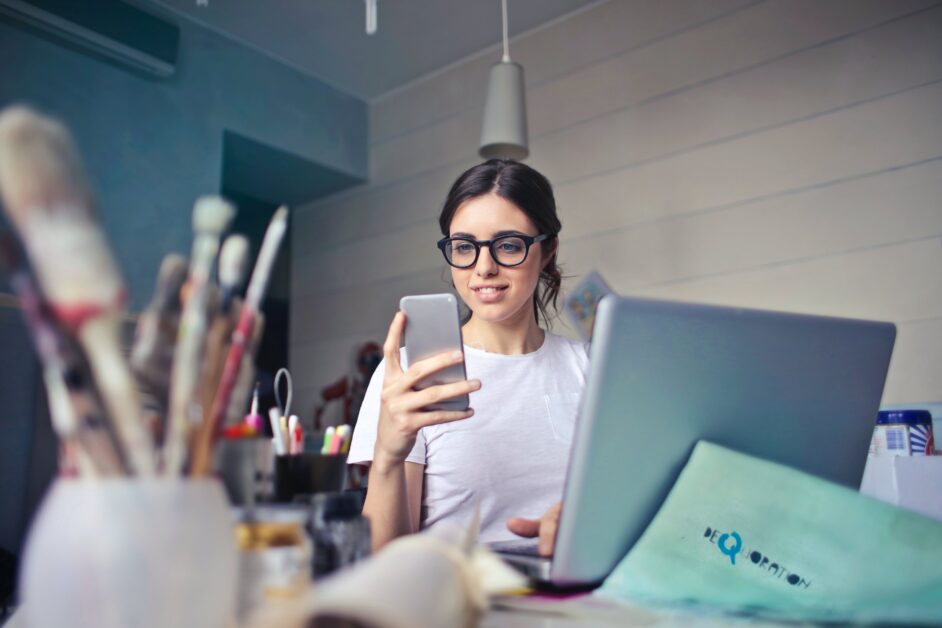 Buy your eyewear online
As online shopping becomes more popular and convenient, you may want to consider buying your eyewear online to save costs. Online and discount retailers can reduce the cost of prescription eyewear by 40% or more and that nearly half of the consumers research glasses online before purchasing, which allows them to make the most cost-efficient choices and shop for value.

Many brands and retailers also often have sales or deals that can significantly reduce the cost of your glasses. Sports performance eyewear brand Oakley often offers discounts on prescription glasses models like the Wheel House and Trajectory. If you're not particular about brands, budget eyewear retailers offer good value for high-quality glasses. Eyemart Express offers budget eyewear and glasses from top brands at discounted prices. You can buy a more budget-friendly frame like the Chic Raya or consider the MK 2181U frames from Michael Kors, which are designer but won't break the bank.

The good news is that most eyewear companies and brands have both online storefronts and brick-and-mortar stores to help accommodate the people who need them. Still, you need to prepare well if you're planning to order your prescription glasses online. It's best to schedule an eye exam before browsing online so you can have your pupillary distance (PD) measurement to ensure you get the right eyewear. Aside from getting the correct PD measurements, an eye exam will ensure your prescription is updated so that you don't have to buy a second pair as quickly.

Use FSA and HSA dollars
Flexible spending accounts (FSA) and health savings accounts (HSA) are savings accounts that allow you to spend on health-related expenses. Both can be used for prescription eyewear and other eye health expenses, with some differences, such as the maximum amount you can contribute each year. For HSA, your unused contributions roll over year after year, while FSA contributions typically must be used by the end of the year.

Major prescription retailers accept these options when purchasing prescription eyeglasses, prescription sunglasses, and prescription contact lenses. These funds can be used whether you have vision insurance or not. And with an FSA or HSA debit card, you also won't need to submit a reimbursement form to your insurance provider, so it's much more convenient. Whether you need single-vision, bifocal, progressive, or reading lenses, they're all eligible expenses, so be sure to use your FSA or HSA resources.

Buying prescription eyewear can be pricey, but there are many ways to cut costs without compromising quality and style. Other than considering these tips when shopping for eyewear, practicing financial self-care can help you ensure that you're spending your money wisely when looking for new frames or lenses. Tracking your spending, saving your funds, and accommodating for emergencies can ensure you have enough for your eyewear and other essentials, leaving you with less to worry about.
✕
Join 9K+ Stackers improving their money savvy.