Lauren Greutman tried to spend her way to success…and failed BUT her pain is your gain because she's sharing her story today. Not only did she climb out of debt, but now she helps TONS of people learn to be savvy shoppers, save, and avoid money missteps.
Also, in our headlines, we share some scary statistics about your pay check and about the future of index funds. We also take a great letter from Jason about using his Roth IRA as a college fund and one from Lenny showing off some snazzy show art work. Of course there's still Doug's trivia and much, much more.
Thanks to MagnifyMoney.com and SoFi for sponsoring our podcast.
Subscribe below.

Show Notes:
<> Open
<3:29>Headlines
<>Lauren Greutman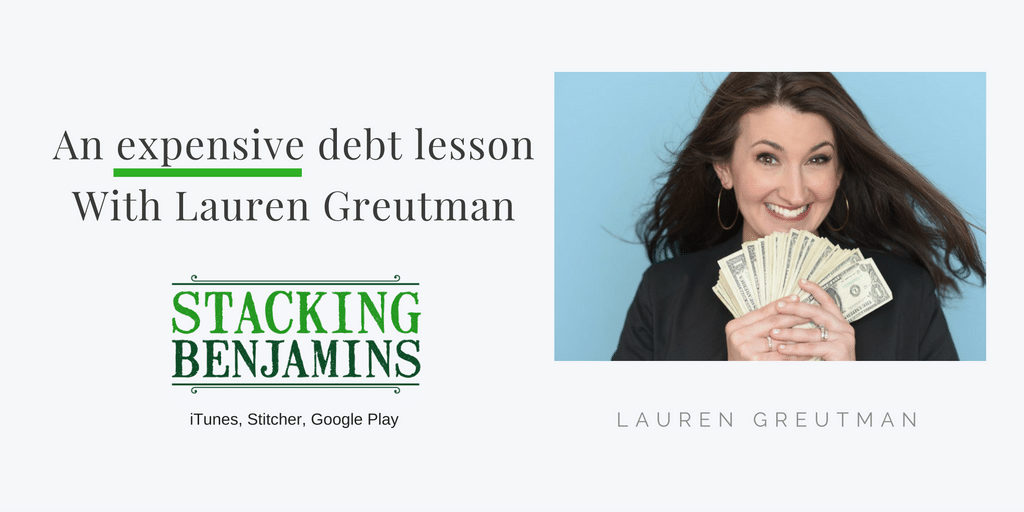 Check out Lauren Greutman's website: Lauren Greutman
Check out Lauren Greutman on Twitter at: @laurengreutman
<31:35>Doug's Trivia
A grand total of three first ladies have held a graduate degree. Who are they?
<36:05>OG's Taking Clients Hotline
<36:45> Letters
Jason – Use his Roth IRA for college?
Lenny – Listener artwork for the show! (Check out Facebook today to see it)
<> Join us Friday
Join us for the roundtable featuring Greg, Paula, and Timothy Hoff! Thomas Smyth from AskTrim stops by during the FinTech segment with some updates on his company.
✕
Join 9K+ Stackers improving their money savvy.