Can you tweak your investments to perform better? Matt Hall, author of Odds On, the Making of an Evidence Based Investor says that you can…and without betting on individual stocks or risky asset allocation mixes.
But the fun begins today with special co-host Farnoosh Torabi and headlines about highly paid celebrities and individual stocks. Plus, Joe & Farnoosh tackle a Quotacy hotline question from Spencer about refinancing his house and a mailbag offering from Bill about whether to use a traditional or Roth 401k. All that AND Doug's betting on the horses to pay off his student loans…
Thanks to MagnifyMoney.com and SoFi for sponsoring our podcast.
Subscribe below.

Show Notes:
<> Open

From student loans to personal loans and mortgages, lower your interest rate with a strategy involving SoFi. You need a good credit score to qualify.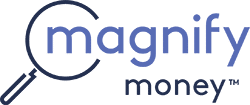 Compare checking, savings, credit cards, and loans before switching. Magnify Money makes it super easy to compare, switch and save.
<>Headlines
Taylor Swift tops Forbes' List of Highest Paid Celebs (MSN Entertainment)
<14:00>Matt Hall: Making of an Evidence Based Investor
The Odds On website: MattHallBook.com
Buy the book on Amazon using our link:

Say "Happy Monday" to Matt on Twitter: @MattHallHIG
<32:49>Doug's Trivia
How do you bet the trifecta?
<36:58>Quotacy Hotline
Why spend hours with a cheesy salesman when in minutes you can find out how much insurance you need AND get quotes from 17 of the largest companies? Check out Quotacy.com for life and disability insurance.

Spencer – Should he refinance his house?
<41:32> Letters
Bill – Roth 401k vs. Traditional 401k?
<> HUGE thanks to our guest co-host, Farnoosh Torabi!
Check out Farnoosh's podcast (So Money) her books, AND her hit television show at Farnoosh.tv
<> Join us Wednesday
Tess Vigeland returns to the basement! The former NPR host of Marketplace a year ago wrote a book called Leap! about how she left her job without a clear exit strategy. It's been a year, and she's done something many of our listeners would like to do….how's it working out?
✕
Join 9K+ Stackers improving their money savvy.