14 minutes. Today we talk to Chris Field about changing the world using only 1% of your time (14 minutes a day). Chris will share why "charity begins at home" is a misguided approach to life…not for the world around you, but for your own return on investment. The work he's done has made an impact on the world and he shares how you can make a difference too (and it's much easier than you may think!)
We also share some bad news during our headline segment. The new inflation numbers are in and they're ugly with a capital "ugh." What does this mean though, really, for you? It turns out…a lot. We'll walk through inflation with regard to your job, your savings, your spending, and more. We'll also share why experts say that inflation isn't as ugly as the numbers may suggest.
Speaking of ugly…we'll also share a TikTok video that's gone viral recently about a job interview…or at least the "promise" of one. Somebody named Chuck might be cleaning out his desk now that this video's out. And, there's no better way to round out the show than by talking about franchise businesses during our Haven Life line call. Doug's trivia? Well that's just the cherry on top, isn't it?
Enjoy!
We couldn't bring you three shows a week without our sponsors!
Navy Federal Credit Union
If you're an active duty service member, veteran, D-O-D civilian, or military family member, you can join Navy Federal. That means if you've served in any branch of the military–you can join Navy Federal Credit Union. You could pay no fees, get low rates and rate discounts, plus earn cash back and grow your savings. Visit NavyFederal.org for more information.
Dell Technologies
For advice on solutions like XPS 13 laptops powered by Intel EVO platform, call an advisor today at 877-ASK-DELL.
U.S. Securities and Exchange Commission
Everyone likes to think they know about investing but how much do you really know? Put your financial knowledge to the test at Investor.gov. Before You Invest, Investor.gov.
---
Our Headline
Our TikTok Minute
---
Chris Field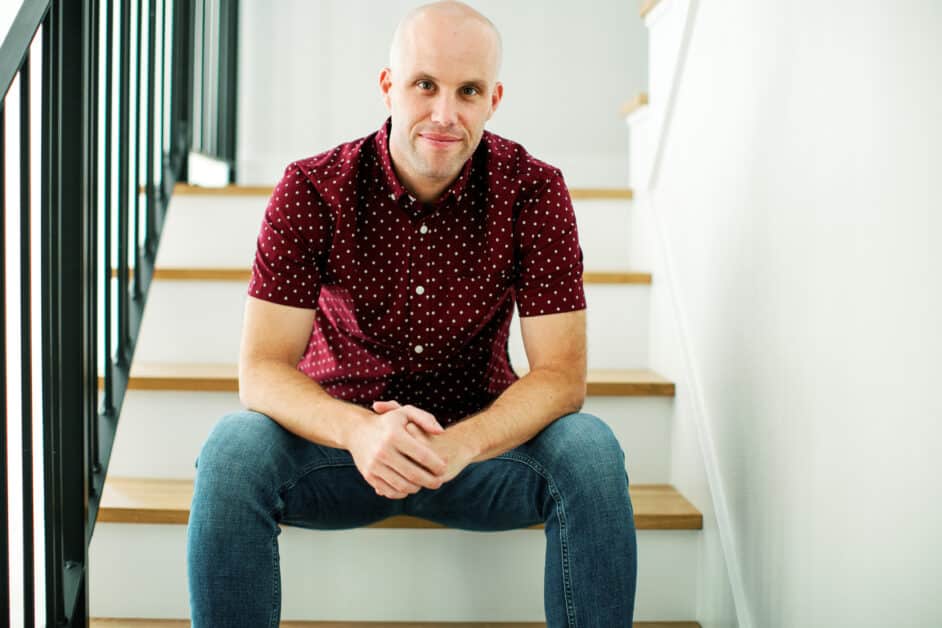 Big thanks to Chris Field for joining us today. To learn more about Chris, visit his website. Also grab a copy of his book, Disrupting For Good, here.
---
Doug's Trivia
On this date in 1935 the first parking meter was installed in the U.S. What city was it in?
---

Need life insurance? You could be insured in 20 minutes or less and build your family's safety net for the future. Use StackingBenjamins.com/HavenLife to calculate how much you need and apply.
Nathan is thinking about buying a franchise business from his friend and wants to know the key things he should think about if he decides to purchase it.
---
Want more than just the show notes? How about a guide with STACKS of related, deeper links?
Check out The Stacker, our email that comes with every Monday and Wednesday episode, PLUS a list of more than 19 of the top money lessons Joe's learned over his own life about money. From credit to cash reserves, and insurances to investing, we'll tackle all of these. Head to StackingBenjamins.com/STACKER to sign up (it's free and we will never give away your email to others).
---
Related Shows
If you liked this episode, check out similar interviews we've done:
---
Other Mentions
---
Written by: Brooke Miller
Miss our last show? Listen here: When Does Frugal Go Too Far?
✕
Join 9K+ Stackers improving their money savvy.