Ever paid for some sweet new tech gadget and it didn't work as advertised? Sometimes a "deal" isn't really a great deal…which is why we love saving you some money on these big-ticket items. Tech gadgets are always towards the top of wish lists and we'll wade into the best and worst deals this week. Our guest today knows more than most of us about the latest tech. Bridget Carey from CNET joins us for our annual walk through all of the hottest tech deals AND also shares what to shy away from. Not all Black Friday deals are created equal and she shines a light on what you should pay attention to this year.
But all of these deals could mess up your long-range planning if you aren't careful. That's why, in our headline segment, we're joined by financial therapist Dr. Erika Rasure from Beyond Finance. She joins us to detail how to make the most of this season, and how to recognize patterns of unhealthy spending. She also shares tips to keep your budget in check this holiday season. We'll also answer Austin's question about taking a fixed-rate or adjustable-rate mortgage. Which is better in this environment? And to top off our pre-Thanksgiving festivities, Doug will share yet another incredible trivia question.
Deeper dives with curated links, topics, and discussions are on our newsletter, The 201, available at StackingBenjamins.com/201.
Enjoy!
---
Our Headline
Big thanks to Dr. Erika Rasure from Beyond Finance for joining us to talk about holiday spending and how to lessen your stress and anxiety.
Watch our entire interview with Dr. Rasure on our YouTube channel:
---
Bridget Carey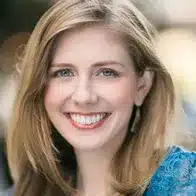 Big thanks to Bridget Carey for joining us today. Check out all the fun product reviews she does at CNET.
---
Doug's Trivia
The most expensive Thanksgiving dish is the turkey. What's the second most expensive?
---

Need life insurance? You could be insured in 20 minutes or less and build your family's safety net for the future. Use StackingBenjamins.com/HavenLife to calculate how much you need and apply.
Austin is buying a home and wants to know if he should choose a fixed rate or adjustable rate mortgage.
---
Want more than just the show notes? How about our new newsletter with STACKS of related, deeper links?
Check out The 201, our email that comes with every Monday and Wednesday episode, PLUS a list of more than 19 of the top money lessons Joe's learned over his own life about money. From credit to cash reserves, and insurances to investing, we'll tackle all of these. Head to StackingBenjamins.com/the201 to sign up (it's free and we will never give away your email to others).
---
Written by: Brooke Miller
Miss our last show? Listen here: Score Your Best Black Friday Deals (with Slickdeal's Regina Conway)
✕
Join 9K+ Stackers improving their money savvy.