Stop wasting all of your free time on buying yourself another job. Sure, all the cool kids are talking about "side hustles" these days. If you're reading this and DON'T have a side hustle, there's a nearly one-hundred percent chance that you've thought about starting one yourself. Before all of that pain, you'll want to hear from today's guest who says that not all side hustles are created equal. Brian Page has built an empire built on an entirely different premise. Will it take work? Yes. Is it more sustainable than a second job? Absolutely, and that's why we wanted to chat with Brian. He not only shares ideas, he'll tell you how he did it.
We've heard a lot about investment funds in hot water over high fees but now some are getting in trouble for fees being too….low? In our headline piece, we'll discuss the hot topic of fees from this completely different angle.We'll dive in and guide you in the right direction to picking your own investments. Then we'll answer Rachel's question about investing in today's market, and as always, Doug will share his trivia.

You'll find show notes for this episode at stackingbenjamins.com/brian-page-1276.
Deeper dives with curated links, topics, and discussions are on our newsletter, The 201, available at StackingBenjamins.com/201.
Enjoy!
---
Our Headlines
---
Our TikTok Minute
---
Brian Page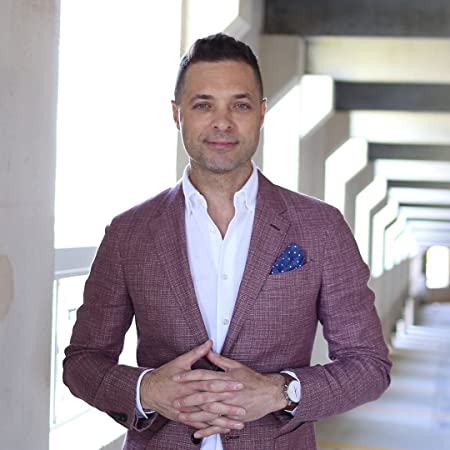 Big thanks to Brian Page for joining us today. To learn more about Brian, visit his website and grab a copy of his book Don't Start A Side Hustle. Brian is also including several workshops and guides as a bonus after purchasing using the link above.
---
Doug's Trivia
Today in history in 1889, Nellie Bly, a journalist, embarked on a trip to travel around the world in less than 80 days. How many days did it actually take her?
---

Need life insurance? You could be insured in 20 minutes or less and build your family's safety net for the future. Use StackingBenjamins.com/HavenLife to calculate how much you need and apply.
With recent market volatility and uncertainty, Rachel wants to know if she should stop her automatic investments and wait until the market rebounds.
---
Want more than just the show notes? How about our new newsletter with STACKS of related, deeper links?
Check out The 201, our email that comes with every Monday and Wednesday episode, PLUS a list of more than 19 of the top money lessons Joe's learned over his own life about money. From credit to cash reserves, and insurances to investing, we'll tackle all of these. Head to StackingBenjamins.com/the201 to sign up (it's free and we will never give away your email to others).
---
Written by: Brooke Miller
Miss our last show? Listen here: Are Zero-Fee Trades the "New Black"? (plus our Veteran's Day special featuring Ellie Kay) – REWIND
✕
Join 9K+ Stackers improving their money savvy.