How about making $8 MILLION dollars reselling products already found in stores? That's how one man's making money in our headlines segment today. It sounds fantastic until you hear the details. In our second headline we wonder out loud, "Why don't we ever see special rates or sales on life insurance?" Yaron Ben-Zvi from Haven Life joins us to answer that question and share with us more about what's going on in the life insurance industry.
But the star of today's show is Brent Shelton from BFAds.net, who'll help us dig in to the deals this Black Friday. We'll talk about how this Black Friday will compare to former Black Friday shopping days, where some of the biggest and quirkiest deals exist, the biggest door busters, and how to plan so that you don't get taken for a ride that sounds like a "great deal" but really is the same ol' price you'd pay any other day of the year. You'll hear about everything Star Wars, duck blinds for the office, front yard inflatables, toys, and of course, cars that even the kids can drive.
We'll also throw out the Haven Life Line to Doug, who's hoping to use a 529 plan for himself to take classes on cruise ships or vacations. Can you do this? We'll answer his question and talk about the possibility of a Stacking Benjamins cruise in the future…and just how ugly that might end up. Then we answer a letter from Nancy who wonders about paying off credit cards or investing for retirement. Which is the first priority?
Special thanks to M1Finance and Hello Fresh for sponsoring our show! Want deals? Use our "stackingbenjamins" code to score a free year of M1Finance. To score a deal on Hello Fresh, use offer code "Stacking30" at their site or $30 off your first week of deliveries. Mom thanks you for helping her with dinner!
Subscribe below.

Show Notes:
<> Open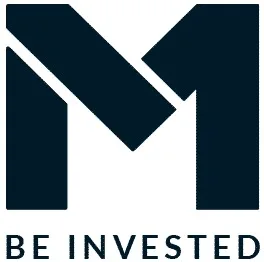 Why compromise with investments when you can use an intuitive, easy-to-use, robust platform? M1Finance combines the power of automated investing platforms with the flexibility of do-it-yourself but more expensive brokers. Be Invested.
Hello Fresh 
Thanks to Hello Fresh for supporting Stacking Benjamins. HelloFresh does the shopping, planning, and delivery so all you have to do is hustle, bustle, and enjoy the holiday season. Go to HelloFresh.com to score $30 off your first week of deliveries.
<3:40> Headlines
<11:47>Brent Shelton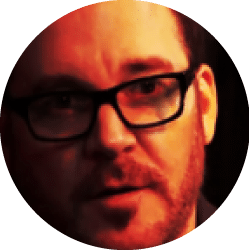 Check out Brent's site: BfAds.net
Drop a line on Twitter: @BrentSheltonNow

<25:50>Doug's Trivia
How much money does the National Retail Federation expect the average shopper to spend this holiday season?
<30:22> Haven Life Line
Need life insurance? You could be insured in 20 minutes or less and build your family's safety net for the future. Use StackingBenjamins.com/HavenLife to calculate how much you need and apply.
Dave, in his 50s, wants to know if he can open up a 529 plan for himself so that he can take courses such as woodworking… on a cruise. What do we think of the plan?
<34:16> Letters From the Mailbag
Need help with your financial plan? Use this link to schedule a meeting with OG: StackingBenjamins.com/OG
Nancy writes in asking for advice on how she and her husband should pay down $35,000 of debt.
<> Join us Wednesday
It seems there's more tech being released than ever this holiday season. Phones, home appliances, wearables, video game consoles, computers… where do we even start? We'll try to wade through the sea of holiday tech releases, with a little help from Bridget Carey, Senior Editor from CNET. Tune in!
✕
Join 9K+ Stackers improving their money savvy.