Imagine owning a company and working from anywhere, doing whatever you like, and changing the world around you. How great would life be? If you've ever dreamed of quitting your job and becoming an entrepreneur, we have a great guest for you today. Amy Porterfield left not just any job…she left the Tony Robbins organization to pursue her own entrepreneurship dreams. After a meeting where she was taking notes, listening to entrepreneurs talk about how they were changing the world, she realized that she wanted the same for herself and took the plunge. You can too, and we'll share how on today's episode.
Before Amy, we share an important headline segment. A Kansas City small business owner sued his advisors after losing half a million dollars on an investment and won a judgment. What was the investment? We'll share details and our thoughts about advisor-client relationships. We also play a TikTok minute focusing on some contract law we probably need to implement AND later in the show, we'll throw out the Haven Life line to a listener with a big money question.
Deeper dives with curated links, topics, and discussions are in our newsletter, The 201, available at StackingBenjamins.com/201.
Enjoy!
---
Our Headlines
---
Our TikTok Minute
---
Amy Porterfield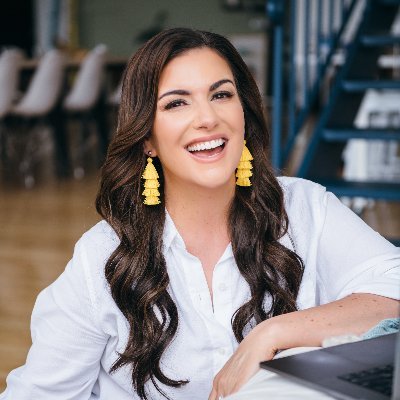 Big thanks to Amy Porterfield for joining us today. To learn more about Amy, visit AmyPorterfield.com. Grab a copy of the book Two Weeks Notice: Find the Courage to Quit Your Job, Make More Money, Work Where You Want, and Change the World.
---
Doug's Trivia
What is one of the three things you can do with your 401k after leaving a company to avoid being taxed or penalized?
---

Need life insurance? You could be insured in 20 minutes or less and build your family's safety net for the future. Use StackingBenjamins.com/HavenLife to calculate how much you need and apply.
What should Stacker Sean do with his excess savings – use it towards its intended purpose or continue to hoard it?
---
Want more than just the show notes? How about our newsletter with STACKS of related, deeper links?
Check out The 201, our email that comes with every Monday and Wednesday episode, PLUS a list of more than 19 of the top money lessons Joe's learned over his own life about money. From credit to cash reserves, and insurances to investing, we'll tackle all of these. Head to StackingBenjamins.com/the201 to sign up (it's free and we will never give away your email to others).
---
Written by: Tina Ichenberg
Miss our last show? Listen here: 12 Simple Steps To Financial Independence
✕
Join 9K+ Stackers improving their money savvy.