Do women and men think about finances differently? Absolutely. Women, sadly, are more likely to lack confidence in their financial approach, to delegate the "leading" of families to men, and to take a backseat role. As the Chief Knowledge and Learning Officer at Pitcairn, Amy Hart Clyne studied 40 women to better understand their money habits, philosophy, and behavior. She shares some surprising findings and some powerful lessons for both women and men when it comes to handling wealth-building, family, and creating a legacy. Pitcairn, a multifamily office serving ultra-high-net-worth clients.
During our headline segment, we'll focus on the forest fire happening in tech stocks. They've had a great run-up the last few years, but is this downturn a sign that it's all coming to an end? We discuss two pieces that ask some difficult questions about the sector and about being a long-term investor. We also discuss disability insurance during our Haven Lifeline. Many people don't realize how important it can be, so we'll point out when and why you might consider this coverage option. And of course, we'll leave time for Doug to share his credit card-related trivia.
Enjoy!
---
Our Headline
---
Amy Hart Clyne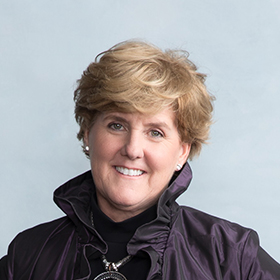 Big thanks to Amy Hart Clyne for joining us today. To learn more, visit Pitcairn.com a multifamily office serving ultra-high-net-worth clients. Get a copy of her book, Finding Her Voice and Creating a Legacy: Portraits of Pioneering Women Leading Wealthy Families.
---
Doug's Trivia
What year was the Equal Credit Opportunity signed into place?
---

Need life insurance? You could be insured in 20 minutes or less and build your family's safety net for the future. Use StackingBenjamins.com/HavenLife to calculate how much you need and apply.
Why is disability insurance important?
---
Want more than just the show notes? How about our new newsletter with STACKS of related, deeper links?
Check out The 201, our email that comes with every Monday and Wednesday episode, PLUS a list of more than 19 of the top money lessons Joe's learned over his own life about money. From credit to cash reserves, and insurances to investing, we'll tackle all of these. Head to StackingBenjamins.com/the201 to sign up (it's free and we will never give away your email to others).
---
Written by: Brooke Miller
Miss our last show? Listen here: Launching a Money-Savvy Family
✕
Join 9K+ Stackers improving their money savvy.