Want to impress your friends at your next neighborhood cookout? Not only tell them that you saved money on your insurance, but also humblebrag that you listened to today's show and actually understand WHY you made better decisions. MIT professor Amy Finkelstein joins us with stories about insurances gone wrong, sharing details so you better understand how the system works. We'll talk about, among other things, why health insurers want to know if you go to the gym (not the reason you think), what American Airlines has to do with insurance nightmares, and why your company only offers "open enrollment" once per year.
In our headlines segment, have you thought about leaving the USA to pursue your next opportunity? We'll share a new list of the top places to live for young professionals. In our TikTok minute we'll profile some people who may need to pay more attention while on the job. And of course we'll save time to throw out the Haven Life line to Mike who lost a bunch of money in crypto and also share some of Doug's mouth-watering trivia.
Deeper dives with curated links, topics, and discussions are in our newsletter, The 201, available at StackingBenjamins.com/201.
Enjoy!
---
Our Headlines
---
Our TikTok Minute
---
Amy Finkelstein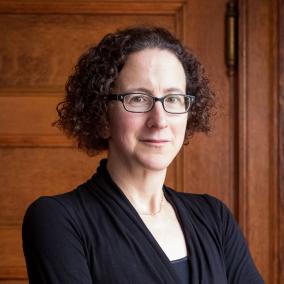 Big thanks to Amy Finkelstein for joining us today. Grab yourself a copy of her book Risky Business: Why Insurance Markets Fail and What to Do About It.
Watch the interview on our YouTube channel:
---
Doug's Trivia
Whose famous smile is rumored to be insured for $30 million?
---

Need life insurance? You could be insured in 20 minutes or less and build your family's safety net for the future. Use StackingBenjamins.com/HavenLife to calculate how much you need and apply.
Despite our best warnings, Mike FOMO'd his way into a $50,000 Bitcoin and Ethereum loss. Should he cut his losses now or roll the dice and hope for recovery?
---
Want more than just the show notes? How about our newsletter with STACKS of related, deeper links?
Check out The 201, our email that comes with every Monday and Wednesday episode, PLUS a list of more than 19 of the top money lessons Joe's learned over his own life about money. From credit to cash reserves, and insurances to investing, we'll tackle all of these. Head to StackingBenjamins.com/the201 to sign up (it's free and we will never give away your email to others).
---
Written by: Tina Ichenberg
Miss our last show? Listen here: Spend Your Time Working or Investing?
✕
Join 9K+ Stackers improving their money savvy.