Want to succeed? You need to stay focused. Studies show the amount of alcohol and food we consume skyrockets during the holidays, and Memorial Day is no exception. While few people contest the negative impacts of a few beers or scarfing down the third burger, the science is a bit more muddied (or at least most people think it is) when it comes to other beverages like wine, coffee, and juice. Where's the truth lie, and which drinks are going to keep us healthy, happy, and productive?
Dr. Alexis Willett joins us for our Memorial Day episode to share the truth behind the drinks we know, love, and rely on, but we won't be the ones during the interviewing. Stepping into Joe's seat for this special show is Mike Carruthers, host of the Something You Should Know podcast.
Could patience save you a stack of Benjamins on you home? During our headlines we share why homebuyer sentiment is at a 10-year low AND why the sky won't stop falling. Here's a freebie for those of you still in the market: appreciate the silver lining that your 50k offer over asking and waived inspection was rejected by the seller. Plus, Bitcoin is falling heavily. (Or it is right now anyway…could be skyrocketing by the time you read this. Who knows?) In our second piece, we discuss the issues behind a prospective currency crashing, going through the roof, flat-lining, and crashing again both as a currency AND an investment.
What retirement options are available for business owners? During the Haven Life Line we share the options available to the self-employed. Our caller is discouraged by the $6,000 Roth IRA contribution limit, and is looking for options with higher caps. While this isn't necessarily an "either/or" issue, we give the round of choices to caller Erin.
Of course, we always make some time for Doug's trivia. Enjoy!
---
We couldn't bring you three shows a week without our sponsors!
Navy Federal Credit Union
If you're an active duty service member, veteran, D-O-D civilian, or military family member, you can join Navy Federal. That means if you've served in any branch of the military–you can join Navy Federal Credit Union. You could pay no fees, get low rates and rate discounts, plus earn cash back and grow your savings. Visit NavyFederal.org for more information.
Talking Real Money
Co-hosts Don McDonald and Tom Cock deliver straight forward, honest, advice on building the wealth you need for a more secure future. You can listen in wherever you listen to podcasts, or at TalkingRealMoney.com.
NetSuite
A big thanks to NetSuite for supporting the Stacking Benjamins show! Let NetSuite show you how they'll benefit your business with a FREE Product Tour at NetSuite.com/stacker.
Dell Technologies
For advice on solutions like XPS 13 laptops powered by Intel EVO platform, call an advisor today at 877-ASK-DELL.
---
Our Headlines
---
Dr. Alexis Willett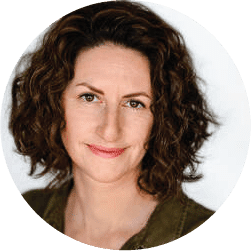 A big thanks to Dr. Willett for spending some time with us today! You can find more from Alexis, including her new book, Drinkology: The Science of What We Drink and What It Does to Us, at DrAlexisWillett.com.
Another special thanks to Mike Carruthers for hosting today's interview. You can always hear and find more from Mike on his show, Something You Should Know.
---
Doug's Trivia
How many companies are in the Dow Jones?
---

Need life insurance? You could be insured in 20 minutes or less and build your family's safety net for the future. Use StackingBenjamins.com/HavenLife to calculate how much you need and apply.
What retirement plan options are available to to the self-employed?
---
Written by: Richie Rutter-Reese
Miss our last show? We forgive you, you can listen in here: Your 2021 Summer Theme Park Guide (with Robert Niles)
✕
Join 9K+ Stackers improving their money savvy.