Returning right on time to kick off theme park season, we welcome Robert Niles from Theme Park Insider. Due to some unforeseen circumstances, last year's season was cut short. Here's the good news: between new attractions, hot deals, and of course the world generally opening back up, there's a lot about Summer 2021 to look forward to.
We've heard rumors that people have been smarter with their money than expected lately, and now we have some data to back that up. Ken Tumin joins us today to share the results of MagnifyMoney's annual April Savings Index. One thing to note, while people are saving, the top priority right now is funding vacation and travel. We don't want to rain on anyone's parade, BUT mom's curious to see how these numbers hold up after summer. More on the results and data during our time with Ken.
Plus, Fidelity has announced a new (almost free) investing platform for teens. While parents need to have their own account at the company, teen accounts have no fees or commissions. Throw in some financial education with the low-risk early market exposure and we might call this one a win-win for everyone involved. Having some familiarity with the market and some understanding of what all the jargon means definitely will be a big help in many a young saver's journey.
We finish today's show with a question from VJ, who's wondering if he should become a 1099 worker for his side-gig. He's currently a W2 worker and thinking about making the switch, but knows there's some tax implications to consider. While VJ isn't wrong to think about taxes, there's A LOT more that happens behind the scenes when you're running the show. OG shares some big points not only for VJ to consider, but anyone thinking about starting their own business.
Of course, Doug also gets his share of air time and you can bet its going to be theme park trivia!
---
We couldn't bring you three shows a week without our sponsors!
Navy Federal Credit Union
If you're an active duty service member, veteran, D-O-D civilian, or military family member, you can join Navy Federal. That means if you've served in any branch of the military–you can join Navy Federal Credit Union. You could pay no fees, get low rates and rate discounts, plus earn cash back and grow your savings. Visit NavyFederal.org for more information.
Discover
A big thanks to Discover for supporting Stacking Benjamins! Discover matches all the cash back you earn on your credit card at the end of your first year automatically with no limit on how much you can earn. Learn more at Discover.com/yes.
Talking Real Money
Co-hosts Don McDonald and Tom Cock deliver straight forward, honest, advice on building the wealth you need for a more secure future. You can listen in wherever you listen to podcasts, or at TalkingRealMoney.com.
---
Our Headlines
---
Robert Niles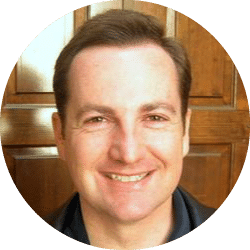 A big thanks to Robert Niles for giving us the inside scoop on this season's best theme park attractions! You can always get the latest on park news at the Theme Park Insider blog and YouTube channel.
Looking for the rides we mentioned during our interview? Check out the new attractions coming to parks this summer:
---
Doug's Trivia
What ride will you find at EVERY Disney park?
---

Need life insurance? You could be insured in 20 minutes or less and build your family's safety net for the future. Use StackingBenjamins.com/HavenLife to calculate how much you need and apply.
VJ is considering becoming a 1099 worker. He currently works as a W2 employee in his side gig. He knows there are tax implications, but what else should he know about?
---
Written by: Richie Rutter-Reese
Miss our last show? Listen here: Our Finance Fad Smackdown
✕
Join 9K+ Stackers improving their money savvy.