It's officially summer for us when Robert Niles (from Theme Park Insider) drops by for our annual look at theme parks around the country. Going on vacation this summer? We'll have all the answers about fantastic deals, making the most of your money, the best new rides… and of course, rides and locations that you would do best to avoid.
Our first headline may give you second thoughts before you decide to "take advantage" of company benefits. We'll cover how 200 workers were fired from Fidelity for abusing company benefits. Ouch. In our second headline we're asking the question: "How would you like to slash the length of your 30-year mortgage?" We'll tackle one writer's (convoluted) idea. Plus, we're throw out the Haven Life line to Alan, who wants to know the pros and of cons of having a simple IRA over a solo 401k. Should he switch? We'll also another listener letter, throw out Doug's trivia, and more.
Thanks also to MagnifyMoney.com for sponsoring Stacking Benjamins as well. MagnifyMoney.com saves users on average $450 when they compare, ditch, switch and save on credit cards, student loan refinancing, checking, savings and more. Check out MagnifyMoney.com for your savings.
Subscribe below.
Show Notes: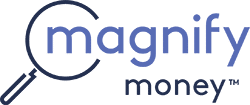 Compare checking, savings, credit cards, and loans before switching. Magnify Money makes it super easy to compare, switch and save.
<3:47> Headlines
<15:15> Robert Niles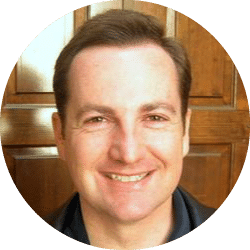 Check out Robert's site: ThemeParkInsider.com
You wouldn't want to miss the best deals right? Follow Robert on Twitter: @ThemePark
<30:26> Doug's Trivia
Which country is currently home of the fastest roller coaster in the world?
<40:19> Haven Life Line

Need life insurance? You could be insured in 20 minutes or less and build your family's safety net for the future. Use StackingBenjamins.com/HavenLife to calculate how much you need and apply.
Alan wants to know what are the pros of a simple IRA over a solo 401k.
<45:44> Letters
Need help with your financial plan? Use this link to schedule a meeting with OG: StackingBenjamins.com/OG
Corey gave us some financial information and wants to know if they're on track for retirement.
Join us Friday
✕
Join 9K+ Stackers improving their money savvy.