Don't look now but Friday is Valentine's Day! You're probably wondering what a "chocolates and roses" holiday has to do with finances… and the answer is…A lot. As we'll find out today, many people don't hesitate about turning their wallets over and shaking out ALL their cash. But today we'll help you celebrate in style (or in jest) WITHOUT breaking the bank. Today we've invited Sara Skirboll from ReatilMeNot to share with us plenty of great advice on how to find great Valentine's day dining deals WITHOUT using your whole stack of Benjamins.
Plus, how much do you hate love reading through dense paperwork and contract terms? It's safe to assume you probably hate paperwork as much as we do, which is why covering some good news from Fidelity: they're cutting out 20% of the information that clients must review before opening an account. And in our second headline, we'll share the latest from a lawsuit between Shannon Dougherty and State Farm. It's ugly and just got…uglier.
During our Haven Life Line call, we're going old-school and tearing open a letter from our new BFF Diane. She's looking for some alternatives to HSAs and long-term care plans. What options are available for people who can't use the more traditional options?
Of course, we'll save some time for Doug's trivia.
Show Notes:
Lightstream
A big thanks to Lightstream for sponsoring Stacking Benjamins. Apply now to get a special interest rate discount: Lightstream.com/sb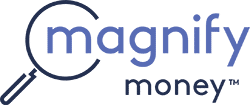 Compare checking, savings, credit cards, and loans before switching. Magnify Money makes it super easy to compare, switch and save.
<5:09> Headlines
<16:34> Sara Skirboll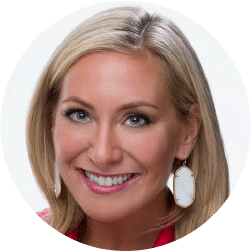 You can find more from Sara at: RetailMeNot.com/Blog
<25:45> Doug's Trivia
Which country holds claim to spending the most on their Valentine's Day treats?
<30:35> Haven Life Line

Need life insurance? You could be insured in 20 minutes or less and build your family's safety net for the future. Use StackingBenjamins.com/HavenLife to calculate how much you need and apply.
We answer a letter from Diane who writes in asking about an alternative to HSAs and other long-term care plans. What choices are available for people who can't use these plans?
Want the guys to answer your question? You can call into the Haven Life Line and get your question answered on-air HERE.
Join us Wednesday!
We're going old-school with a special letters episode, featuring YOUR questions. We'll tackle everything from what to do in the years just before retirement and diversification questions, to letters asking about restricted stock units. Of course, letter episode or not, we'll still treat you to some fresh off the press headlines.