Today we haul the mailbag down to the basement and answer stacks of your letters, about investing an inheritance, taking Social Security, ripping money out of a retirement plan, converting a traditional IRA to a Roth IRA, and more. Plus, on the Haven Life line, we answer a question about interest rates. Janet Yellen and company just raised rates. What does that mean for your money?
But that's not all….we'll talk about the Roth vs. Traditional IRA debate (now even Ed Slott is involved…..), speak to Morag Barrett, co-author of The Future-Proof Workplace about NCAA office pools, and STILL leave time for Doug's trivia.
Special thanks to  SoFi and Magnify Money for sponsoring our show!
Subscribe below.

Show Notes:
<> Open
From student loans to personal loans and mortgages, lower your interest rate with a strategy involving SoFi. You need a good credit score to qualify.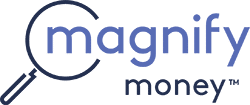 Compare checking, savings, credit cards, and loans before switching. Magnify Money makes it super easy to compare, switch and save.
<5:30> Headline
<19:30> Your Letters
Karen – Why and when does it make sense to convert your traditional IRA to a Roth IRA?
Pam – More Social Security questions (thanks to Devin Carroll from the Big Picture Retirement for answering!)
Paul – Rip money from his retirement plan at work to fund his cash reserve AND his Roth IRA.
Sean – Savings from an inheritance…what to do?
Anthony – Wrong tax form from his employer. What does he do? (Thanks to CPA Deanna Richardson for helping us answer this one!)
Jared – Important Captain Sonar question
<46:05> Doug's Trivia
What was the first company on the New York Stock Exchange to have a market cap of over one billion dollars?
<51:59> Haven Life Line
Need life insurance? You could be insured in 20 minutes or less and build your family's safety net for the future. Use StackingBenjamins.com/HavenLife to calculate how much you need and apply.
We field a question about all the effects of the new interest rate increase.
Need help with your financial plan? Use this link to schedule a meeting with OG: StackingBenjamins.com/OG
<> Join us Friday
Do you hate trying to find parking when you go downtown? Find yourself getting meter tickets? You'll want to tune in to our Freshbooks Fintech segment with ParkMobile..
SaveSave
✕
Join 9K+ Stackers improving their money savvy.