After pensions left, we've begun building an entire system around saving into funds, ETFs and retirement plans like the 401k and IRA. Is it working? Professor William Birdthistle, author of Empire of the Fund, brings evidence that says no. What's lurking in your savings that you need to know about? We'll have that on today's show!
Also, we have a Quotacy hotline call from Anthony about a stolen debit card, and a letter from Rachel about quarterly tax filing.
AND of course, Doug's getting himself into trouble, we have headlines about a big advisory firm closing up shop and another maybe jumping the shark….and more!
Thanks to MagnifyMoney.com and SoFi for sponsoring our podcast.
Subscribe below.



Show Notes:
<> Open
From student loans to personal loans and mortgages, lower your interest rate with a strategy involving SoFi. You need a good credit score to qualify.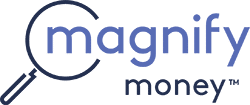 Compare checking, savings, credit cards, and loans before switching. Magnify Money makes it super easy to compare, switch and save.
<3:17>Headlines
<10:58>Professor William Birdthistle – Empire of the Fund
Empire of the Fund website: Empire of the Fund
A book trailer in verse:

<29:20>Doug's Trivia
When was the first modern mutual fund created?
<36:00>Quotacy Hotline
Anthony – Buddy's debit card was stolen. Anything he really needs to worry about with subscriptions and credit?

<40:42> Letters
Rachel – working as contractor…do I need to file quarterly taxes?
<> Join us Friday
Harlan Landes from the Plutus Awards and the Adulting podcast joins the fun!
✕
Join 9K+ Stackers improving their money savvy.