And you thought you knew us! WELCOME TO THE STACKING HAMILTONS SHOW!!!! According to Doug's crazy holiday calendar we're celebrating National Hamilton's Day. It's your lucky today because today we're bringing you a show stock full of tips on how to save Hamiltons fora rainy day. Rosemarie Groner from BusyBudgeter.com, stopped by the basement to hand deliver 10 tips to save $10 in 10 minutes minutes or less. PLUS, during our headlines segment, we're talking to the COO of popular money and budgeting app, Clarity Money. I know. We're about three quarters as excited as you are.
And during our Haven Life Line segment, we'll answer a question from Tracy about paying her daughter. Does her business need to show an expense report for paying her daughter even though Tracy put it in an Roth IRA?Then during our letters segment we'll answer Corey's question about his retirement progress. How's he doing? Of course, we'll still have time for Doug's trivia.
Thanks also to MagnifyMoney.com for sponsoring Stacking Benjamins. MagnifyMoney.com saves users on average $450 when they compare, ditch, switch and save on credit cards, student loan refinancing, checking, savings and more. Check out MagnifyMoney.com for your savings.
Thanks to Slack for supporting Stacking Benjamins.  Slack: Where work happens. Go to slack.com to learn more.
Show Notes:
<> Open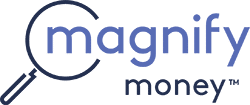 Compare checking, savings, credit cards, and loans before switching. Magnify Money makes it super easy to compare, switch and save.
Slack
Thanks to Slack for supporting Stacking Benjamins.  Slack: Where work happens. Go to slack.com to learn more.
<7:34> Headlines
<24:35> Rosemarie Groner
Check out Rosemarie's site: BusyBudgeter.com
Follow Rosemarie on Twitter: @BusyBudgeter
Pinterest more your style? Find Rosemarie here: Pinterest.com/busybudgeter
<46:38> Doug's Trivia
Hamilton the Musical pulled in well over a half million in profits on Broadway, but how long did it take the show to go from a concept to an actual Broadway show?
<53:15> Haven Life Line

Need life insurance? You could be insured in 20 minutes or less and build your family's safety net for the future. Use StackingBenjamins.com/HavenLife to calculate how much you need and apply.
Tracy has a side-business in direct sales. She wants to put $1000 in her daughter's Roth IRA for helping with the company. Does Tracy's business need to show an expense for reporting purposes?
Need help with your financial plan? Use this link to schedule a meeting with OG: StackingBenjamins.com/OG
<59:41> Letters
Corey writes the guys in the basement to find out if he is on the right track for retirement.
Join us Friday
✕
Join 9K+ Stackers improving their money savvy.