Monday is the best day of the week to answer mail, and MAN do we have some great ones today. Bill asks us about the correlation between expenses and wealth, Brian wonders whether maxing out his HSA or 401k makes more sense, and Kevin hits us up for an answer about the Vanguard college savings plan. With a little luck, we even might have answered one or two correctly! Plus, on the Haven Life line, we answer a question from Ray about 529 plans. He asks about penalties inside these plans.
But that's not all….in our headline segment we're joined by Greg Johnson from Club Thrifty. Are funeral directors ripping families off? He'll answer a question we found in a recent New York Times article. Of course, we'll talk about being financially faithful, about OG's five iron, Doug's air bath, and more.
Special thanks to  SoFi and Magnify Money for sponsoring our show!
Subscribe below.

Show Notes:
<> Open
From student loans to personal loans and mortgages, lower your interest rate with a strategy involving SoFi. You need a good credit score to qualify.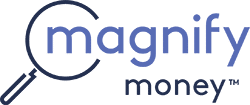 Compare checking, savings, credit cards, and loans before switching. Magnify Money makes it super easy to compare, switch and save.
<18:21> Doug's Trivia
What kind of bath did Ben Franklin take daily?
Need help with your financial plan? Use this link to schedule a meeting with OG: StackingBenjamins.com/OG
<22:25> Haven Life Line
Need life insurance? You could be insured in 20 minutes or less and build your family's safety net for the future. Use StackingBenjamins.com/HavenLife to calculate how much you need and apply.
We field a question from Ray about 529 plans.
<28:28> Your Letters
Bill – Comments about being cheap and the correlation with becoming wealthy.
Brian – Should he max out his HSA or 401k first?
Kevin – Wonders if Vanguard recent 529 changes are because of our podcast.
John – How does he use options to make money on his company stock?
<> Join us Wednesday
It's always difficult to talk to family about money, so we went to the expert for help. Marcy Keckler from Ameriprise comes down to the basement to talk strategies when discussing money with your spouse, parents, children, and others.
SaveSave
SaveSave
✕
Join 9K+ Stackers improving their money savvy.