The most fulfilling relationships are the ones where each person can be their true selves. Many times though, selfish goals are put above selfless ones. Vincent Pugliese admits he used to put his own goals above all else, but when he never reached the true happiness he was seeking, he changed his mindset. He's here today to share why character is important for building a true connection and why character and charisma are not interchangeable.
During our headline segment, we dive into financial planning as a career. A recent piece shows that financial advisors are staying in the role well past the typical retirement age. We share why that is and give you all the details on what it takes to become a financial advisor. And, of course, Doug will share his trivia.
Enjoy!
---
Our Headlines
---
Vincent Pugliese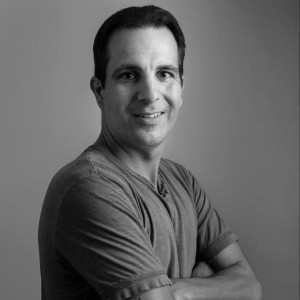 Big thanks to Vincent Pugliese for joining us today. Grab a copy of his book The Wealth Of Connection: A New Approach to Making Business Personal.
---
Doug's Trivia
What company invented tubeless tires?
---

Need life insurance? You could be insured in 20 minutes or less and build your family's safety net for the future. Use StackingBenjamins.com/HavenLife to calculate how much you need and apply.
---
Want more than just the show notes? How about our new newsletter with STACKS of related, deeper links?
Check out The 201, our email that comes with every Monday and Wednesday episode, PLUS a list of more than 19 of the top money lessons Joe's learned over his own life about money. From credit to cash reserves, and insurances to investing, we'll tackle all of these. Head to StackingBenjamins.com/the201 to sign up (it's free and we will never give away your email to others).
---
Written by: Brooke Miller
Miss our last show? Listen here: How To Calculate Financial Independence (Topia-app)
✕
Join 9K+ Stackers improving their money savvy.