Are you searching for that next step in your financial independence journey? With so many books and resources available, it's hard to narrow down exactly what you should be doing — and when — to meet your goals. Today's guests created an app to help with that exact problem. Grant Sabatier and Logan Leckie created Topia, an app geared toward helping you reach financial independence. With clear steps and action items, you can crush your goals. They explain how it works and why it's so revolutionary.
During our headline segment, we dive into tech stocks, specifically Netflix. Tech stocks have dominated the market for the past few years. What's next for them? We give our thoughts and point to stock buybacks and stock splits in today's market. We'll also answer Ray's question about the top fundamental things to know in personal finance. And Doug will share his Billy Joel themed trivia.
Enjoy!
---
Our Headline
---
Our TikTok Minute
---
Grant Sabatier and Logan Leckie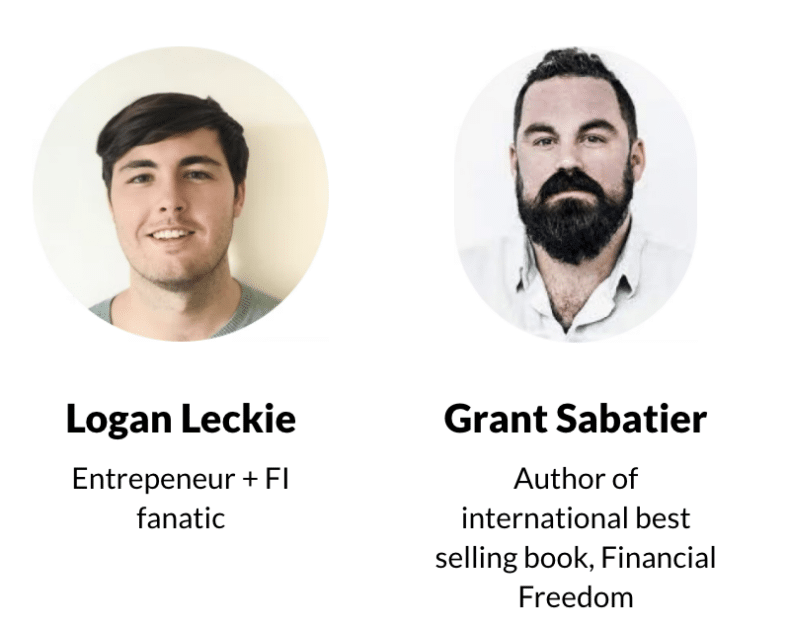 Big thanks to Grant and Logan for joining us today. To learn more about the Topia app, visit their website.
---
Doug's Trivia
Billy Joel is one of the best selling artists of all time, but unfortunately he's also one of the biggest losers, as far as being scammed goes. According to FinancesOnline.com, the musical legend trusted his ex brother in law with his cash, and ended up losing big. How much did he lose?
---

Need life insurance? You could be insured in 20 minutes or less and build your family's safety net for the future. Use StackingBenjamins.com/HavenLife to calculate how much you need and apply.
Ray wants to know what the two or three most important, fundamental things are in personal finance.
---
Want more than just the show notes? How about our new newsletter with STACKS of related, deeper links?
Check out The 201, our email that comes with every Monday and Wednesday episode, PLUS a list of more than 19 of the top money lessons Joe's learned over his own life about money. From credit to cash reserves, and insurances to investing, we'll tackle all of these. Head to StackingBenjamins.com/the201 to sign up (it's free and we will never give away your email to others).
---
Written by: Brooke Miller
Miss our last show? Listen here: Lessons From Some of The Biggest Investing Mistakes of All Time (with an intro to OneClass) – REWIND
✕
Join 9K+ Stackers improving their money savvy.